A line of severe thunderstorms will move into Arkansas late tonight before weakening as they move into central Arkansas.
The storms will pose a high risk for wind damage and will likely contain pockets of rotation with occasional tornado warnings as the low level winds veer into the late night hours.

The highest risk for tornadoes will be in central Oklahoma but over time the storms will move east into Arkansas forming a line of storms with damaging winds and areas of rotation possible.
Here's the latest High-Res model that depicts the timing of the storms.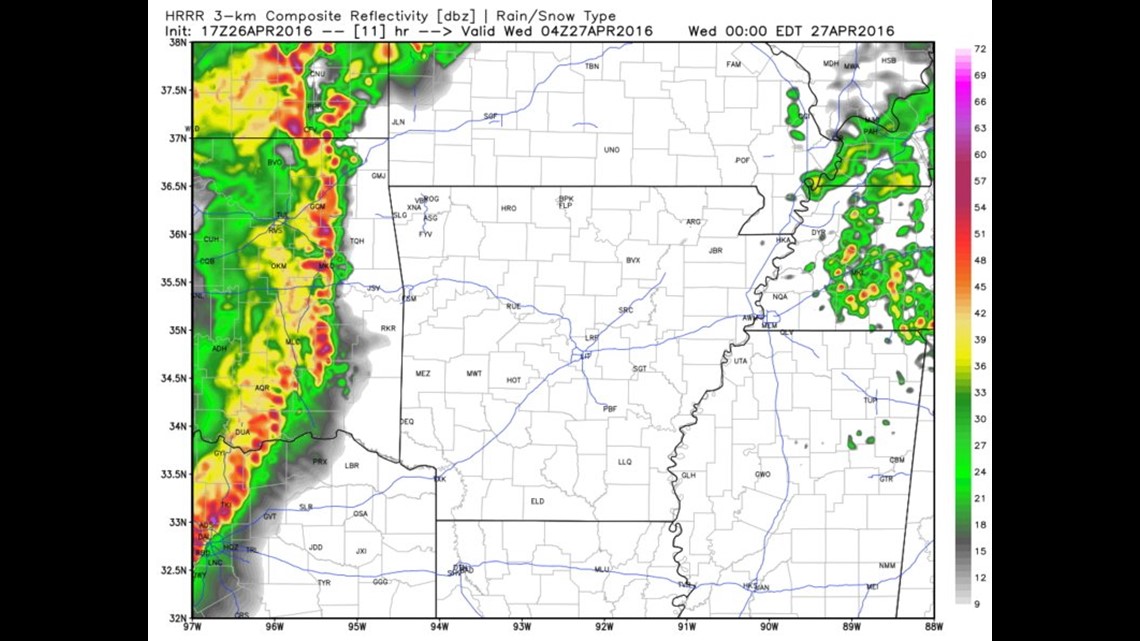 11PM TUESDAY: The line of showers and storms will be severe and moving into our area. These will continue to be severe.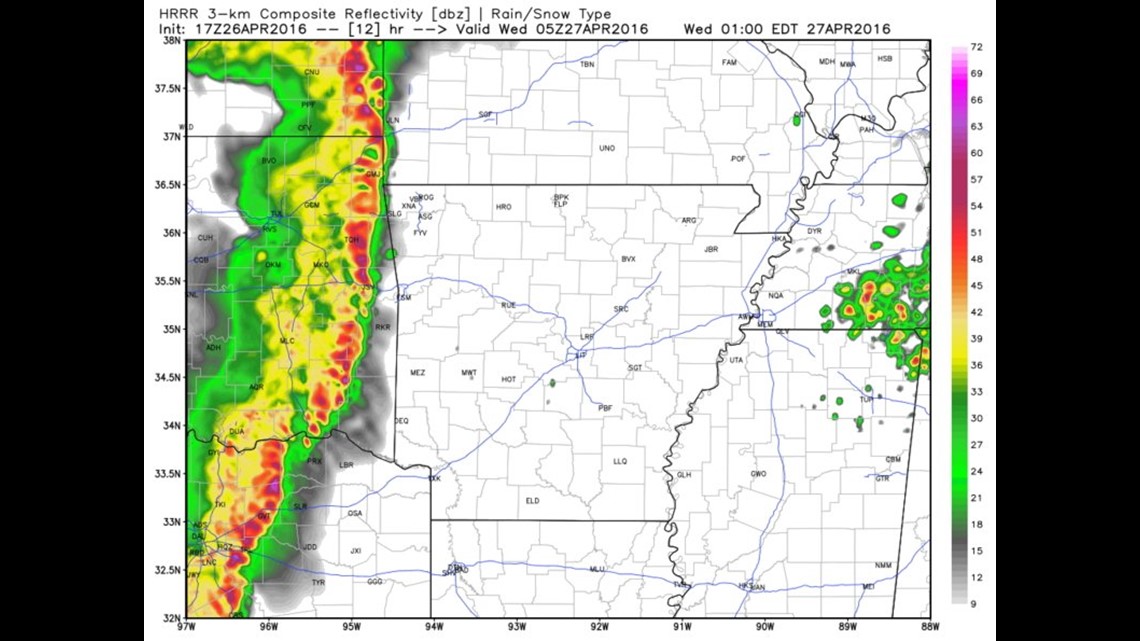 MIDNIGHT: The line of storms will be nearing the Arkansas/Oklahoma state line.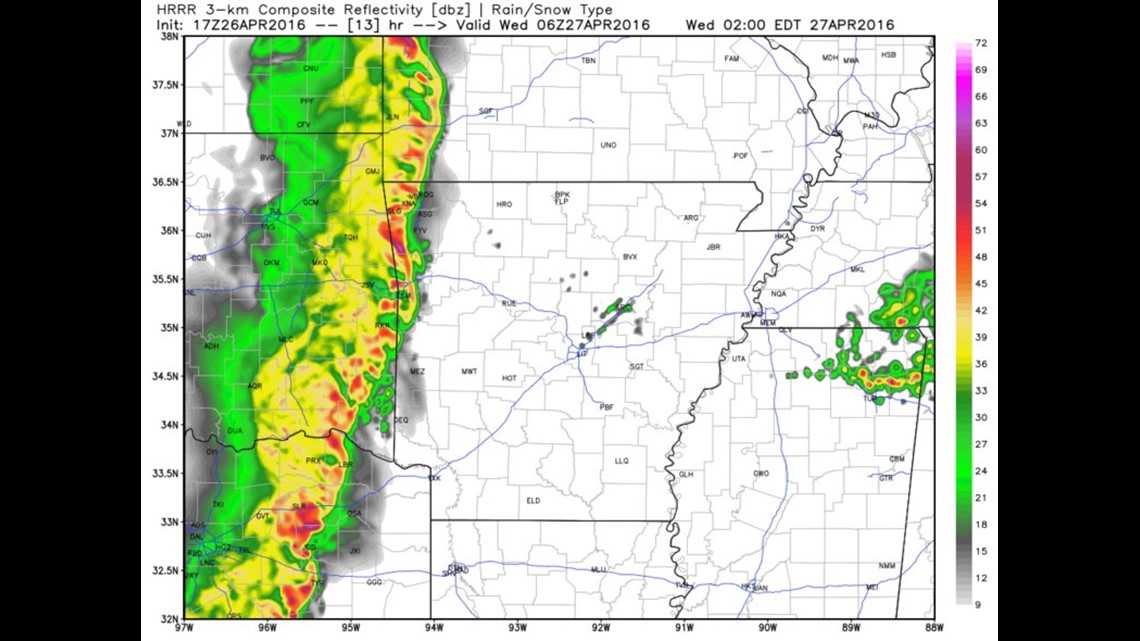 1AM WEDNESDAY: Severe storms will continue across the area with a weakening trend as they move east.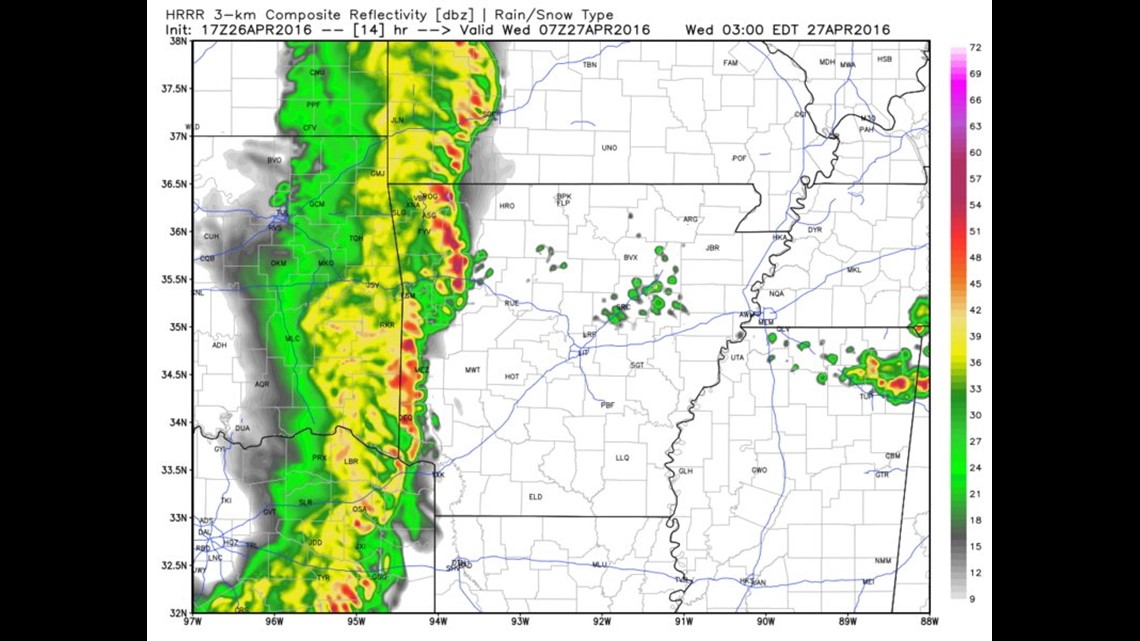 2AM WEDNESDAY: Rain will continue across the area into the morning but the severe risk should be ending.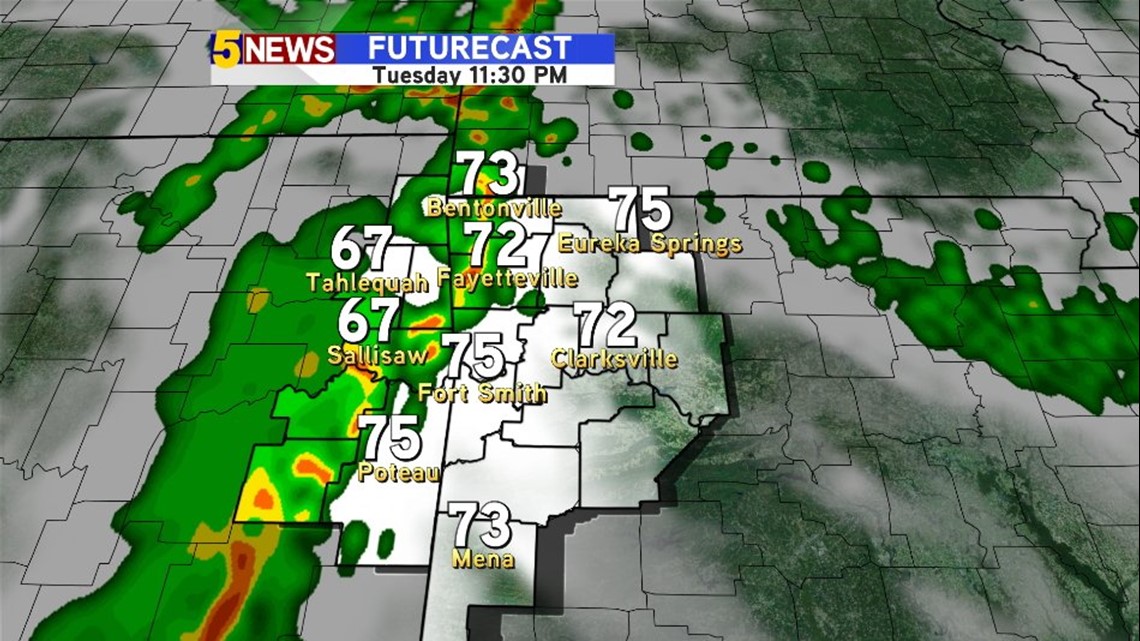 The timing is consistent across much of our data today with an arrival sometime before midnight. HD Futurecast is showing the thunderstorms moving in around 11 PM.
Stay tuned for more updates at the event unfolds across the region tonight.