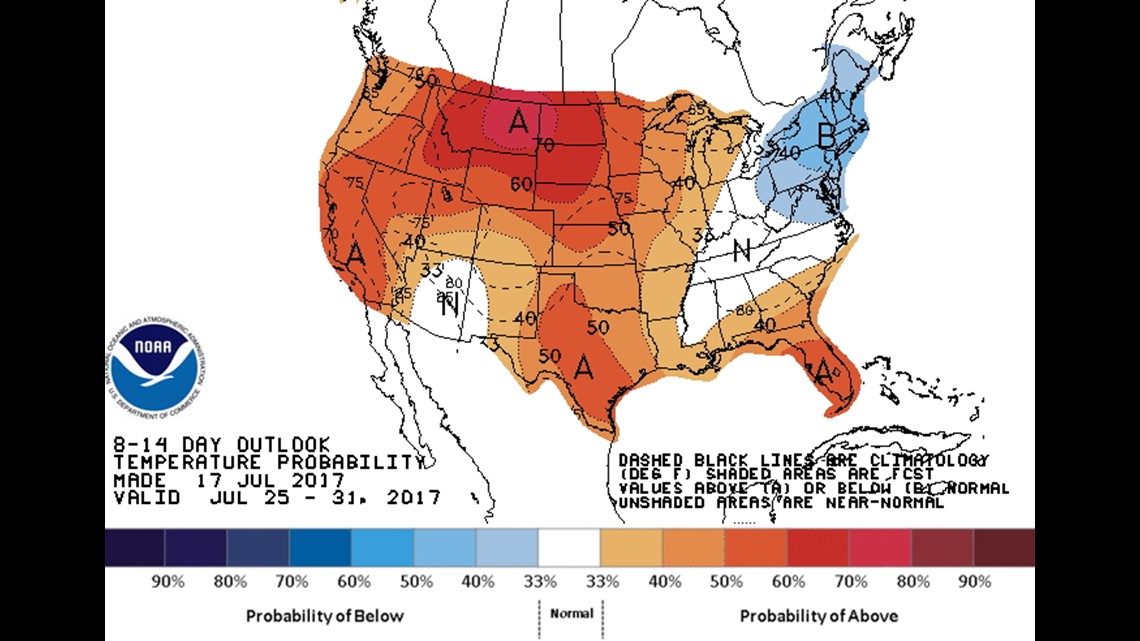 Despite a relatively mild start to summer the furnace is expected to really ramp up for late late-July into early August.
The Climate Prediction Center forecast for the next two week shows higher than normal chances for above normal temperatures in Arkansas and Oklahoma with most of the country above normal with the exception of the northeast.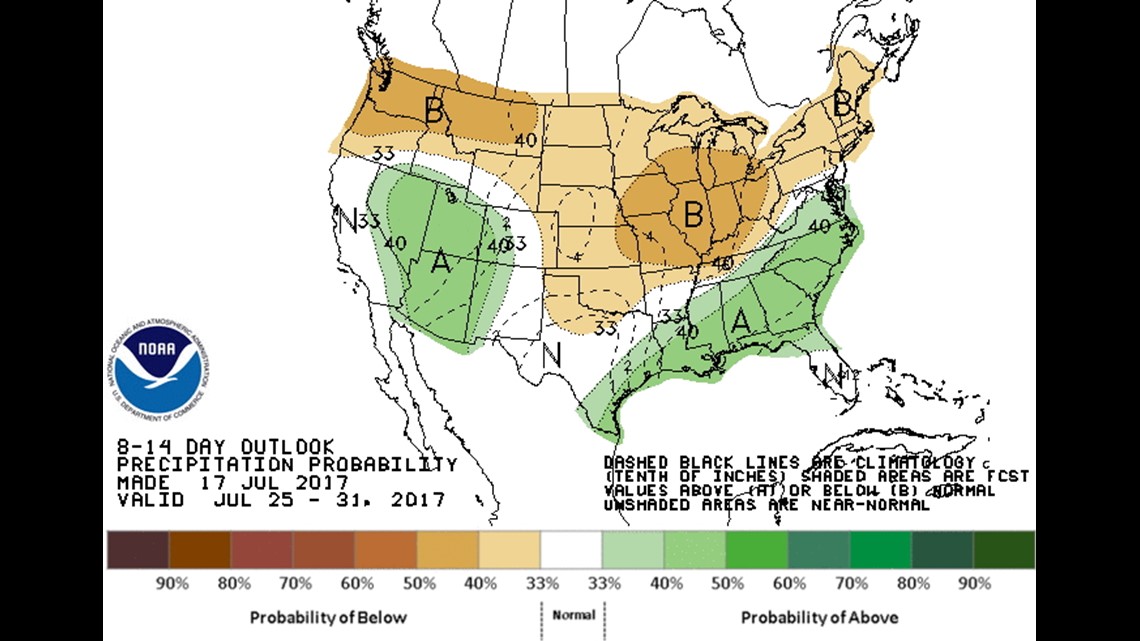 Rain could trend below normal for our area for the remainder of July.
Year-to-date rainfall continues to be above normal locally with +9.29″ in Fort Smith and +9.17″ in Fayetteville.