Cool and calm weather has been the rule for this week and overall there are not any major changes for the next week or so.
We'll see a few small systems pass across the area but other than an increase in clouds and a brief shower or two; it appears to be somewhat tranquil.
Larger change will take place around the middle of the month with another large trough in the jet stream headed our way with another big rain event, cold blast, & at least the possibility for wintry weather around the 3rd week of the month.
So here's a quick glance at what I'm watching… with the usual disclaimer that extended forecasts more than week out usually have a large margin of error.
Dec 6th (Sun): Cloudy, spotty rain
Dec 9/10 (Wed/Thu): Fast moving ripples with an increase in clouds, isolated shower
Dec 13th (Sun): Widespread, big rain and cold blast. Thunderstorms?
Dec 16th (Wed): Low pressure to our south. Cold Rain? Snow?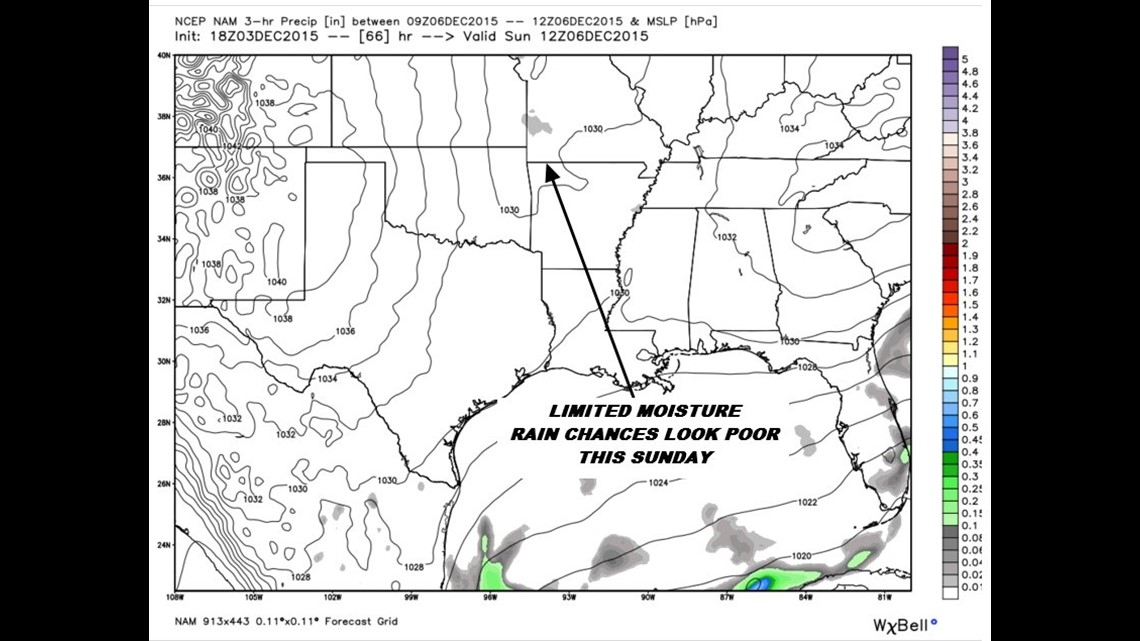 Dec 6th, Sunday: Rain chances look really low. We're making the decision to lower rain chances and with more data they may be removed completely. It doesn't look like it's going to be a big deal at all for us. We will see an increase in clouds.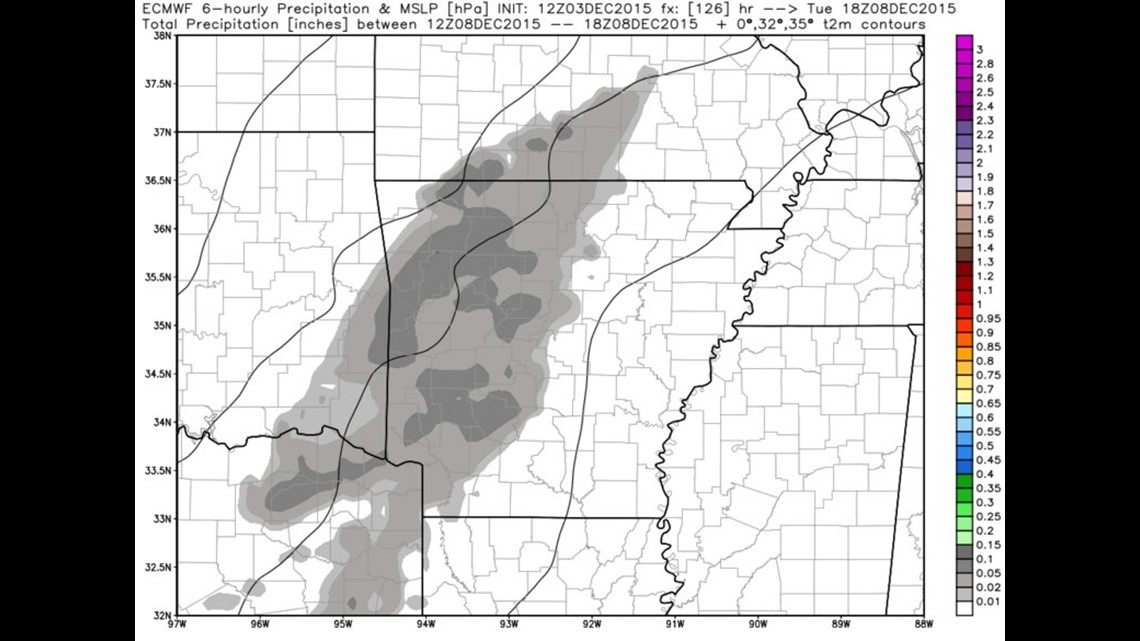 Dec 8th (Tuesday): Fast moving, compact system will move arcross the area increasing clouds; perhaps a shower or two. Seems like an overall low rain potential.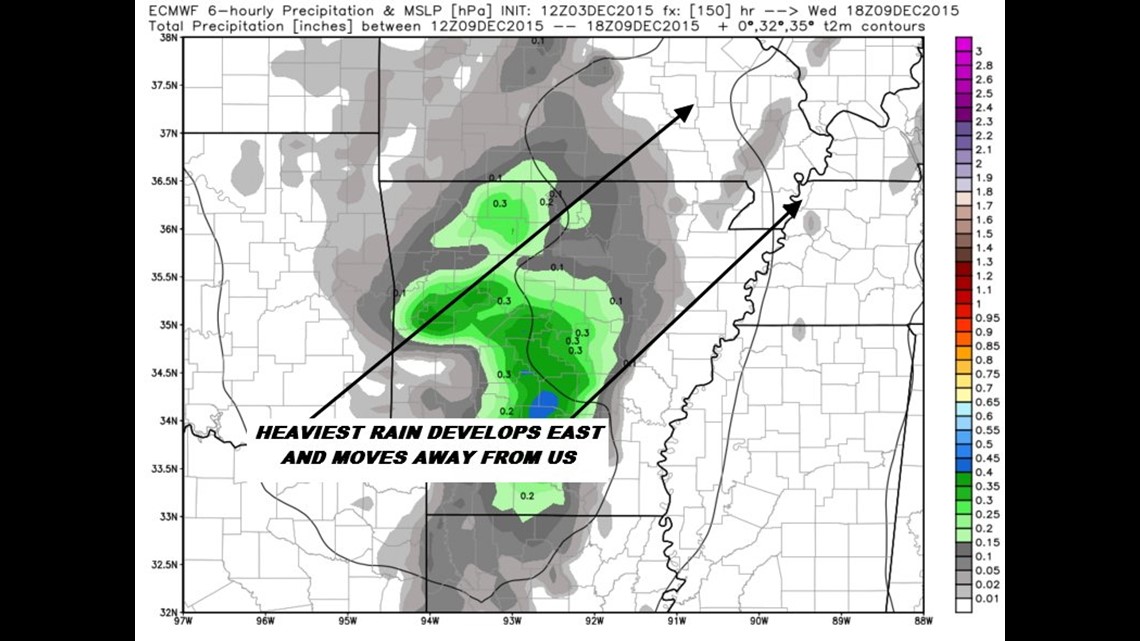 Dec 9th (Wednesday): Heaviest rain develops east of us with a trough moving across the area. The quality of the moisture seems in question but it's enough to warrent low rain chances.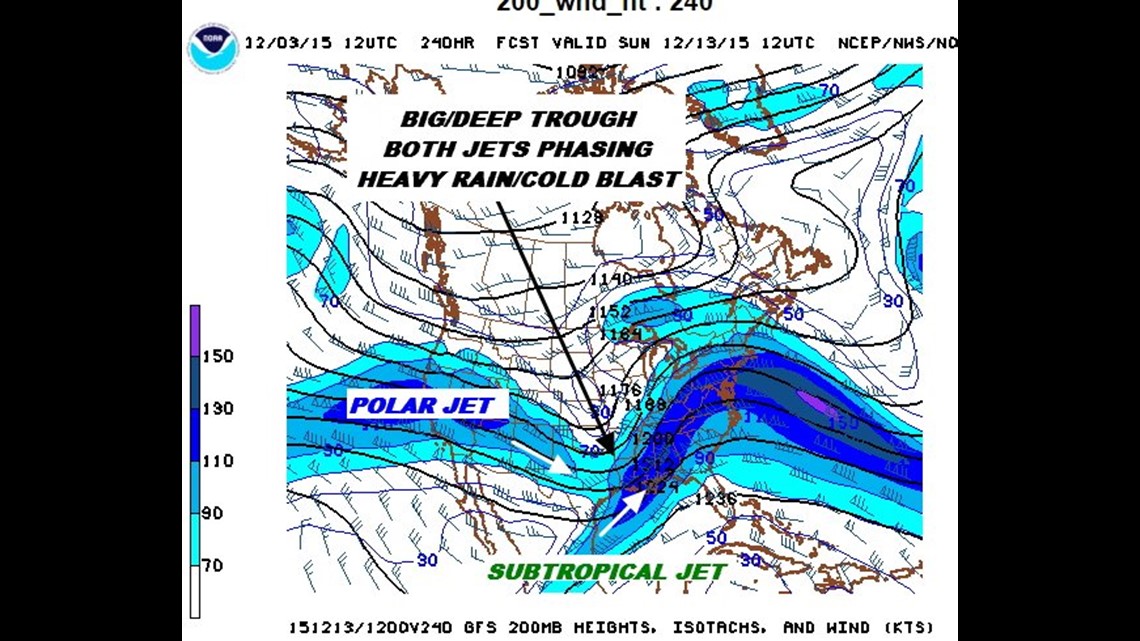 Dec 12/13th (Sat/Sun): Wind Chart: Polar jet blast south with give us very cold air, the addition of the subtropical jet (which is a common occurance in El Nino years) will give us the potential for heavy and possibly flooding rain.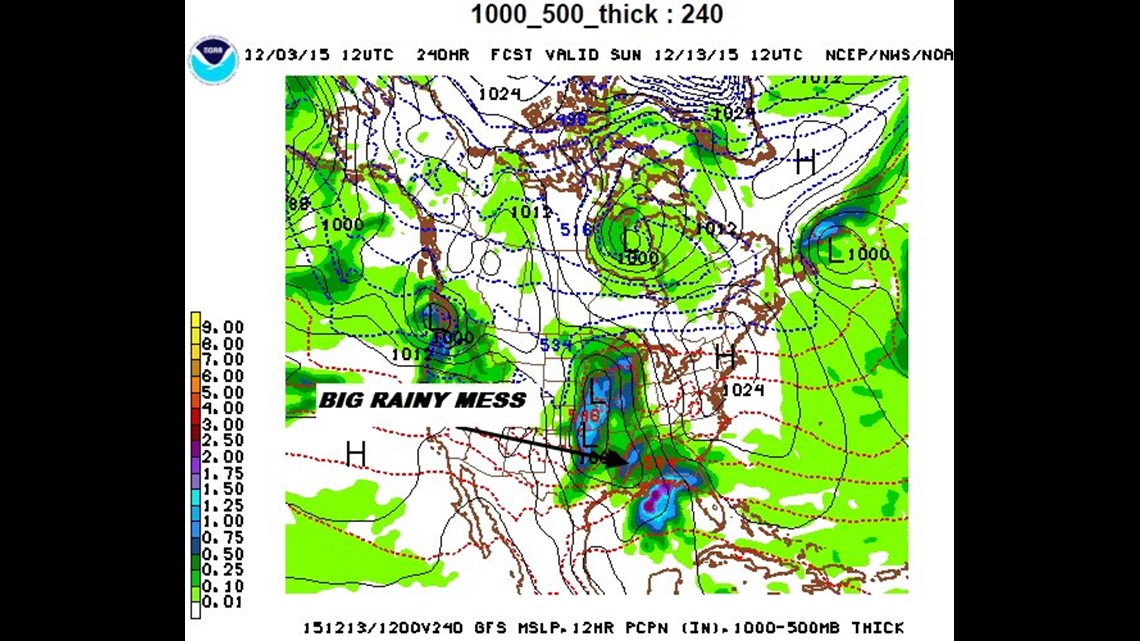 Dec 12/13th (Sat/Sun): Sea Level Pressure/Precip Chart: Lots of rain. Of note, the position of the high in the NE and moisture coming over the east coast could create an icing/cold air damming situation for the Carolinas on the east coast. Looks like all rain for us and maybe even some thunderstorms.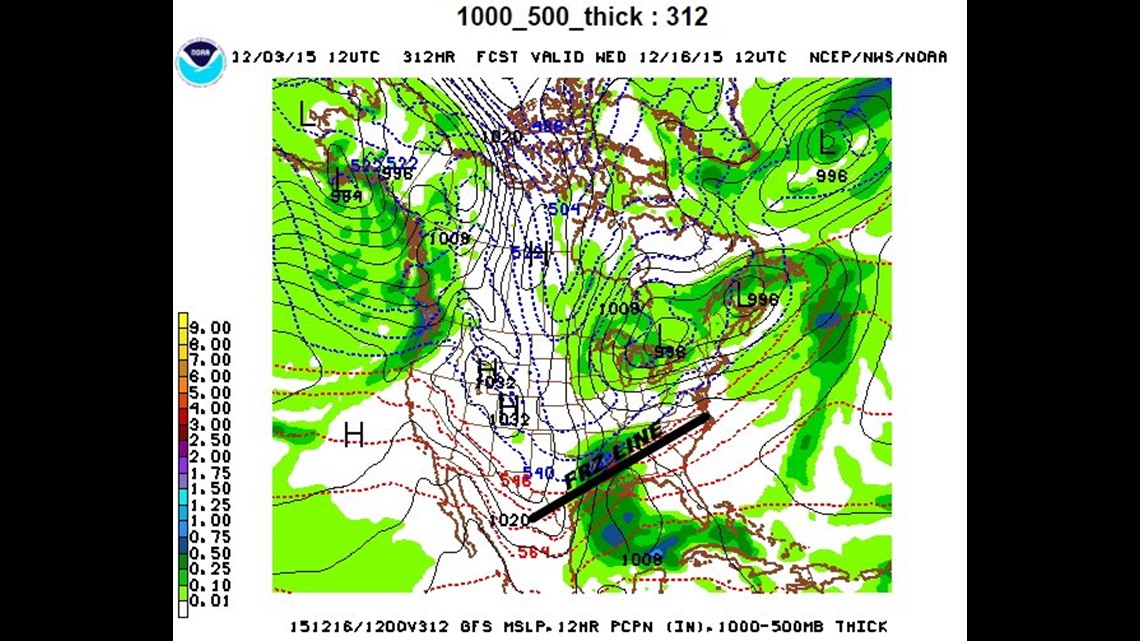 Dec 16th (Wednesday): This forecast chart is so far out in time I debated even writing about it. It's in voodoo land in terms of computer models but since I'm always asked "when's the next chance for snow?!"… this is it.
This chart shows an area of low pressure down around the gulf with the freezing lin across south Arkansas. We'll see what happens. Don't hold you breath.