The latest drought monitor shows 'no drought' conditions in Northwest Arkansas or Eastern Oklahoma. So why the burn bans?
We've actually seen quite a bit of rain and snow in the months of December and January with the majority falling at the end of 2013. Fort Smith recorded 4.10 for December and .79″ for January; Fayetteville also received 4.10″ in December and 1.64″ in January. Normally in December we only receive an average of around 1.50″
As of January 23rd, there are several counties in our area under a burn ban: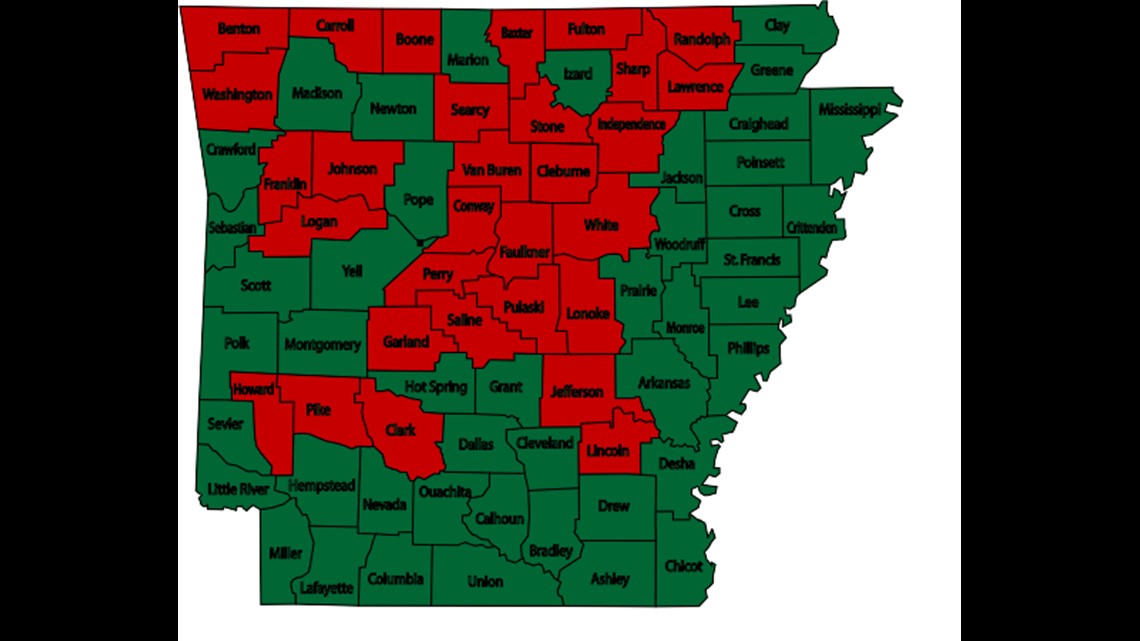 The reason for the burn ban has more to do with wind, humidity, & vegetation as opposed to rainfall like most summer-time burn bans. In the winter season everything is either dead or dormant leading to ample fuel for fires to consume if they're ignited.
Relative humidity peaks in the morning/night and drops during the day. When forecasting fire weather we use relative humidity which is often lowest in the afternoon. For example, if morning values range from 70-80%; daytime heating could cause afternoon values to be below 30% and fires become much more common. Fire Alerts from the National Weather Service (NWS) are often issued once the humidity falls below 25%.
The NWS maintains a website with all of the fire weather criteria you should always check before doing any kind of outdoor burning. You can find the link here.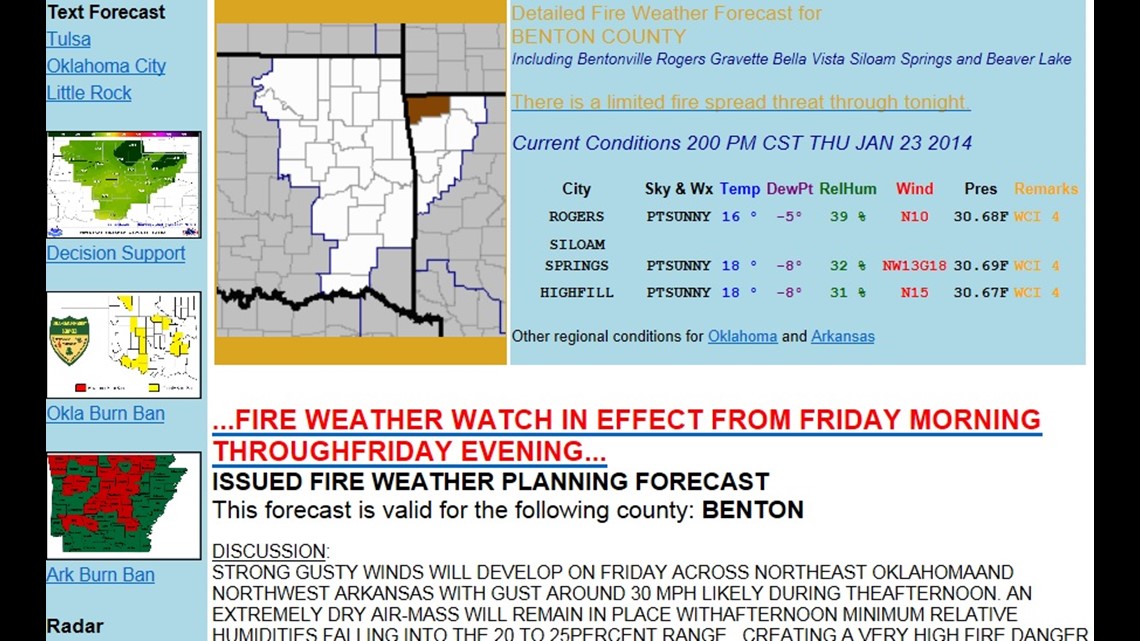 Because the vegetation is essentially brown, it does not absorb any rainfall like green vegetation does in the summer time. It also leads to less evapotranspiration and the soil becomes dry. Dry soil heats and cools faster than wet soil which is one reason we've seen these wild temperature swings lately. As the sun warms the soil, there is a bigger difference between the dewpoint and the temperature which results in lower relative humidity and higher fire danger.
The other factor is wind. With winds gusting over 20mph any fires that start will spread rapidly.
So the recent burns bans don't really have anything to do with the drought, but instead: dead vegetation, low relative humidity, & gusty winds. All of which we'll see more of during the upcoming weekend.