Shelter cost ranged from $2,900 for a basic 6 person to a high of $35,000 for an underground bunker like the one featured on Doomsday Preppers for the entire family which does installs nationally. The average cost for most people who responded was between $4,000-$5,000 and most companies have financing available. Arkansas is currently not offering any rebates for installation pending approval from state congress. Oklahoma does offer a rebate lottery which will reimburse the cost of a shelter up to around $2,000. It's expected to be highly competitive after the tornadoes in OKC.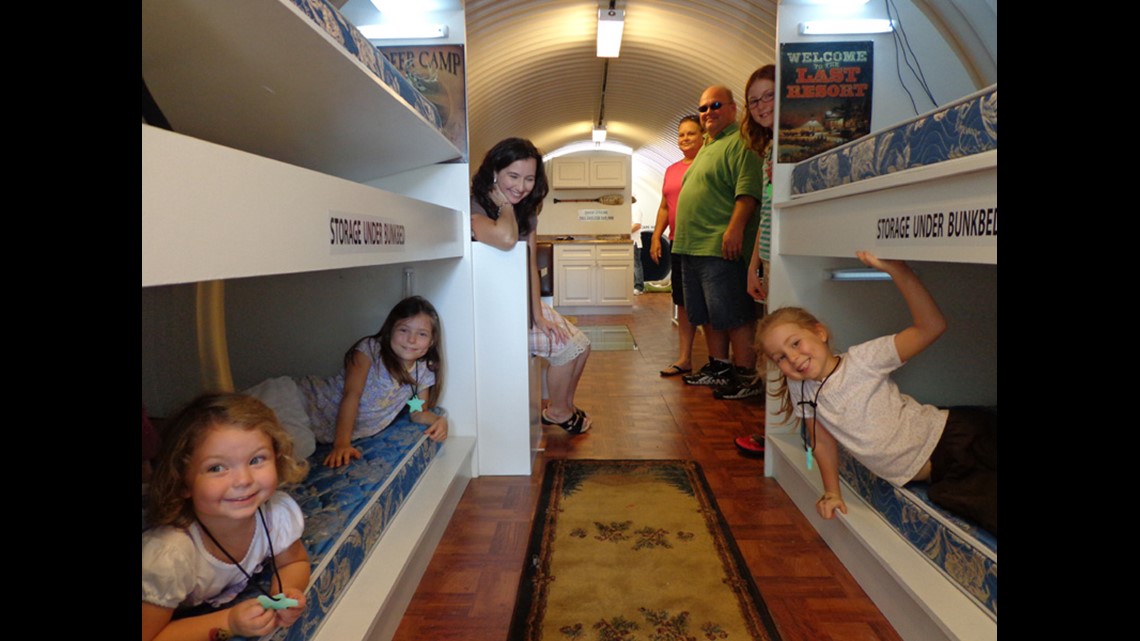 Cost usually depends on how large or what type you're installing although a rocky soil type can cause additional fees.
There are companies such as Signature in NWA that will put a Razorback door on your garage floor shelter.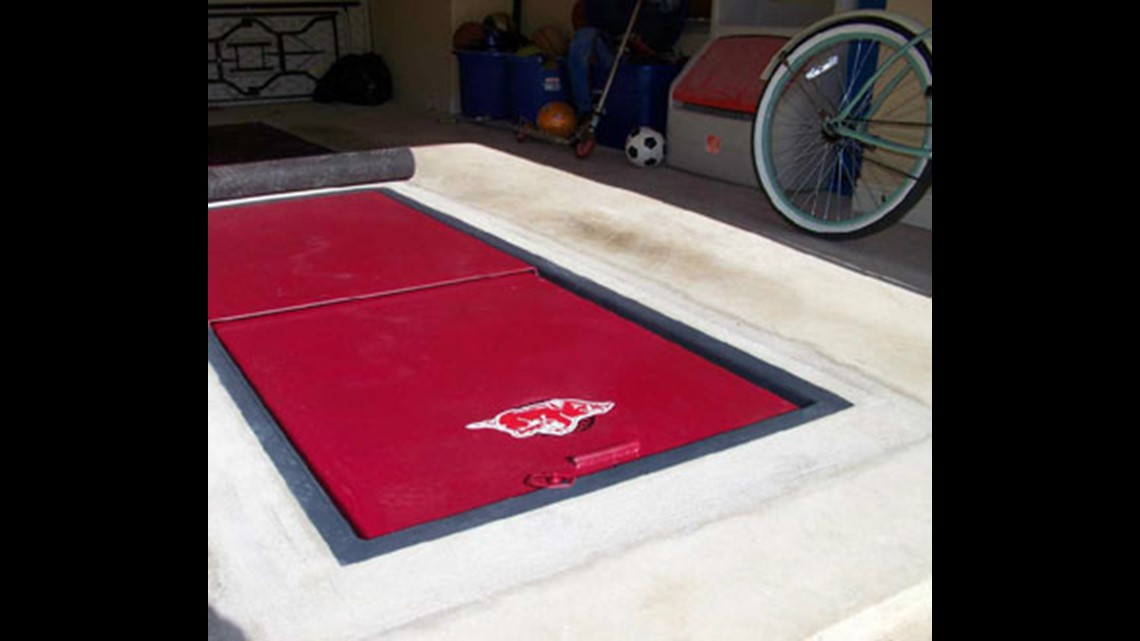 Or a company in Northwest Arkansas called Safe Porch which can actually convert a porch into a dual use shelter; and could be ideal for mobile homes.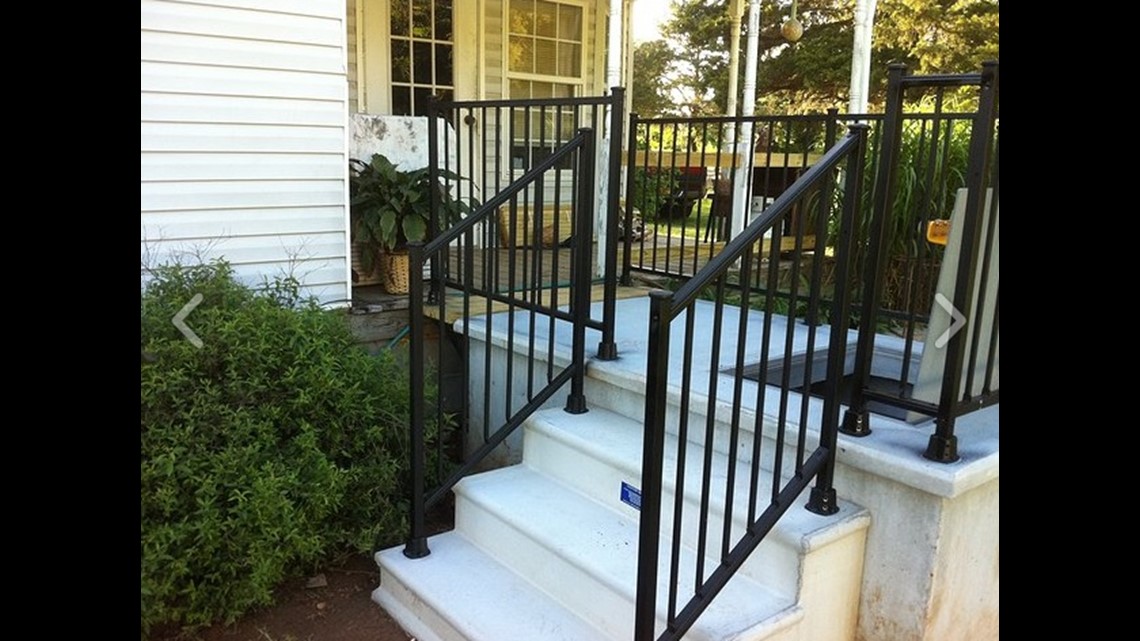 Other companies have stood up to the EF5 Tornadoes with winds over 200+mph such as Atlas in Joplin who's shelters resemble bank vaults.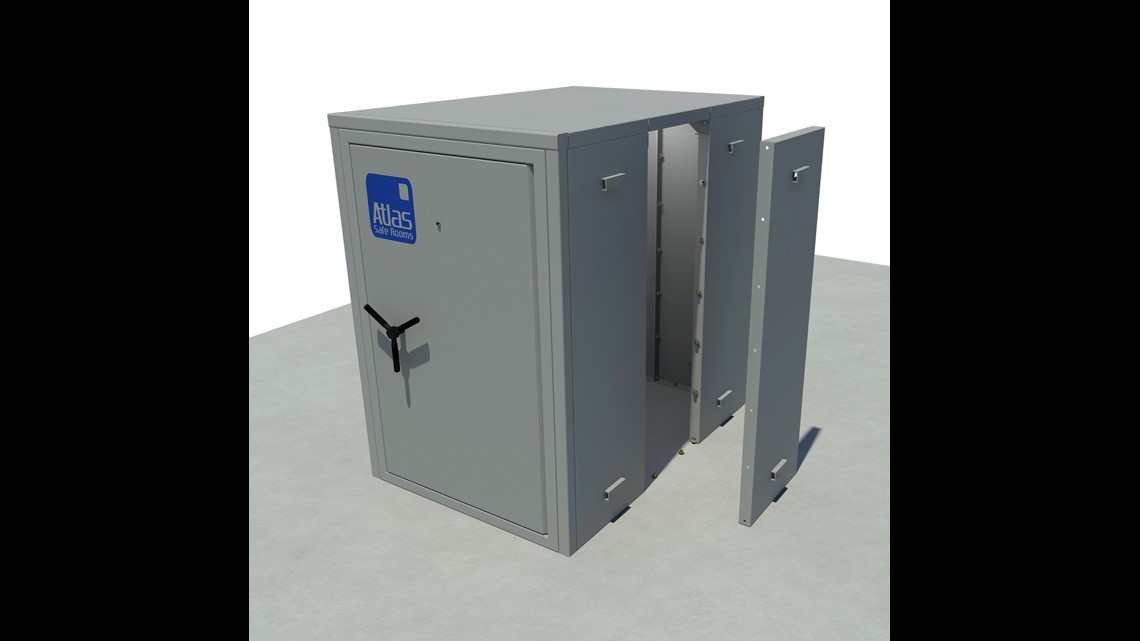 Above ground and below ground shelters in the Moore, OK area all performed as designed (to my knowledge). I have friends in the area who said many homes in Moore, Oklahoma had been swept away down to the carpet with only a safe room left standing. Make sure whoever is installing your shelter builds it to FEMA P-320 Codes.
Some other considerations mentioned by my Facebook users; take your dogs down in sunny weather to desensitize them to the shelter. My wife also had trouble getting our dogs into our shelter during the tornado warnings the other night. Also, if you have elderly or disabled you may consider an above ground shelter since they're easier to access compared to ladders or steps that go below ground.
Thanks to all the Facebook fans for their input and advice. Below is a list of all companies mentioned that I could find website links. There are also a handful of construction companies that install in our area without websites which are also listed below. The video story I attached is from a few years ago talking about how to install the in ground shelters.
Alpha Omega Construction, OKC
Gryner Construction, Alma
Rawls Concrete Products
River Valley Concrete Mt Ida
Industrial Precast, Fort Smith
Johnson Construction, Cameron, OK