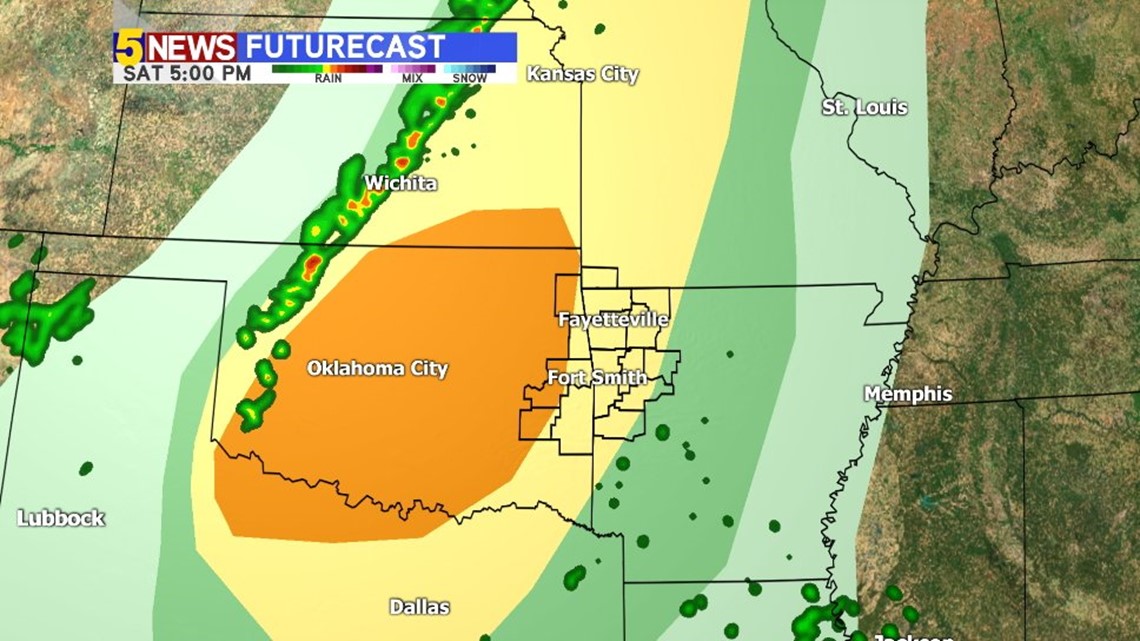 A strong cold front will bring showers and thunderstorms back to the area late Saturday into Sunday.
The highest risk of tornadoes and damaging winds will be to our west from Tulsa to Oklahoma City but some severe storms are likely in our area after midnight. The most likely threat will be damaging winds with the stronger storms moving into the area.
**The storms are currently no forecast to affect the Arkansas v Auburn Game in Fayetteville, but expect storms once you arrive at home after the game, download our App for updates when you're away from the TV**
As of Friday afternoon, this is the timing of the strong to severe thunderstorms…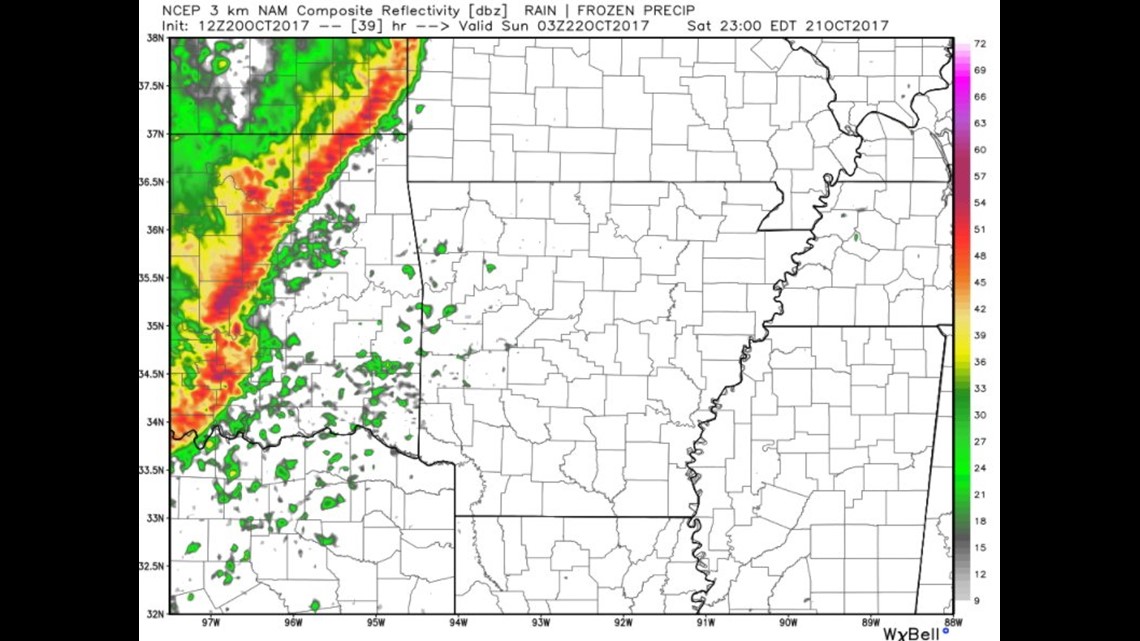 9PM SATURDAY: A line of severe storms is likely across Oklahoma moving into Arkansas.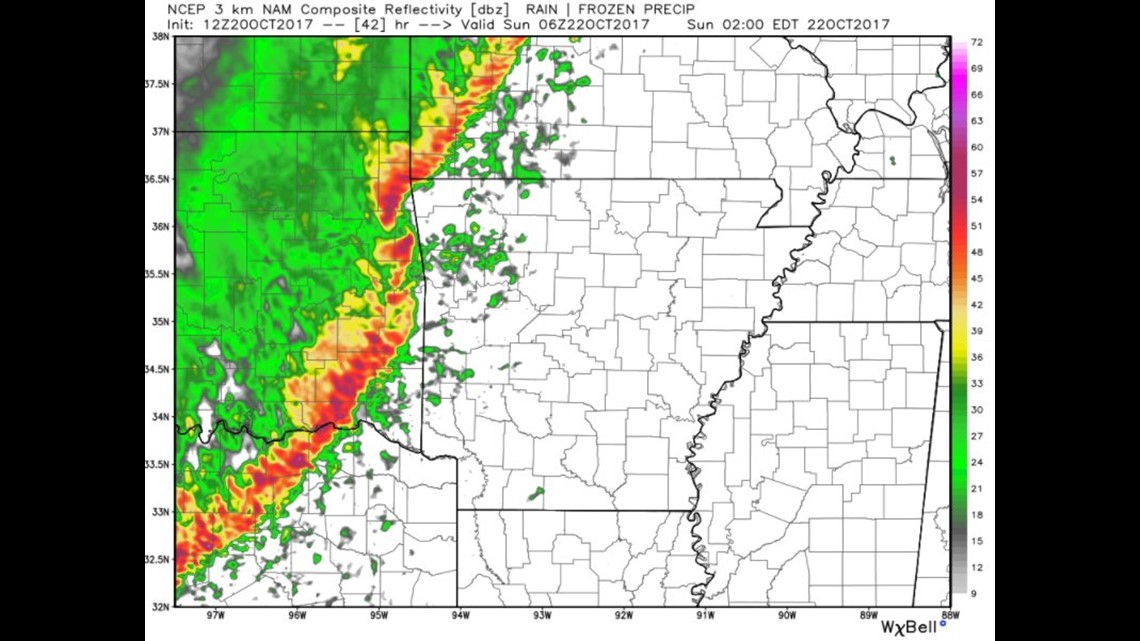 1AM SUNDAY: Storms will continue to move east. It's during this time they're expected to affect our area.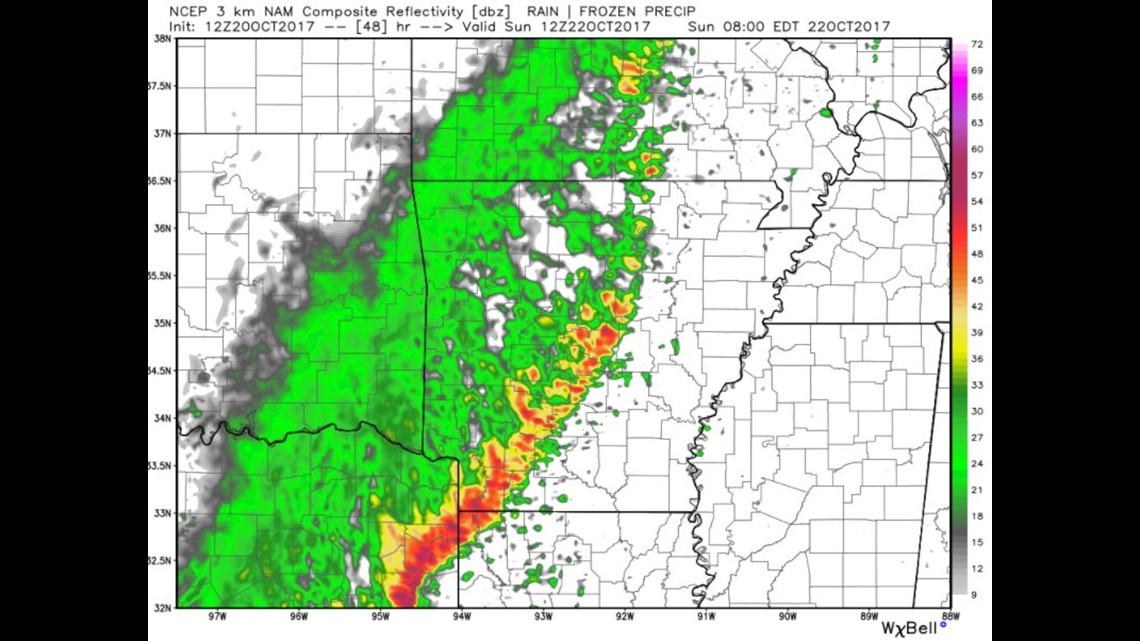 7AM SUNDAY: Rain will be ending from west to east early on Sunday with much cooler weather settling in. Much cooler temperatures arrive on Sunday with highs in the 60s and eventually some sunshine for the second half of the day; although, winds will be brisk out of the northwest.