Scattered showers with a few thunderstorms will continue to be possible after dark but the majority of showers and storms will end.
The upper low responsible for the rain will be in the area tonight and tomorrow with additional thunderstorms developing tomorrow afternoon.
Rain could be more of a factor in NW Arkansas than farther south in the Fort Smith area since NWA is closer to the upper low.
Sunset: 8:36pm; Civil Twilight (Complete darkness):  9:05pm
Here's the current forecast…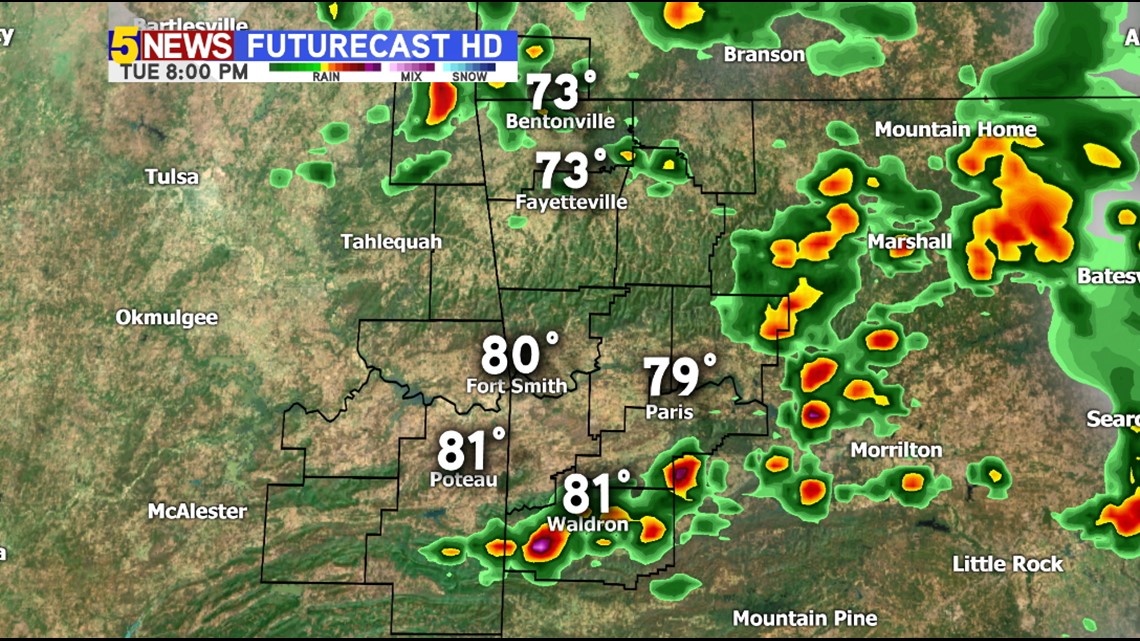 8PM JULY 4TH: The low is east of Fayetteville with scattered rain still in the vicinity of NW Arkansas.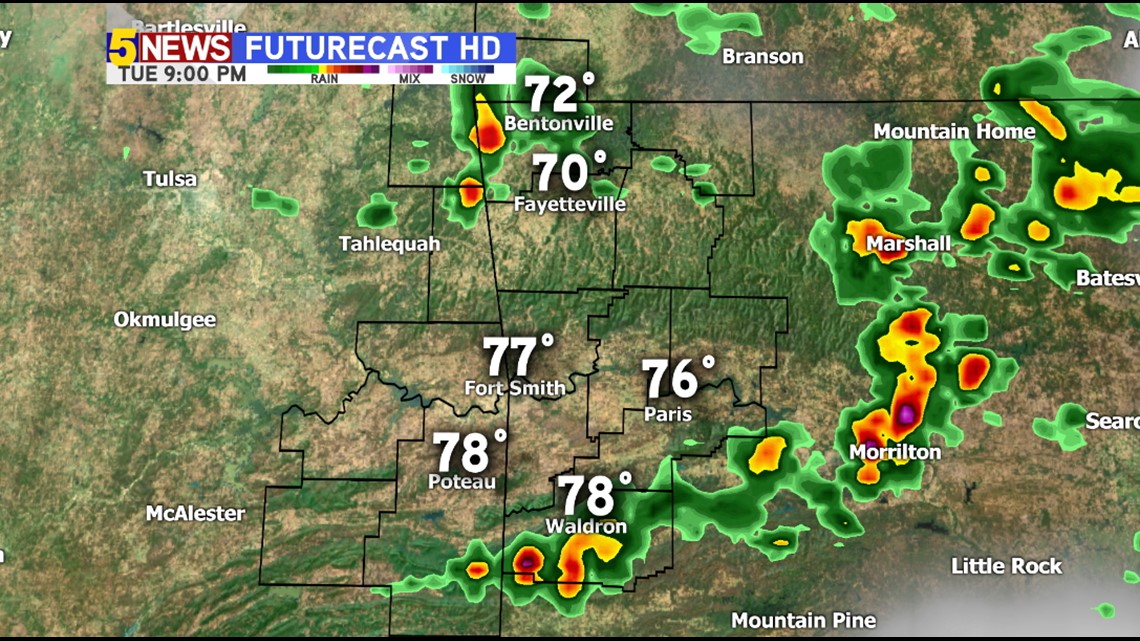 9PM JULY 4TH: Rain remains possible in Bentonville.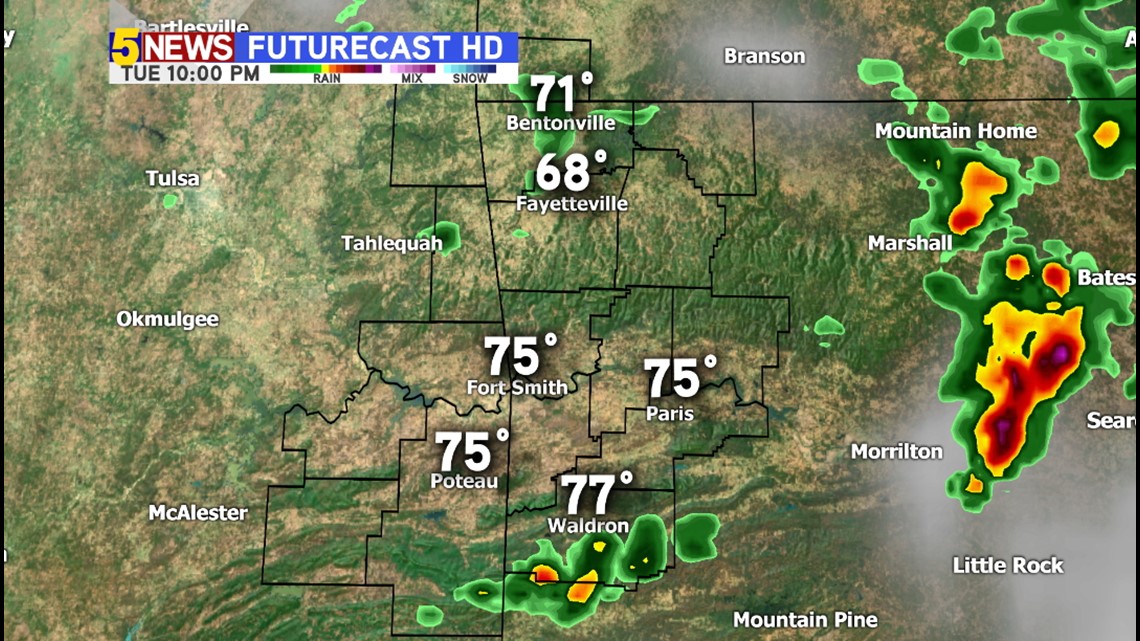 10PM JULY 4TH: The majority of rain will be over heading into the overnight.