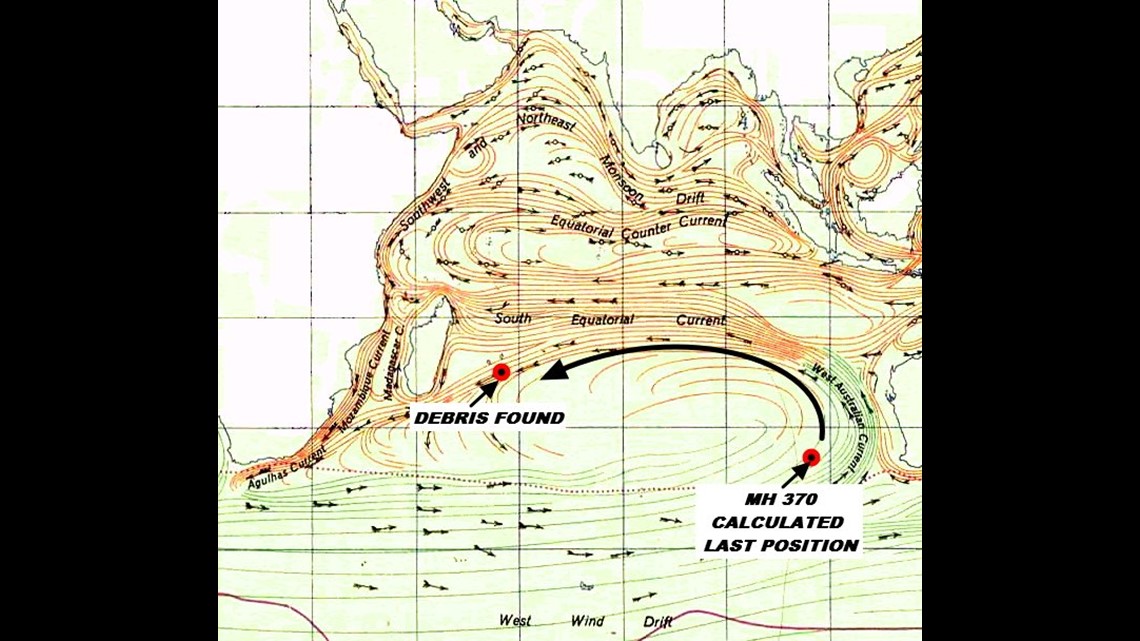 Plane debris from what is believed to be the remains of MH 370 (the Malaysian airliner that went missing over a year ago) was found off Reunion Island located east of Madagascar… on the other side of the Indian Ocean.
Because of the Earth's rotation, gyres develop over every major ocean in the world. The gyres spin clockwise in the northern hemisphere and counter clockwise in the southern hemisphere.
The currents drive temperatures and salinity gradients across the globe. Ever wonder why a hurricane doesn't hit the Pacific Northwest Coast? The North Pacific Gyre is drawing down cool air from the Aleutian Current.
The east and west sides of the Pacific Gyre are referred to as the Great Pacific Garbage Patch where the current weakens and millions of tons of trash and debris pile up. Cargo shipping is much more frequent in the Pacific as compared to the Indian Ocean which would arguably have less garbage on the sides of the gyre.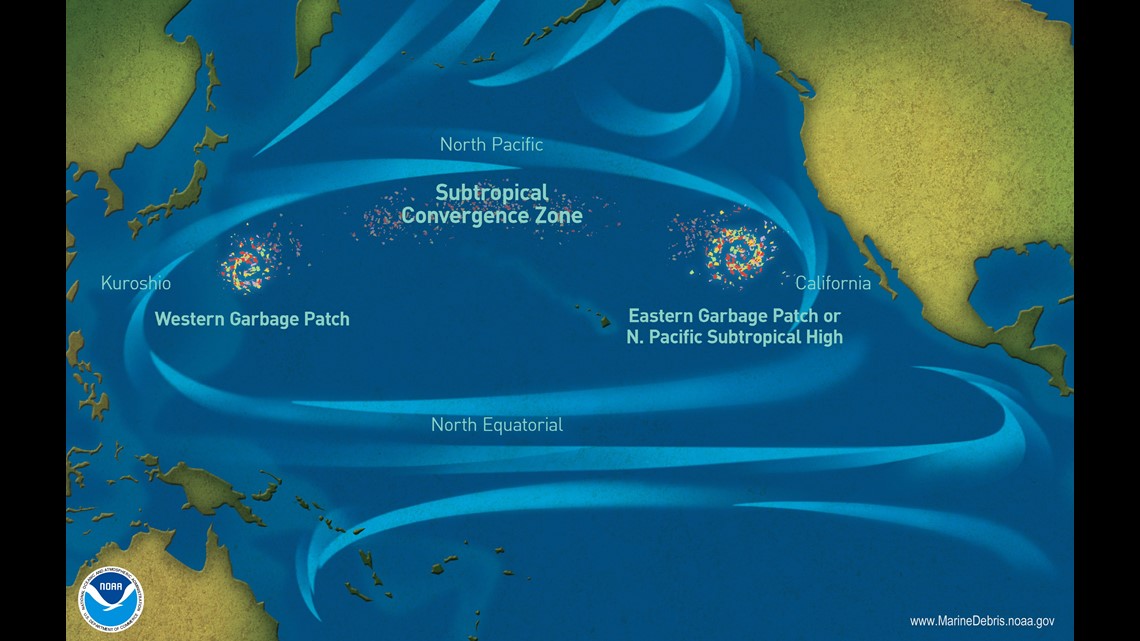 It makes sense that a crash site off the west coast of Australia would drift debris north up the West Australian Current and then west along the South Equatorial Current. Similar to the Pacific Ocean, there is likely a large amount of trash deposited on both sides of the Gyre.
Assuming it is the debris, investigators might be able to calculate the drift rates backwards in time to estimate a new proposed location where the Boeing 777 may have crashed.