A large ridge of high pressure with typical Arkansas summer weather is expected for the upcoming weekend. Highs will be in the mid to upper 90s with a heat index from 100-110º.
On Sunday, you'll notice an increase in the southwest winds across the region. Southwest west are typically drier winds; since dry air warms and cools faster than humid air, it's likely the temperatures on Sunday could push the 100º mark in Fort Smith and SE Oklahoma.
A weak cold front will near the area on Monday evening and then stall and eventually wash out. The result will be a few areas of scattered showers and thunderstorms early next week before the ridge reasserts itself by the end of the week returning the hot and humid weather to Arkansas and Oklahoma.
Here's what I'm watching for this weekend…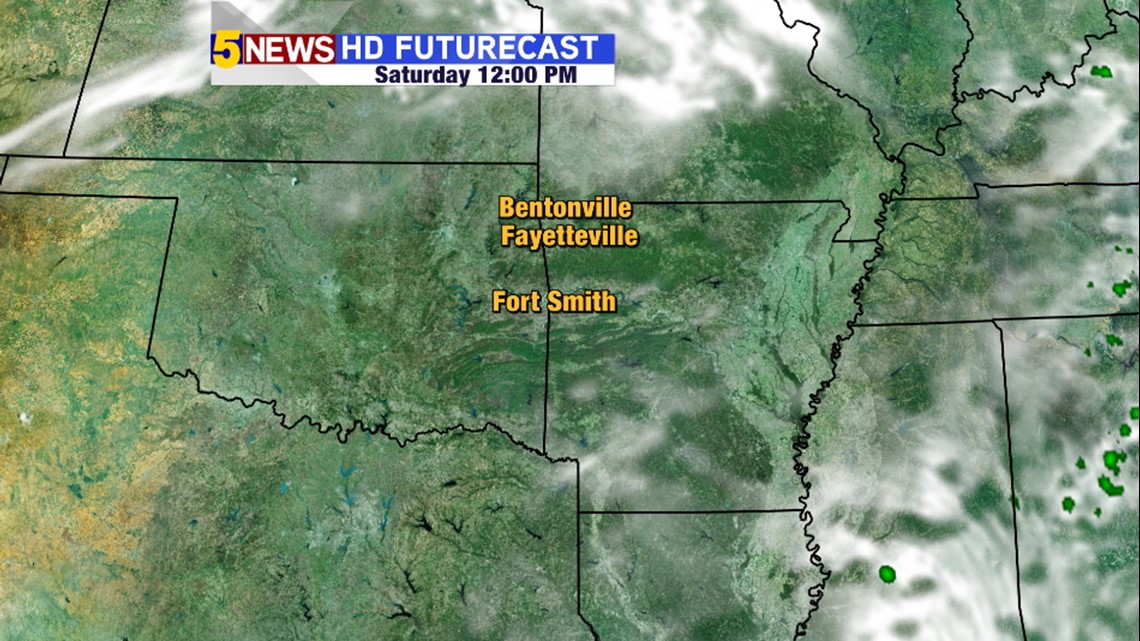 Noon Saturday: Sunny & Hot with a few passing clouds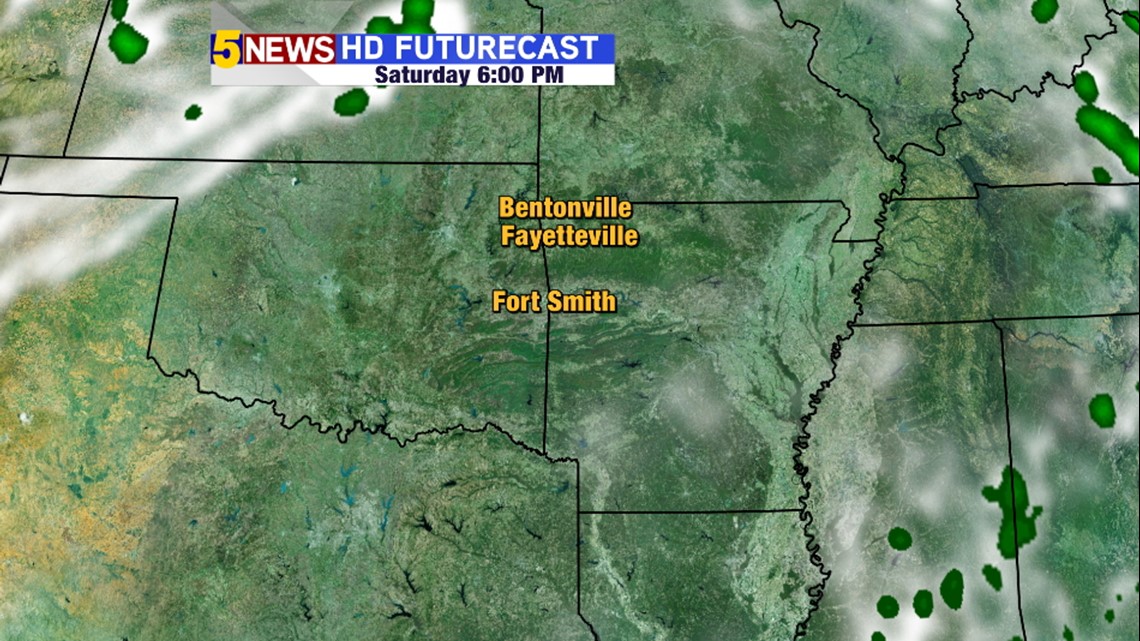 6pm Saturday: Mostly sunny and hot, highs from 94-98º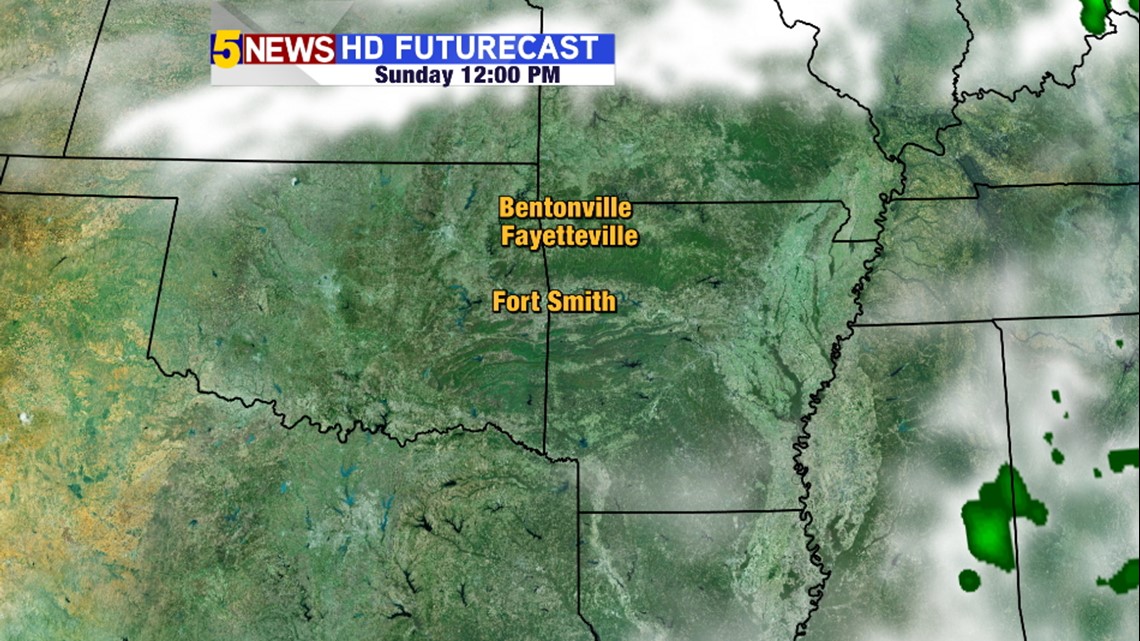 Noon Sunday: Continued hot & sunny. Temperatures warm faster with breezy south winds. Highs from 95-100º.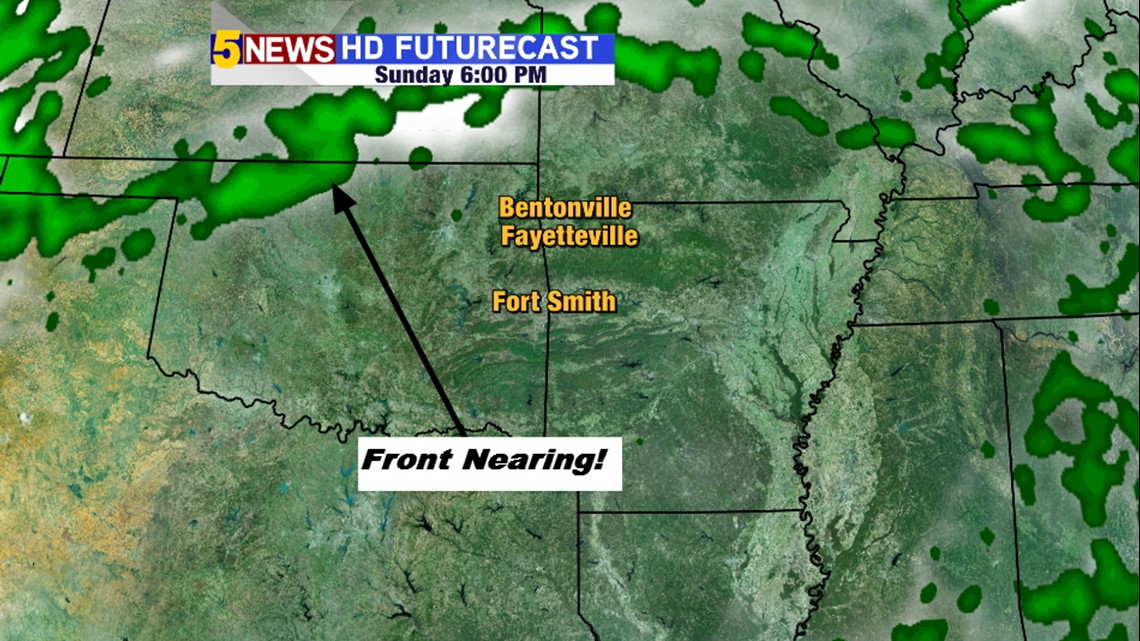 6pm Sunday: Windy & very hot! Highs close to 100º with some winds gusting to near 35mph.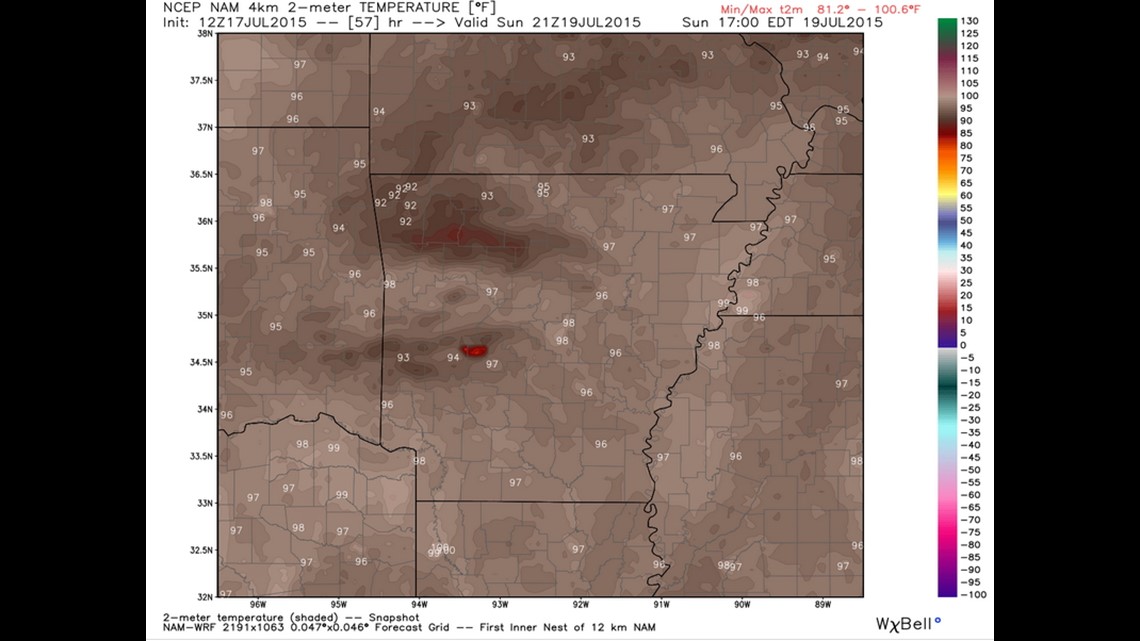 This is a snapshot of Sunday afternoon, notice how temperatures trend slightly lower across the Ozarks due to terrain. Regardless, everyone will be in the 90s by afternoon and evening.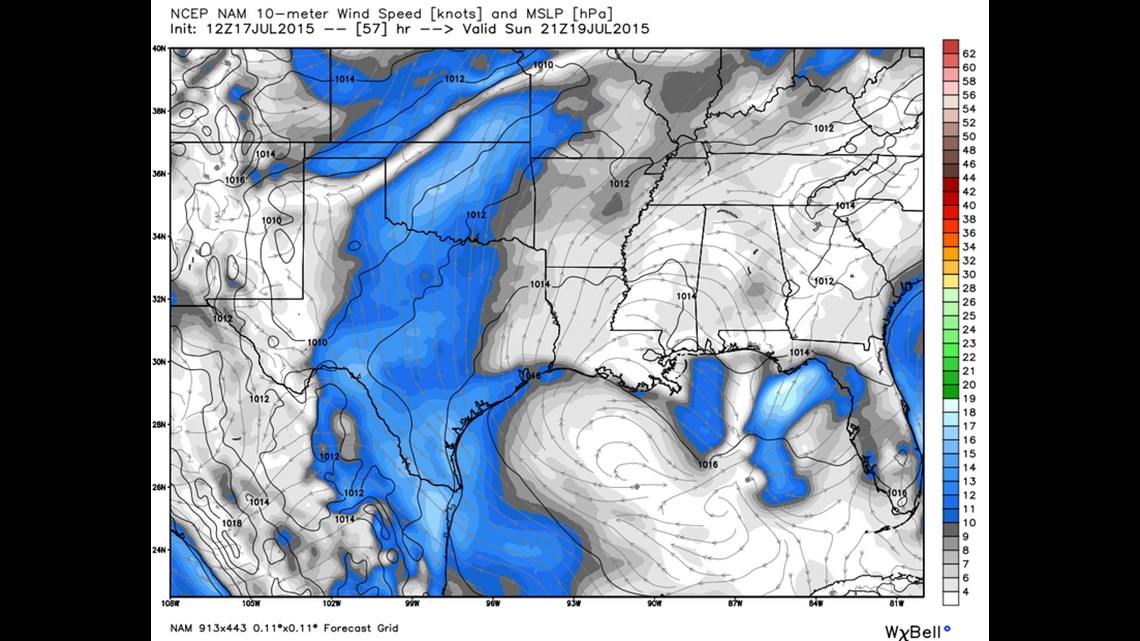 The strongest winds will be just to our west and many of the constant winds will range from 10-20mph with gusts as high as 35mph. Especially Northwest Arkansas.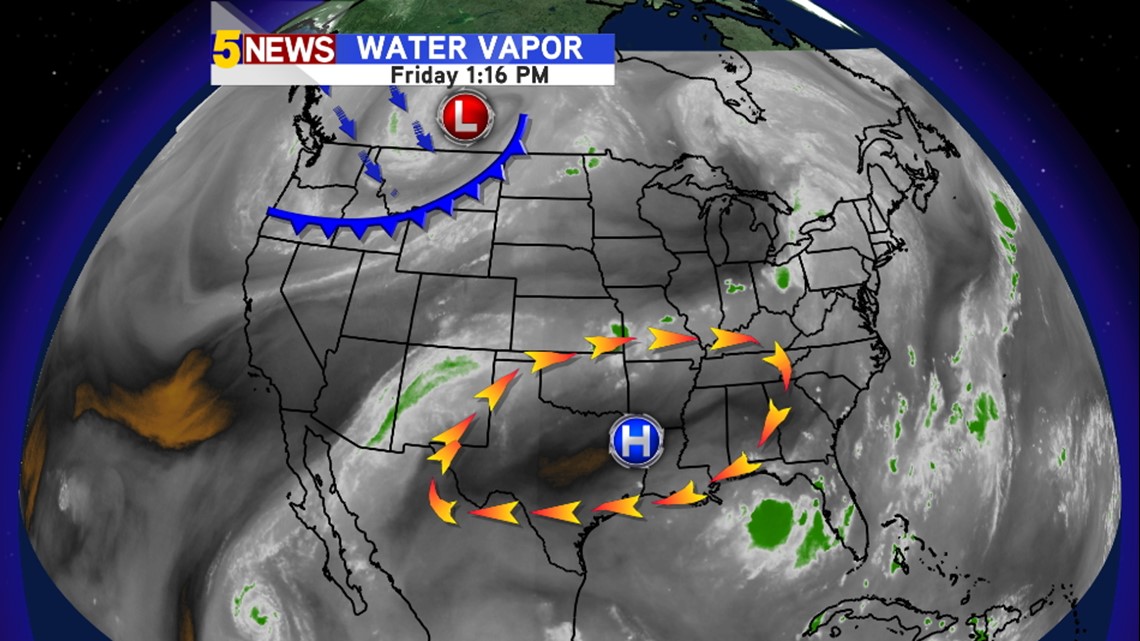 This is the big picture view going into the weekend. The High pressure ridge will dominate the weekend forecast but by early next week, the cold front will squeeze the high to the south and allow for rain chance early in the week.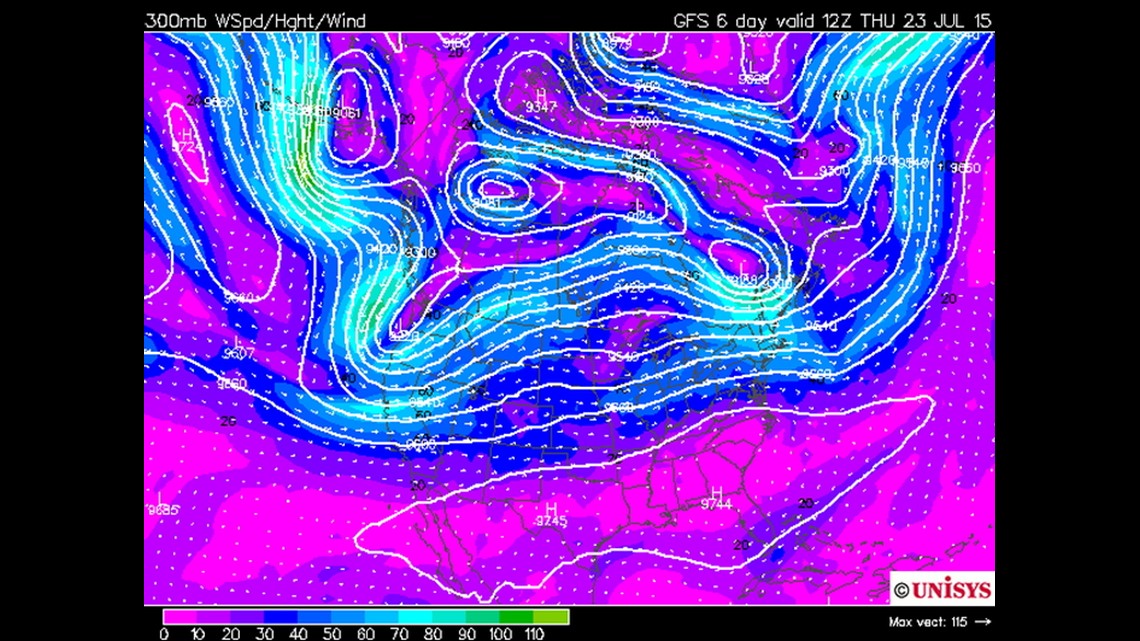 Here's a look at next Thursday. The ridge of high pressure is regaining control over the south with more sunny and hot weather expected as we near the end of the month which is common for Arkansas and Oklahoma in the latter half of July and early August.