Rain is likely during the day on Friday along with much colder temperatures. Highs should only reach into the 40s.
Cold air will continue to spill into our area as the precipitation leaves which will cause a changeover from rain to sleet & snow late Friday into Saturday.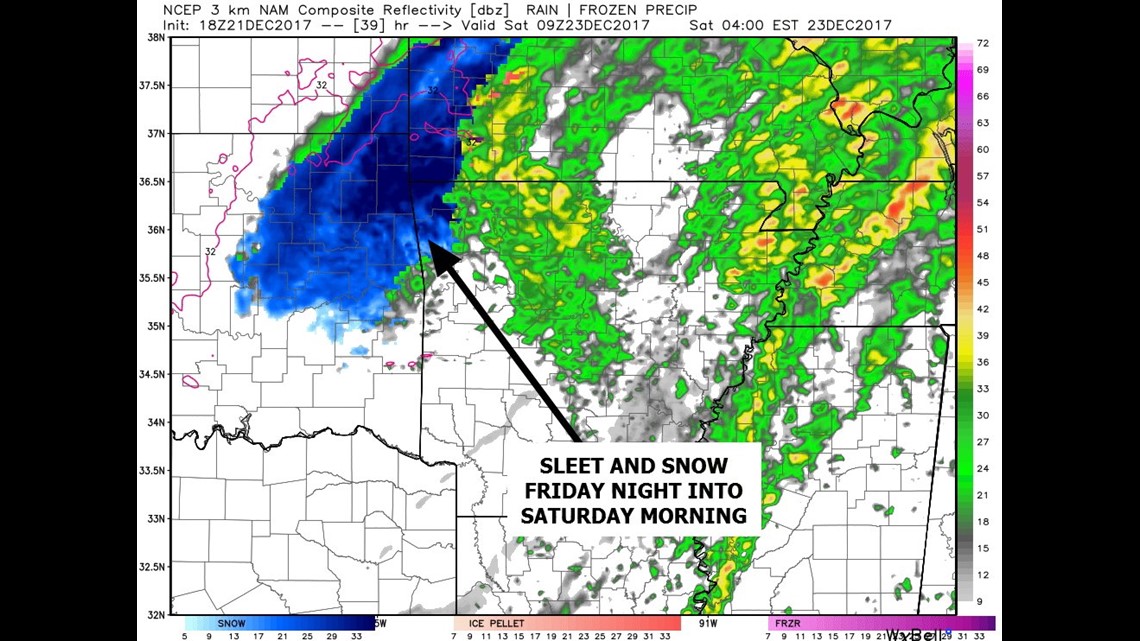 This image shows Saturday at 3am with a mix possible across NW Arkansas and NE Oklahoma.
The purple line is freezing temperatures and it's still located across Kansas and Oklahoma when the sleet/snow fall which should limit the potential for any winter weather impacts on travel.
Nonetheless, expect minor accumulations when you wake up on Saturday.
Additional light snow is possible on Sunday with a second push of even colder air with mostly sunny skies and chilly weather expected for Christmas Day.