Tap HERE for our live interactive radar.
Another rainy week is expected across Arkansas and Oklahoma as southerly winds will carry several rounds of showers and storms north from the Gulf of Mexico. Sometimes severe storms may develop in some of the more intense bands. Everyone can expect rain at some point today.
Several rounds for showers and storms, highs in the 70s/80s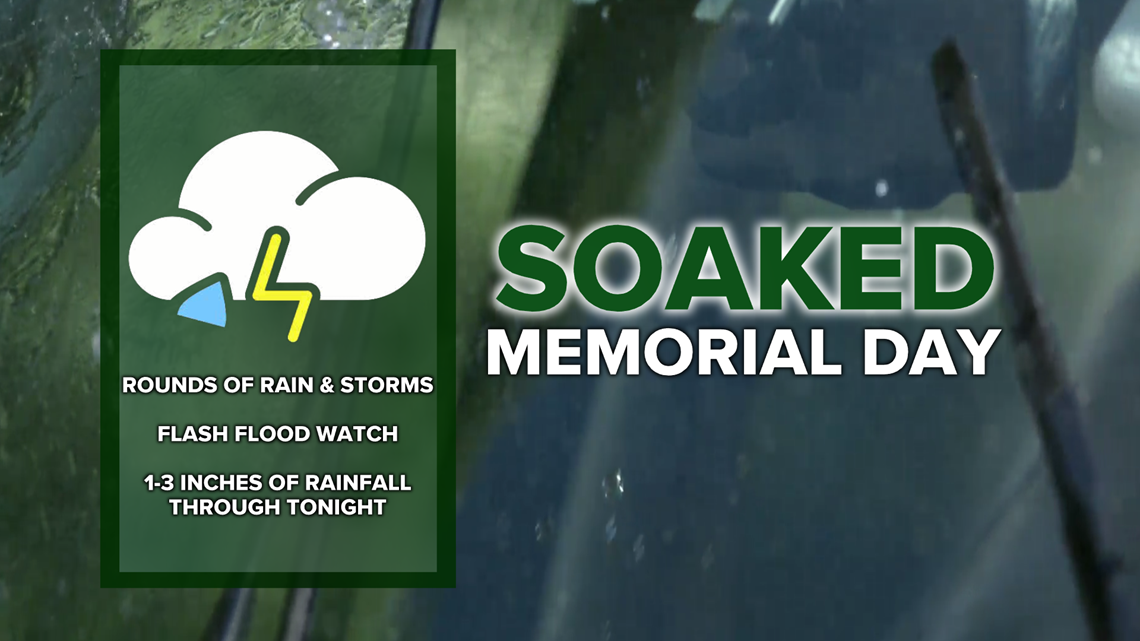 A Level 1 severe risk (marginal) is in effect for both NWA and the River Valley. The main impact for your Monday will be heavy rain, however there may be a few severe thunderstorm warnings in some stronger cells.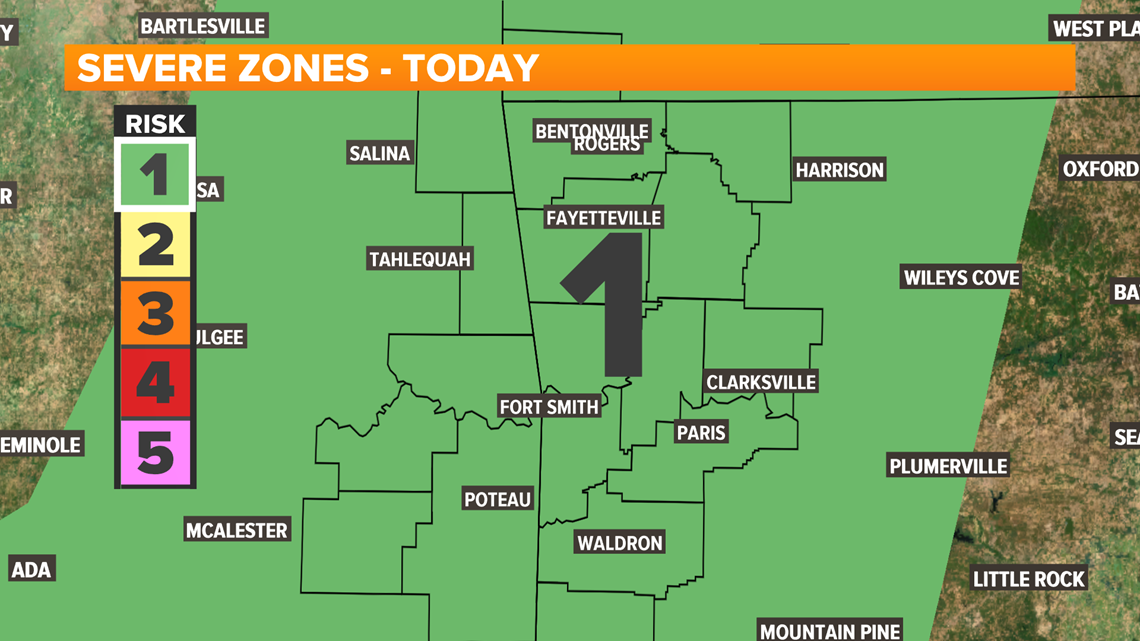 Heavy rain showers will move south-to-north all day Monday and Tuesday. We're expecting a possibly heavier batch Monday evening.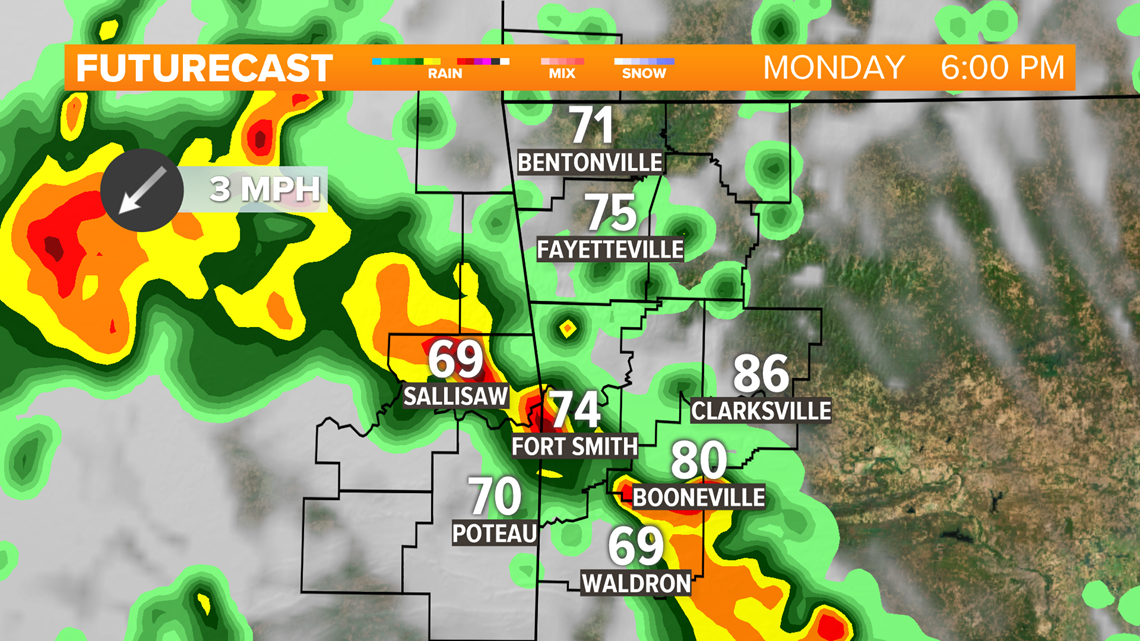 Over the course of Monday and Tuesdays, most of us will pick up 1-3 inches of rain. For a few neighborhoods that get storms to train overhead repeatedly, 4+ inches may fall.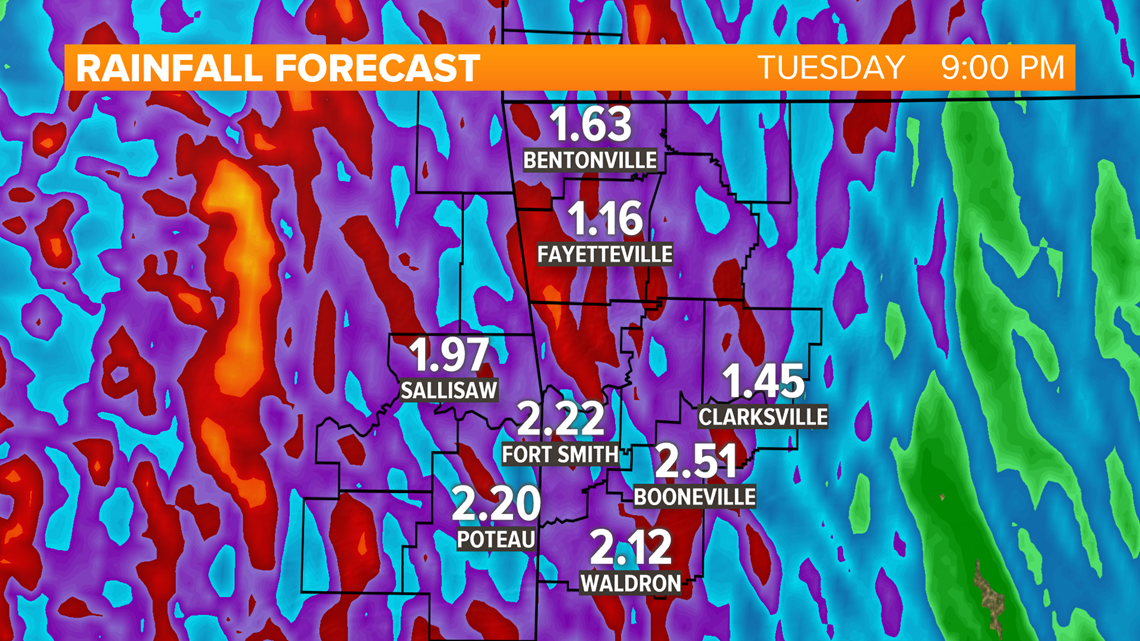 FLASH FLOOD WATCH -- MONDAY 1 PM THRU TUESDAY MORNING
Watches extend from Texas and Louisiana, all the way north through Arkansas and into Missouri. Southerly winds are channeling north over NWA and the River Valley.