June-like weather has arrived early with highs expected to reach the 80s this afternoon. Many of us are expecting new records to be set across the southern Plains.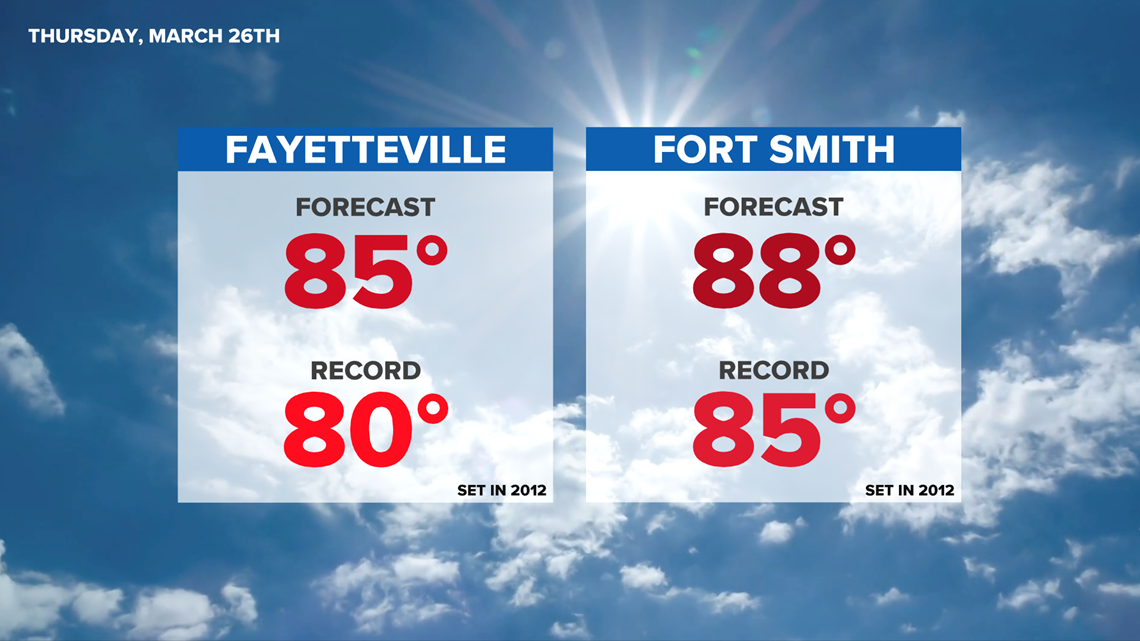 Highs in the 80s
Decreasing clouds
South winds up to 15 MPH (gusts up to 25 MPH)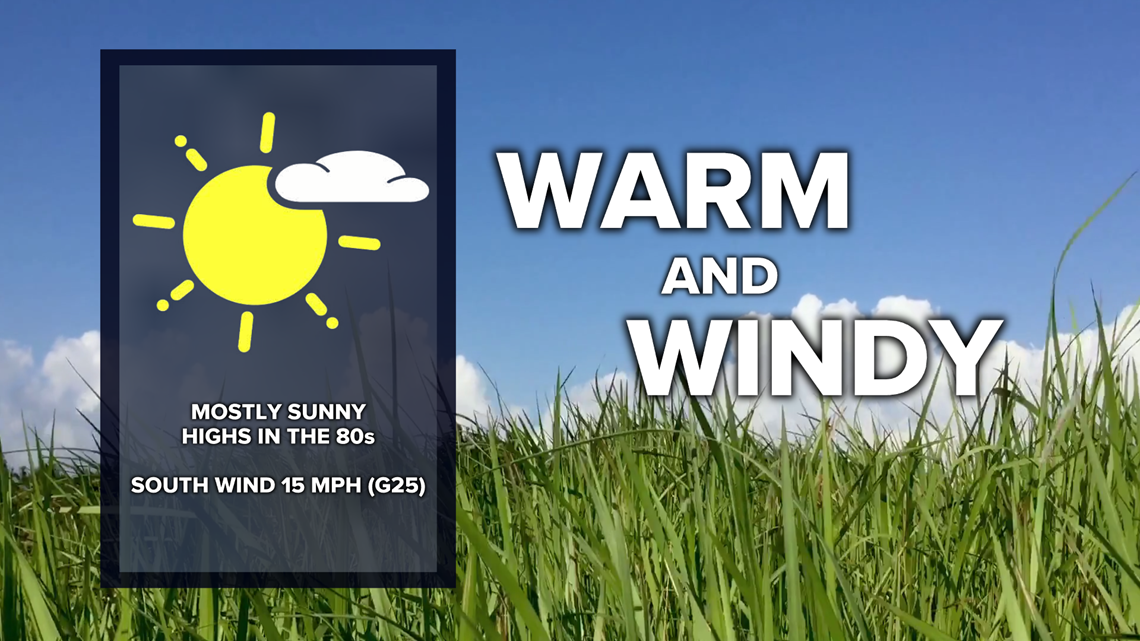 Most of the southern Plains and Ozarks will have above-average warmth this afternoon. Eventually cooler air towards our north will arrive Friday night, sparking a few storms. Most of the severe storms should stay north in Kansas and Missouri.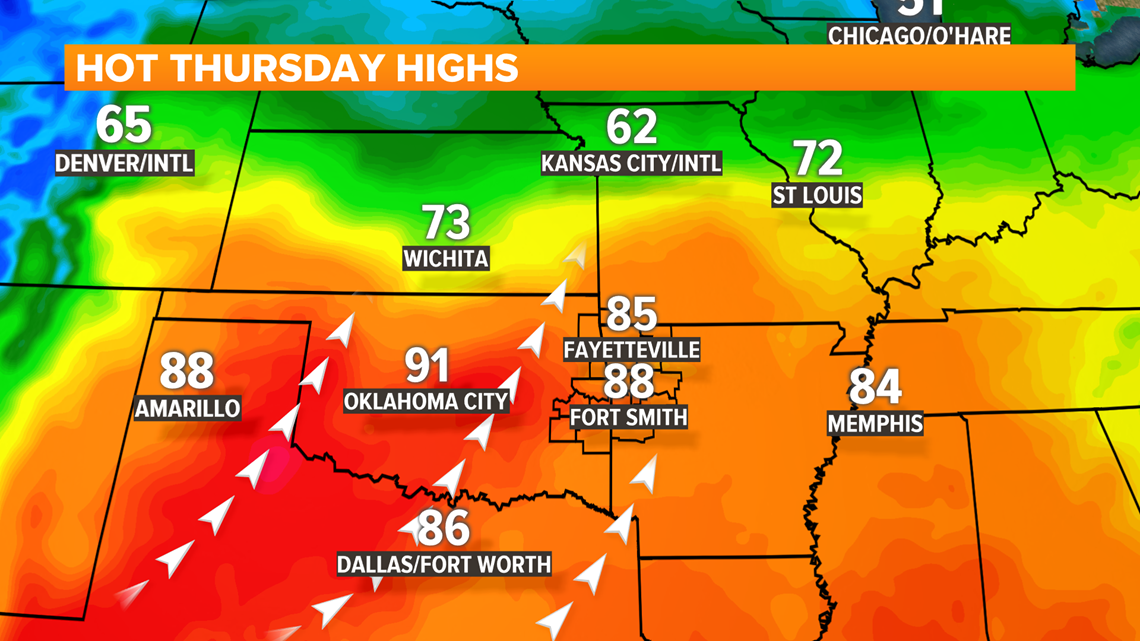 SEVERE ZONES - FRIDAY EVENING
Storms will move SW to NE with the strongest storms staying in Oklahoma and north into Kansas and Missouri.