ARKANSAS, USA — El Niño has finally arrived after a few years of La Niña in the equatorial Pacific and is quickly strengthening. Since 1950, Arkansas and Oklahoma has only had six summers with an emerging El Niño like this, registering a +0.5 to +1.0 in just three months. Most times those summers trended cooler and wetter.
Tap HERE to watch the full breakdown.
The National Oceanic and Atmospheric Administration (NOAA) officially declared an El Niño after sea surface temperatures in the Pacific reached 0.5 degrees Celsius above average for the previous month and with confidence that the warm temperatures would continue for the next few seasons.
But unless you are planning on taking a trip to the Galápagos Islands this summer, why does this matter? Well, warmer temperatures in the Pacific can actually lead to noticeable changes in summer weather patterns here in Arkansas and Oklahoma. Here's what to expect:
CURRENT STATUS: EL NIÑO ADVISORY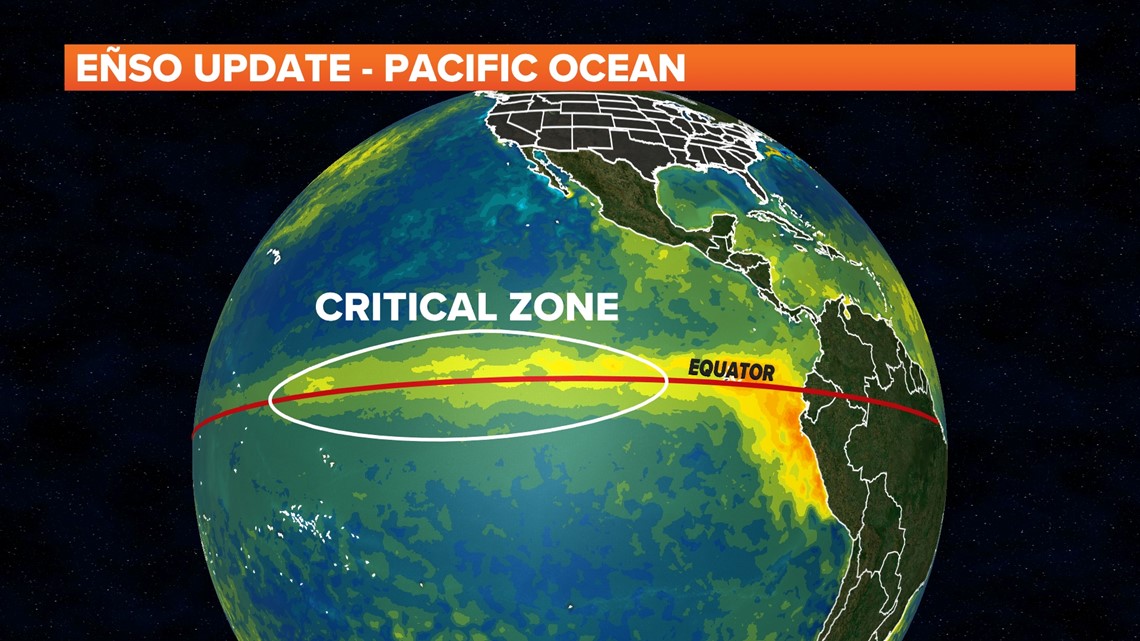 By the start of June, sea surfaces temperatures within a key zone across the Pacific hit 0.5 degrees Celsius. On top of that, a majority of long range models have El Niño conditions continuing through the summer.
Unlike an advisory in most weather situations, an El Niño advisory actually marks the official beginning of the phenomena. Forecasters at NOAA will monitor the situation that could last well into next year.
For here at home, we are worried about two things during the summer months: heat and rainfall. The past couple of summers have not been as friendly, with long-term droughts and heatwaves adding to our woes.
But past data of El Nino summers is in our favor for a cooler and wetter summer. Of the six summers we analyzed, 85 percent were either at or below average when it came to combined temperatures in June, July, and August.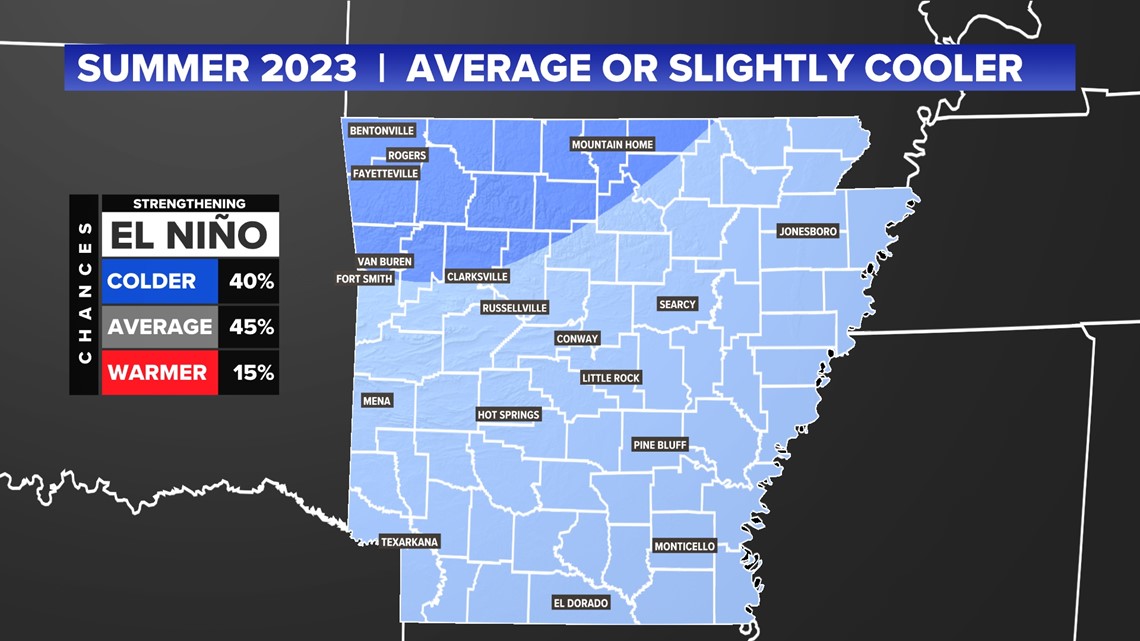 The rainfall data is good news as well. In our analysis, we found that Northwest Arkansas and the River Valley tend to have wetter than average to normal summers during an intensifying El Niño, especially to the north.