Happy Easter! Most folks will end Sunday with a few light rain showers and drizzle. Temperatures in Benton County, however, may reach freezing close to sunset, which means there may be a little freezing drizzle.
WINTER WEATHER ADVISORY FOR BENTON COUNTY until 10AM Monday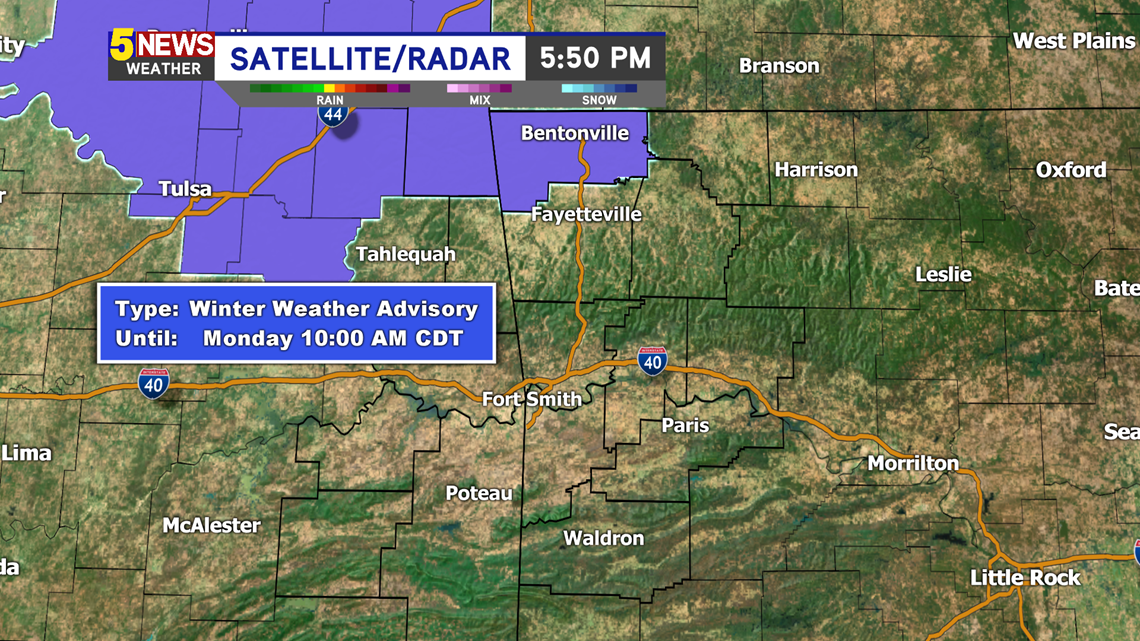 5-7PM:  There may be some freezing drizzle mixed in but the heaviest and substantial FZDZ will stay north in Missouri.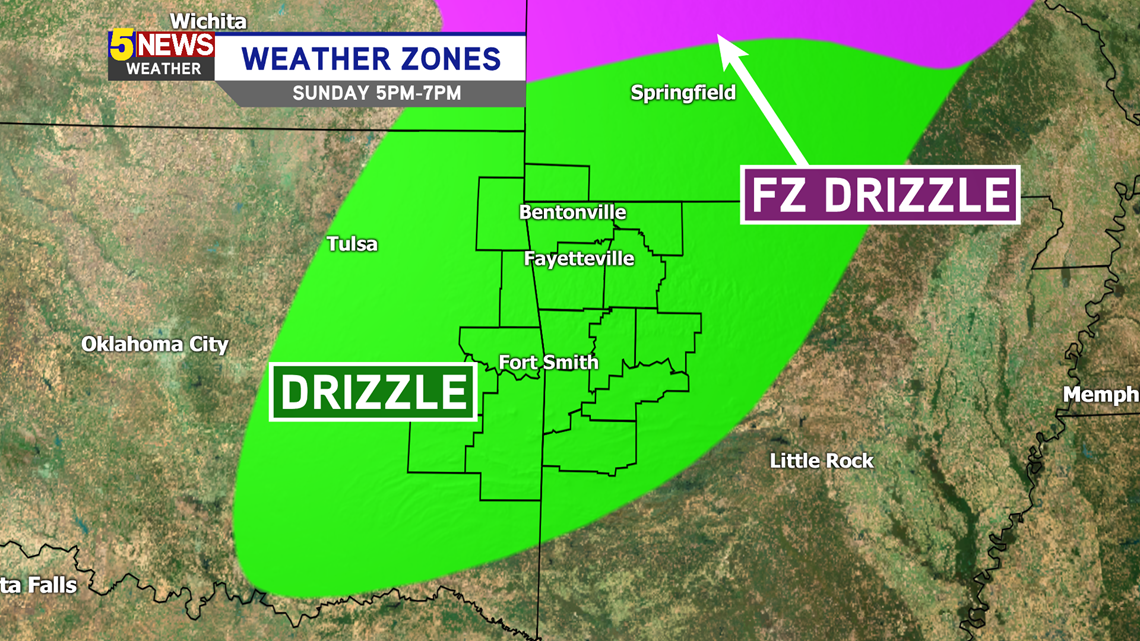 7PM-9PM:  Chance for light freezing drizzle in Benton County. Otherwise a cold mist for everyone else in Northwest Arkansas and the River Valley.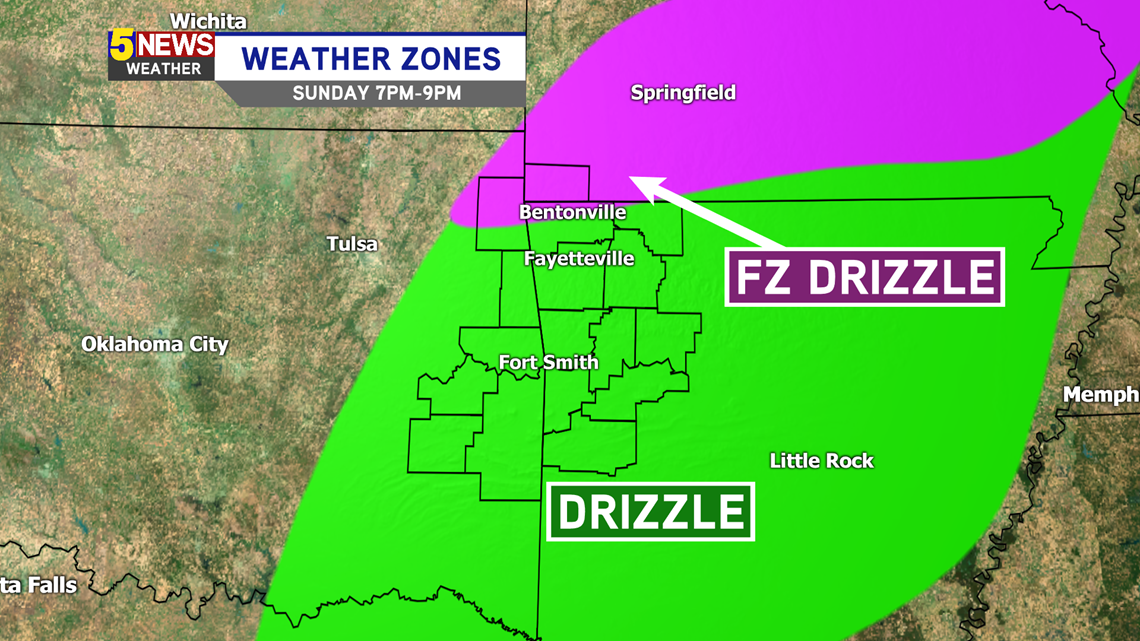 9PM-Midnight:  Light drizzle and freezing drizzle expected but mist should be leaving the area as drier air moves in temporarily overnight.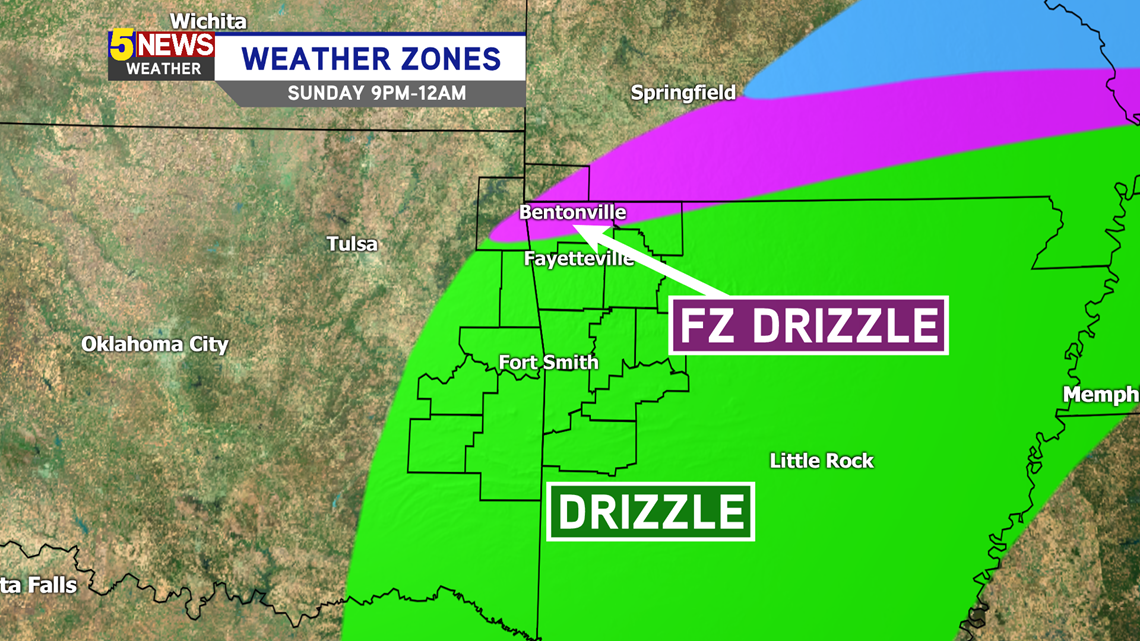 Accumulations should be slim-to-none. Watch out mainly on bridges and overpasses.