CORPUS CHRISTI, Texas — FLOOD WARNINGS are in place for the Nueces River in Live Oak County as run-off from rains early in the week makes it into the Nueces river. People with interests near the river should prepare for major flooding this weekend.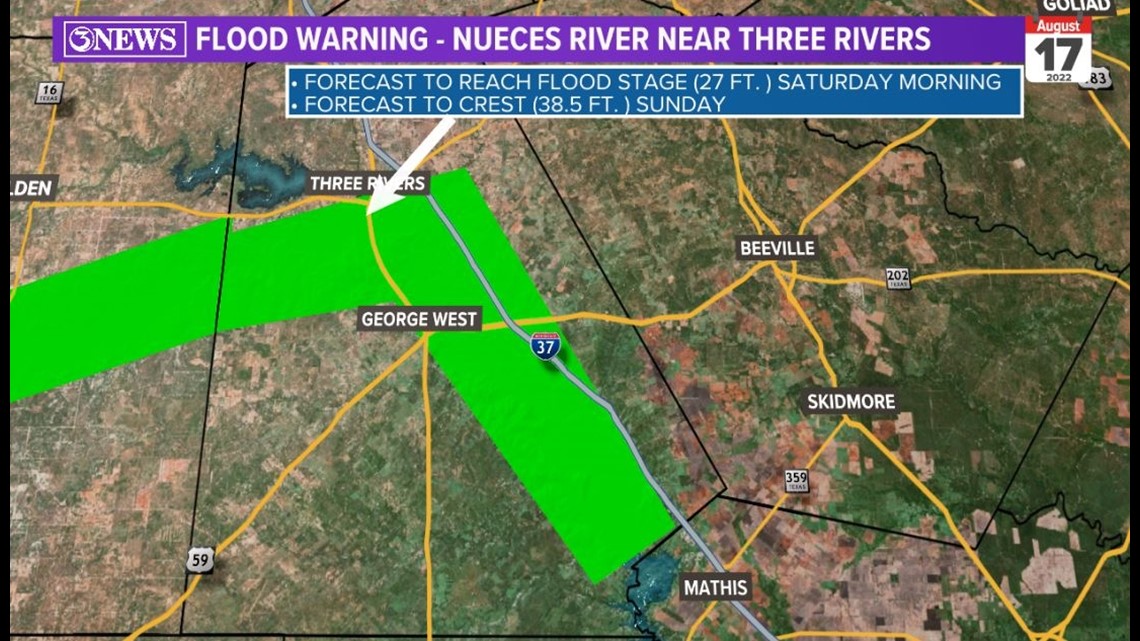 The Nueces River near Three Rivers is forecast to reach flood stage (27ft) by Saturday morning and crest on Sunday at 38.5 ft. Water will then flow in to Lake Corpus Christi which should raise the reservoir.
WEDNESDAY NIGHT: Overnight lows in the middle to upper 70s under partly cloudy skies. Light southerly breeze under 10 mph may allow for some patchy fog to develop overnight.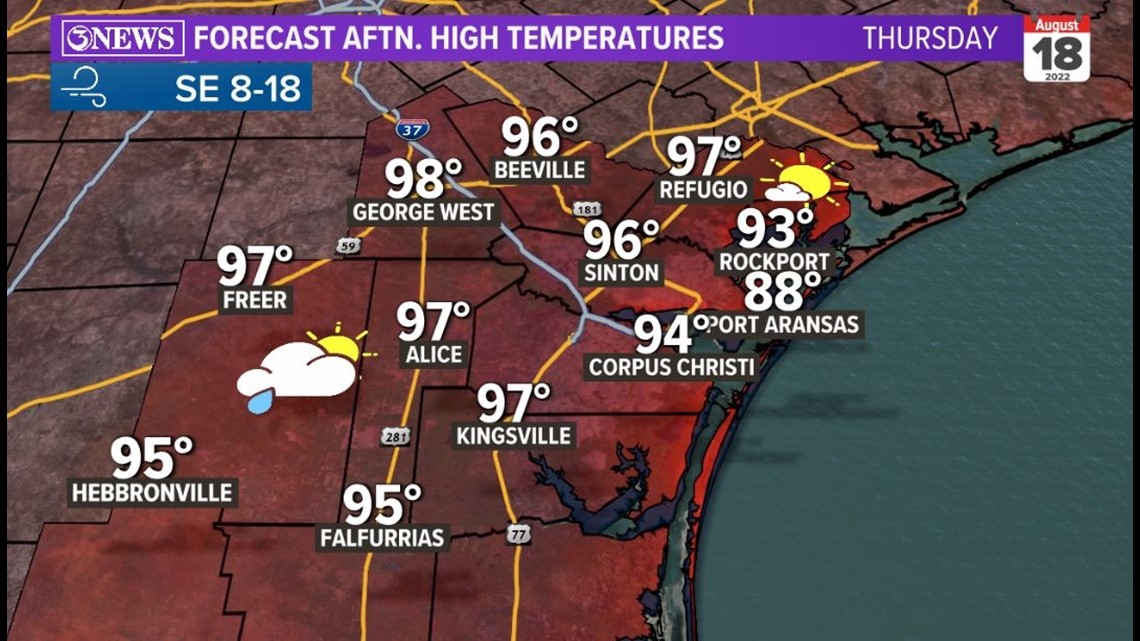 THURSDAY: Isolated showers or storms possible on the sea-breeze front; otherwise, partly cloudy skies. High temperatures top out in the middle 90s with heat index values near 105.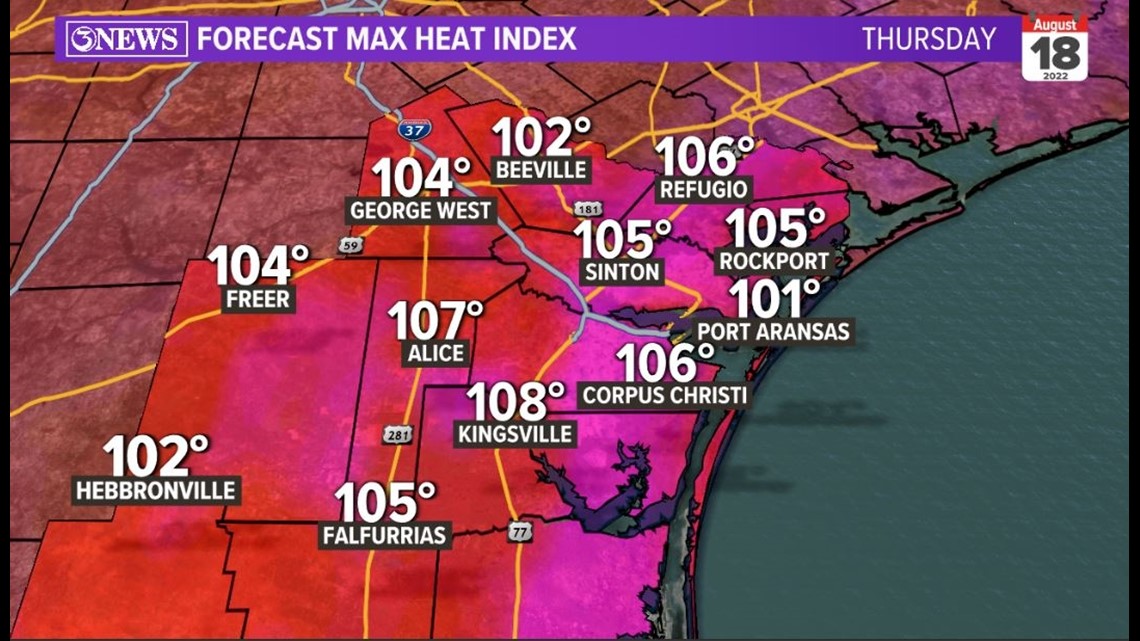 A cold front stalling near the I-10 Corridor may send a few showers or storms into the Coastal Bend Thursday night, but they'll be weakening and I'm not sure they make it this far south. Just something to make note of.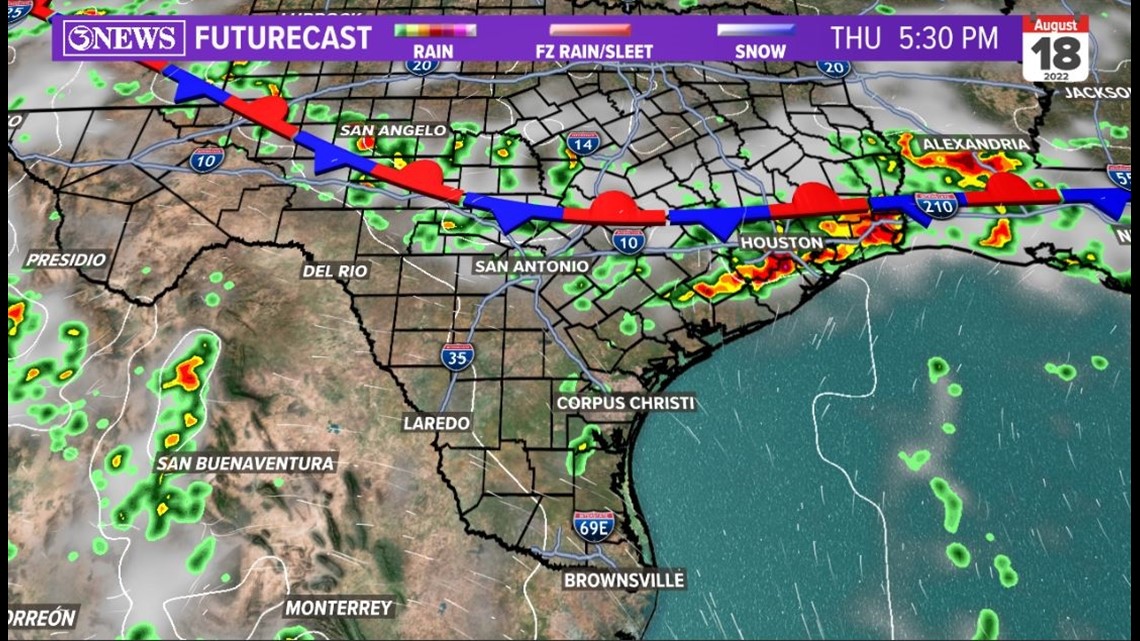 LOOKING AHEAD: Isolated showers remain possible on Friday. Rain chances trend up for the weekend with a tropical disturbance moving in to Northern Mexico, south of Texas. While this feature is not a threat, it will send increased moisture into the Coastal Bend around the northern side of the disturbance.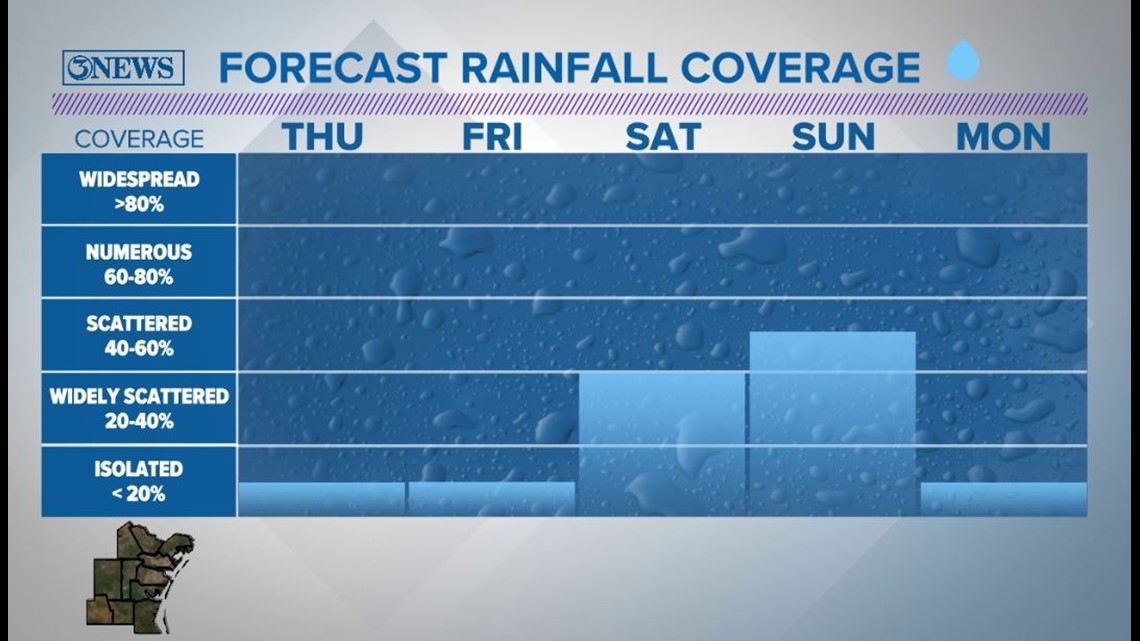 Isolated to scattered showers or storms will be possible Saturday and Sunday with slightly better chances for rain south of the HWY 44 Corridor. Rainfall totals don't look terribly impressive, but some locations could exceed an inch under heavier showers or storms.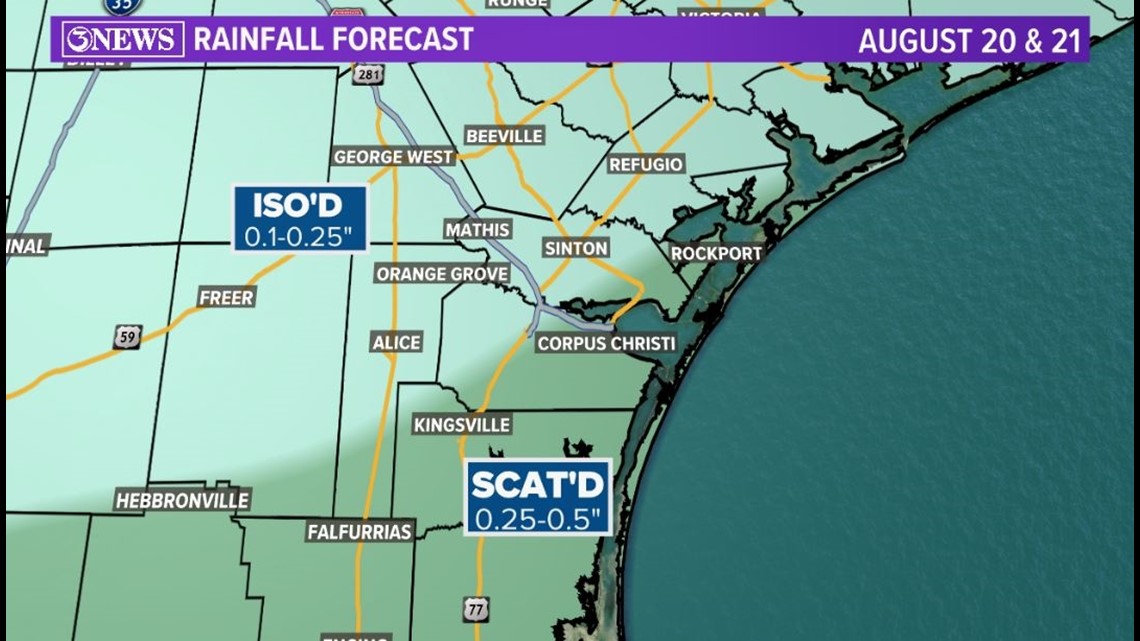 Things quiet down on Monday and Tuesday before additional rain chances arrive by the middle of next week.
TROPICS: Tropical wave in the Caribbean (the disturbance that'll give us the rain chances mentioned above) has a 30% chance to develop on Friday or Saturday, before moving into Northern Mexico Saturday night.