A weak cold front will be moving through Saturday night and Sunday morning. This will help drop temperatures for the next few days, but we should remain dry as it pushes through.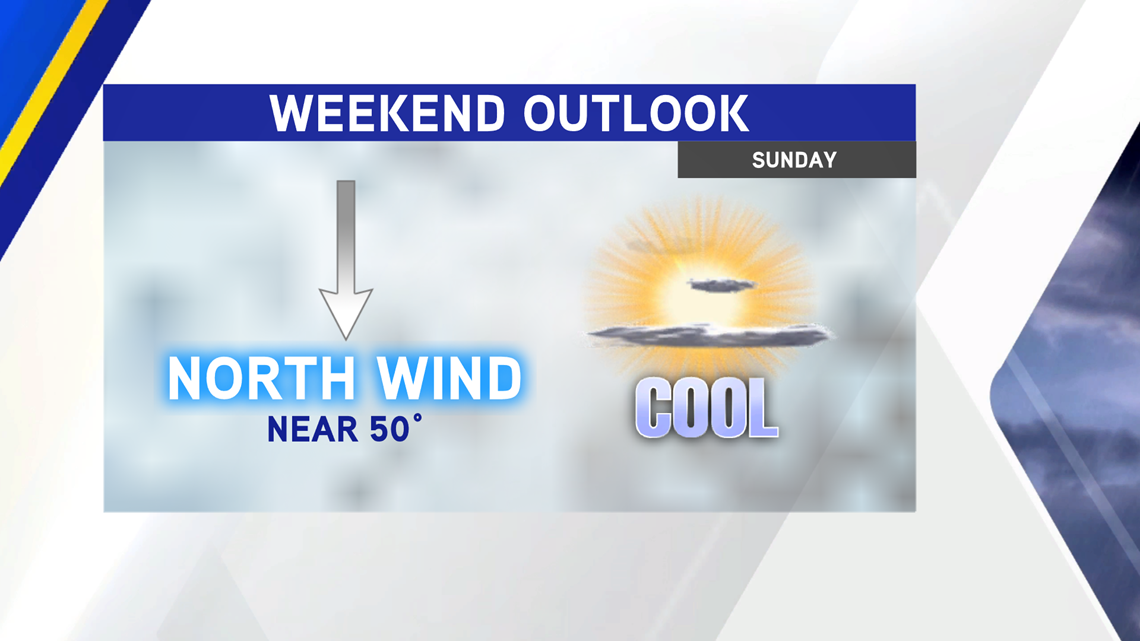 Sunday's highs will be around the 50-degree mark.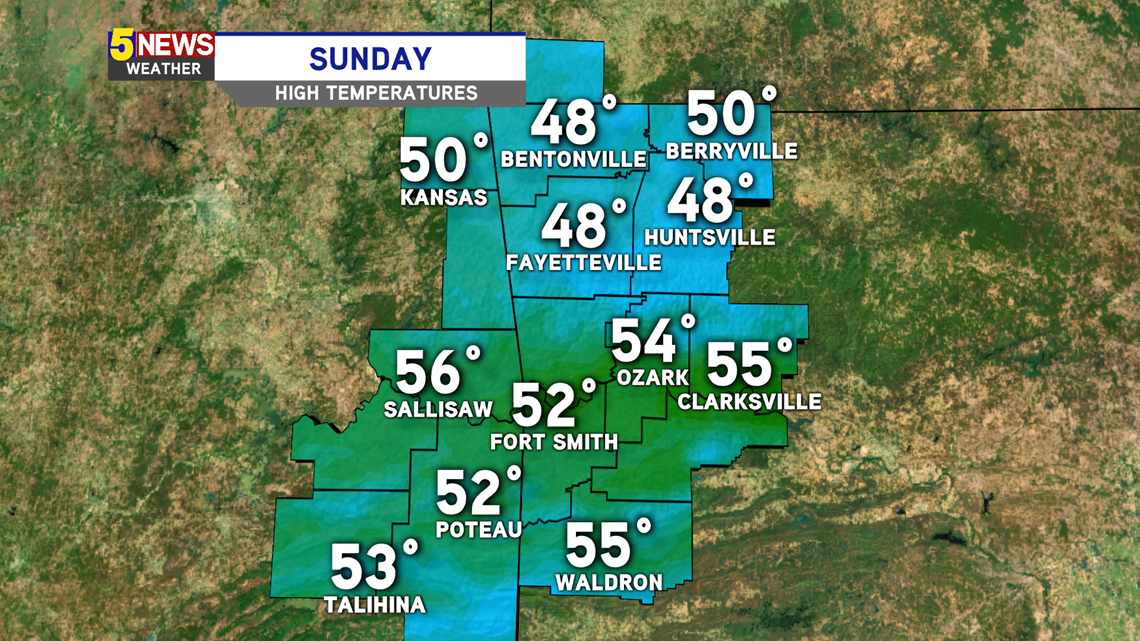 Our cold front will swing through the early morning hours on Sunday, bringing a north wind between 5-10MPH throughout the weekend.