A cold front is heading in tonight which will cool us down the next couple of days. Until then, Thursday will run a bit warmer in the 50s with plenty of clouds and a stray shower. Better light rain chances arrive as the cold front swings through Thursday night with drier conditions Friday and the weekend.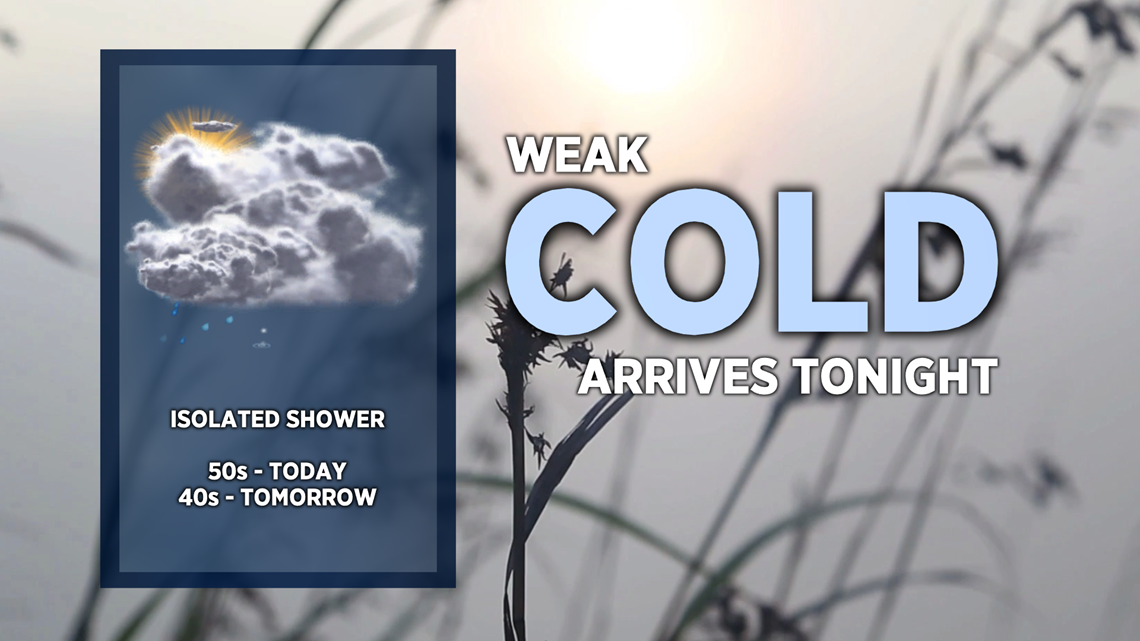 VIDEO FORECAST
WARMER THURSDAY - SOUTH WIND
We'll stay about 10-15 degrees above normal Thursday with highs well into the 50s. A few of us may reach the low 60s this afternoon.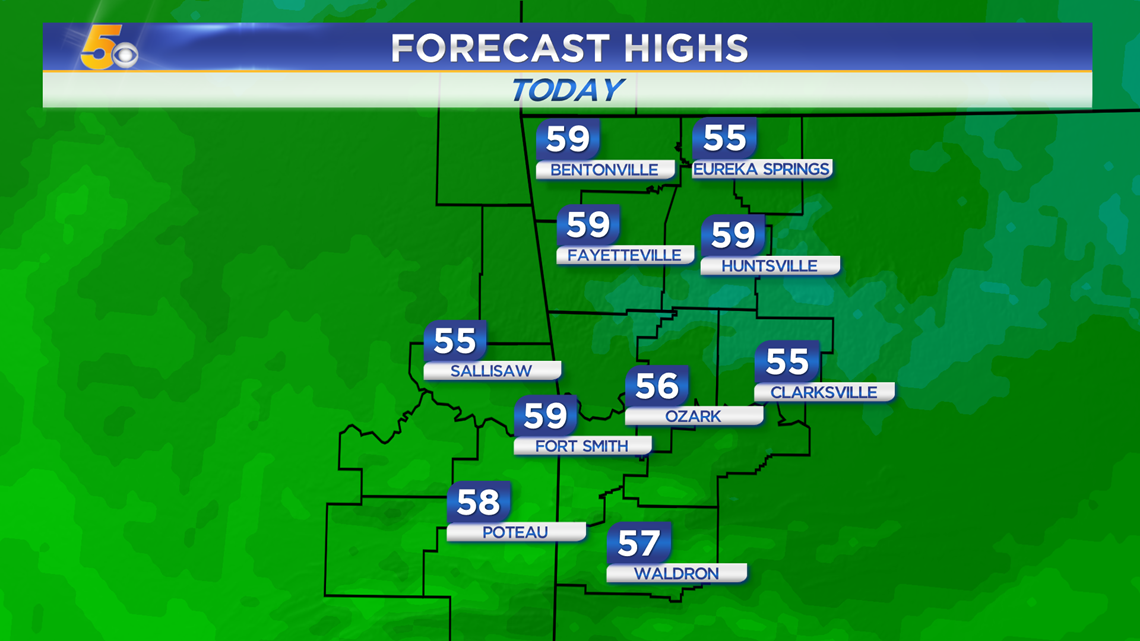 FUTURECAST - THURSDAY MIDDAY
A stray shower is possible throughout the day, especially in the River Valley.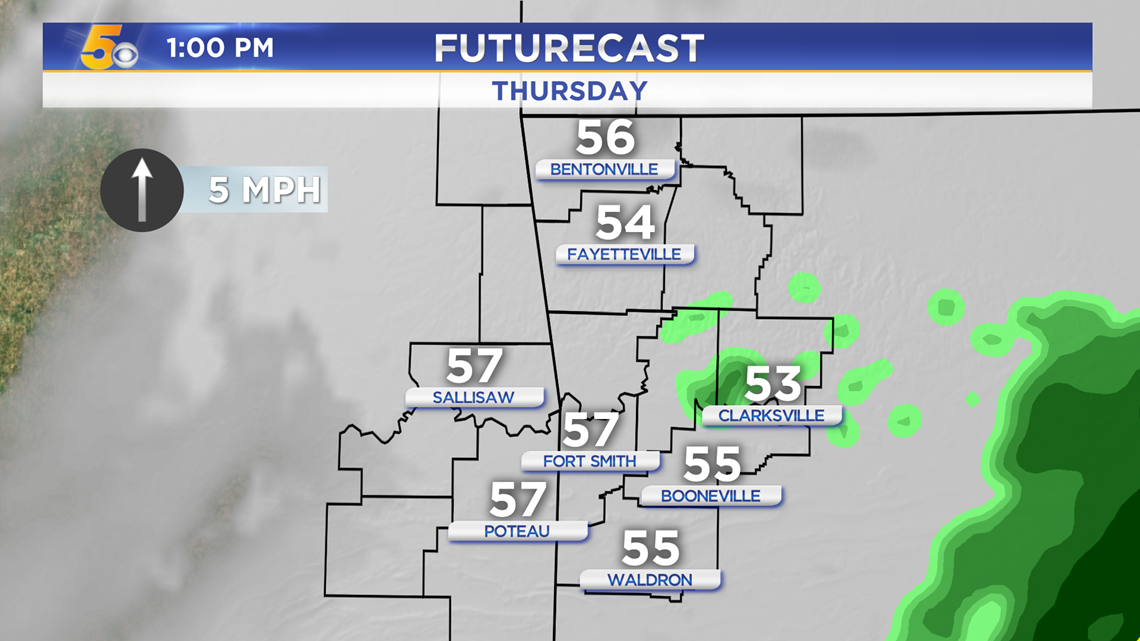 FUTURECAST - THURSDAY NIGHT
Scattered light rain showers will be likely area-wide as a weak front rolls through.