Today's highs will only reach the 40s in Northwest Arkansas and the 50s in the River Valley. That makes this Easter Sunday the coldest Easter since 2007.
Expect an occasional shower for your Easter Sunday. There is a chance between 7-10PM where some freezing drizzle could be possible in parts of Benton and Carroll counties as temperatures drop close to freezing. Overnight, it looks like a lot of the moisture will head on out, which will then cut off wintry weather chances.
By supper, temperatures in Northwest Arkansas will be in the 30s.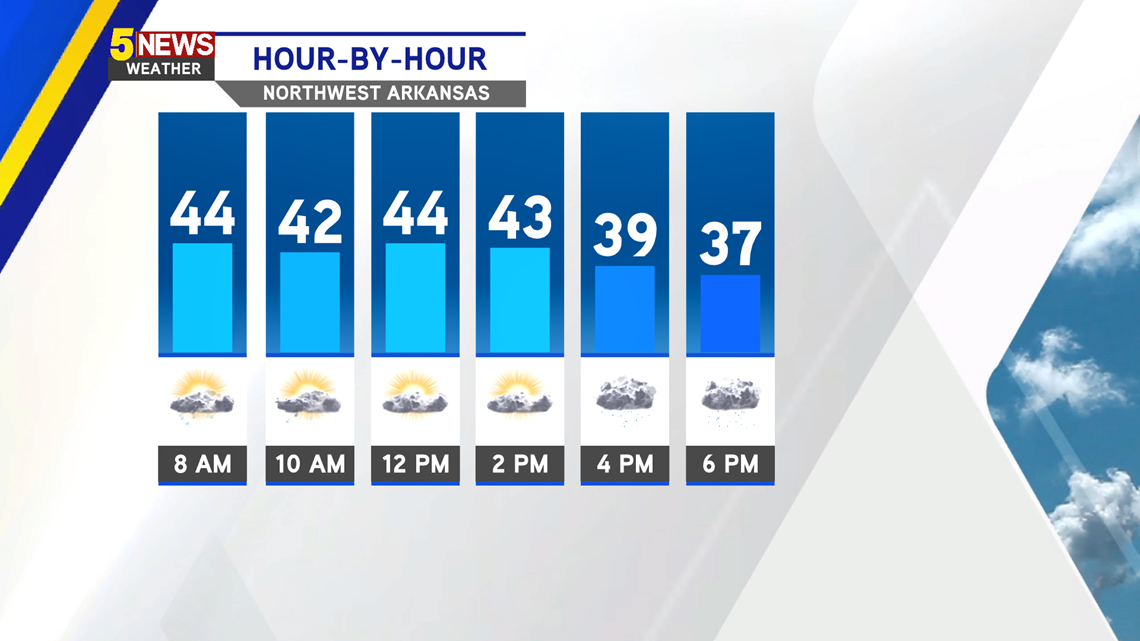 In the evening, temperatures in the River Valley will be in the 40s.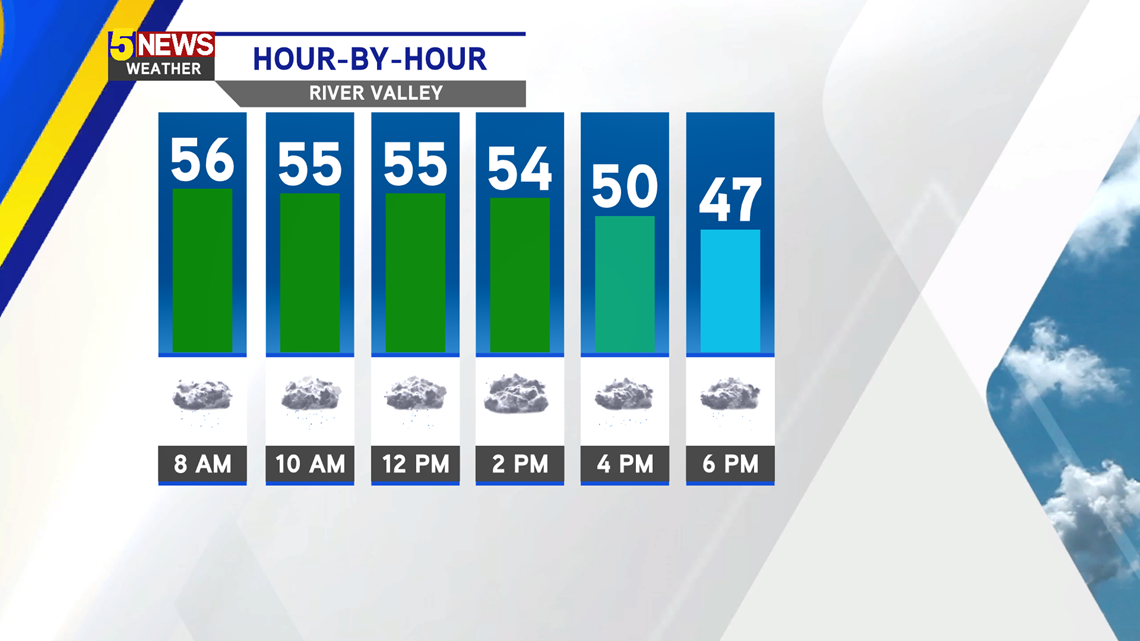 Light, scattered showers possible midday.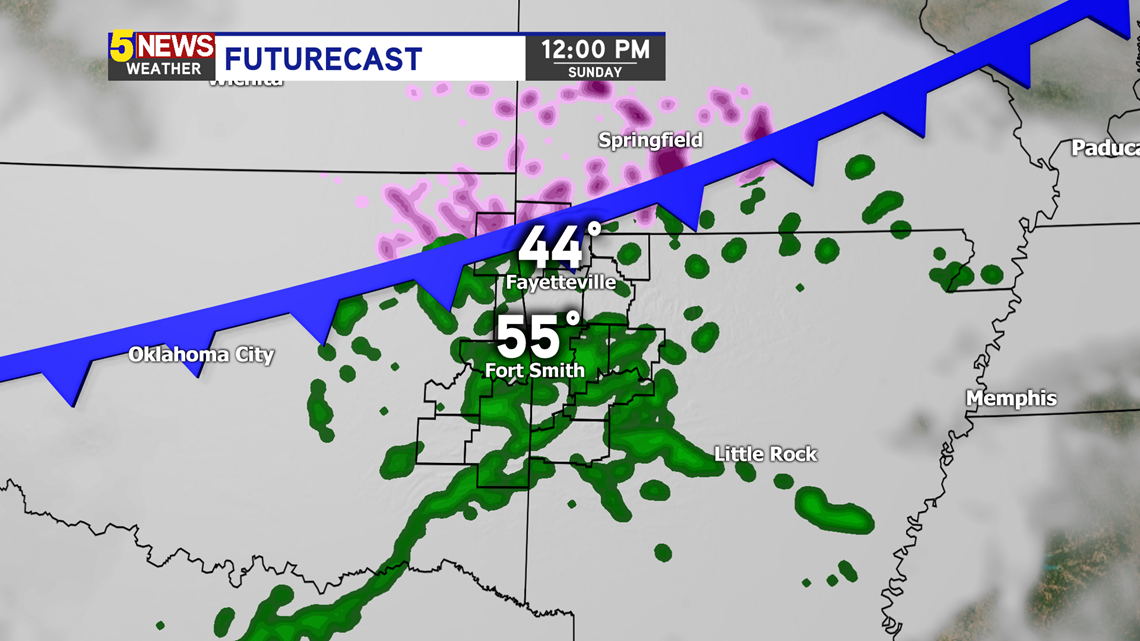 Slight freezing drizzle is not out of question for Benton and Carroll counties close to sunset. Don't expect much in terms of accumulation thanks to warm roadways. However, overpasses and bridges are still a concern.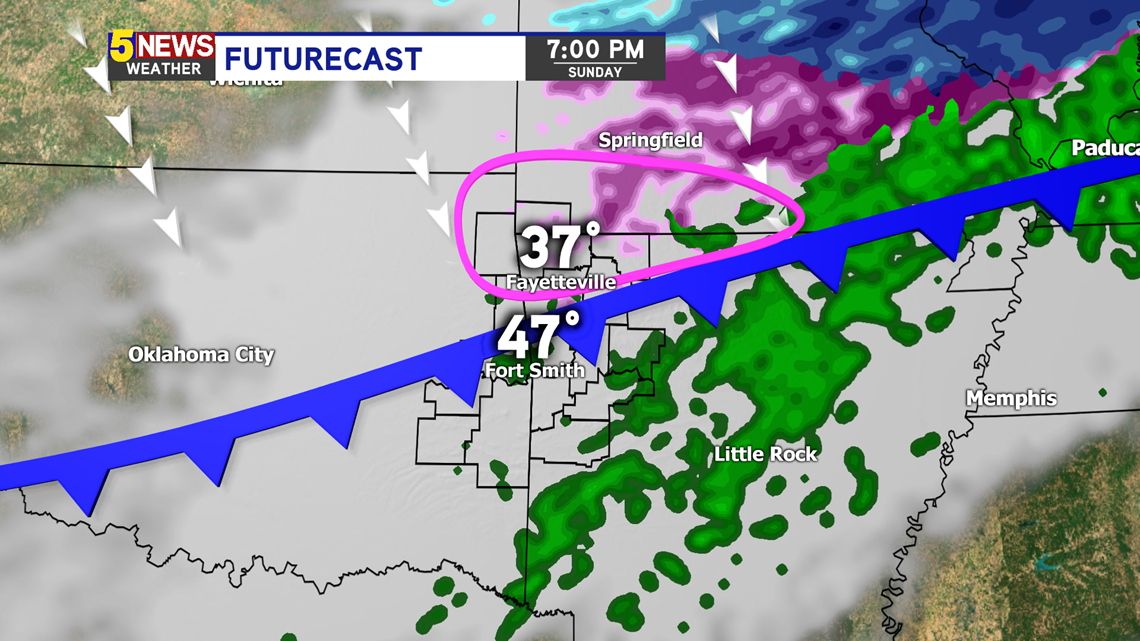 Small rain chances will last most of the day.