Temperatures this afternoon are running around 10º cooler than this time yesterday.

These were our morning lows on Thursday. A few valley locations probably came close to freeze.
On Friday, we'll see a similar scenario play out...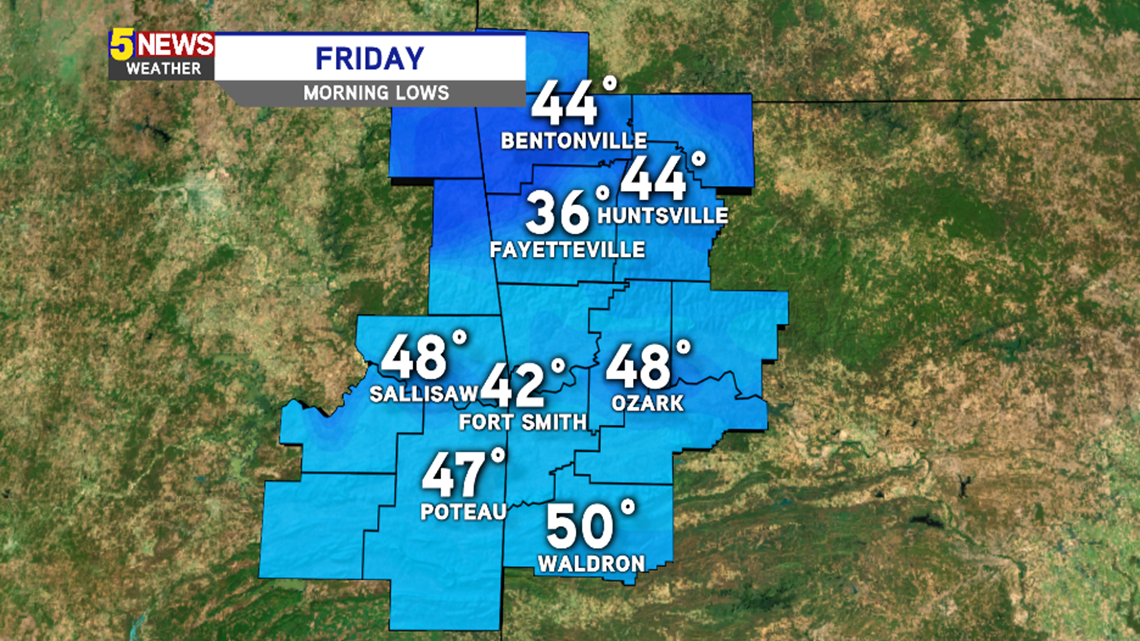 These are forecast lows for Friday morning. While most locations will be above freezing a few spots across the Ozarks may see a brief frost.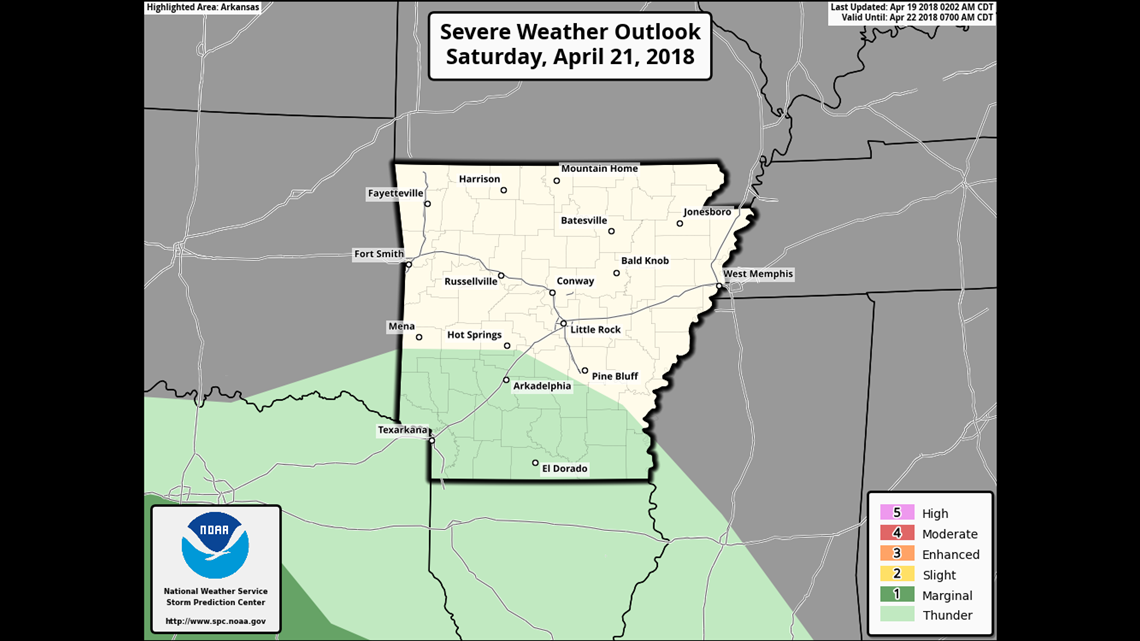 There severe weather risk on Saturday should remain well south of our area and confined to central and south Texas.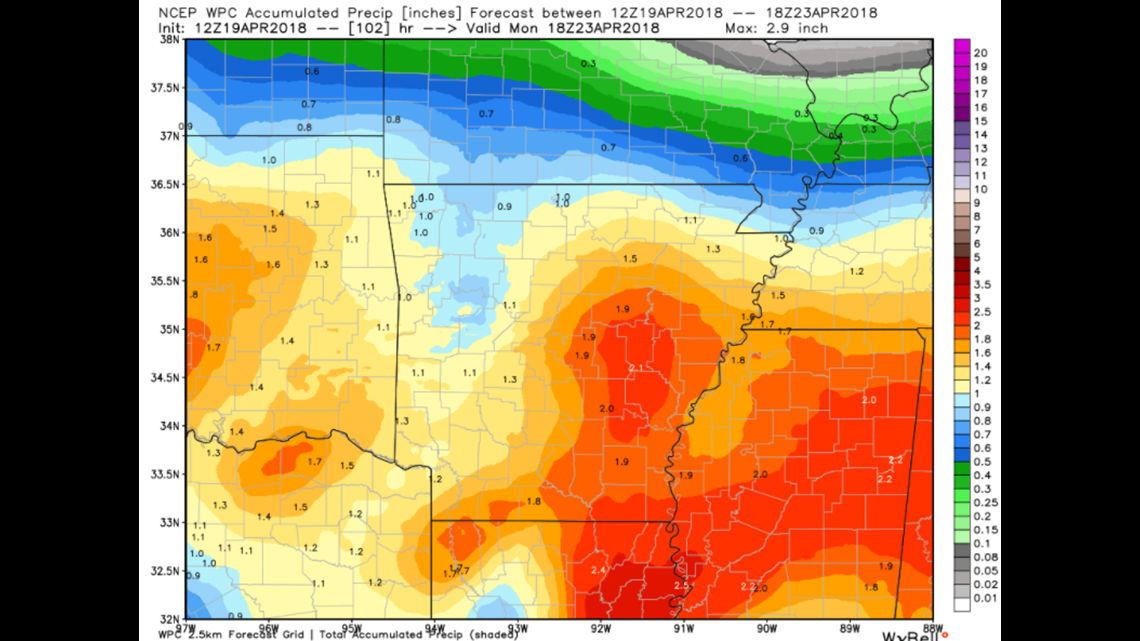 Rain data suggests local totals will be in the 1" range across our area.
No big severe weather events for at least a week or so, there's a hint of something out there towards the end of the month. We'll see how it plays out.