ARKANSAS, USA — Fall is about to arrive, and so is the cooler air... Two cold fronts are heading south to Arkansas and Oklahoma. The first one arriving Thursday (gradually), and the second one arriving Sunday.
To see exactly where the cold front is, tap HERE.
Fall officially begins at 8:04 PM Thursday, September 22nd.
North winds will start to blow into NW Arkansas Thursday morning. The north winds will not arrive in the River Valley until the late afternoon.
After record-breaking heat, the cool-down is a welcome change in the forecast across the south. Fayetteville hit a new high record of 96 on Wednesday (previous record of 94 degrees). Fort Smith hit a new high record of 102 on Wednesday (previous record of 98 degrees). The records were both previously from 1955.

NW Arkansas will start to get the cooler air around sunrise Thursday. As clouds develop with an isolated shower, temperatures may only reach the mid and upper 70s. More sunshine should return in the evening. With lower humidity, it will feel much colder around sunset.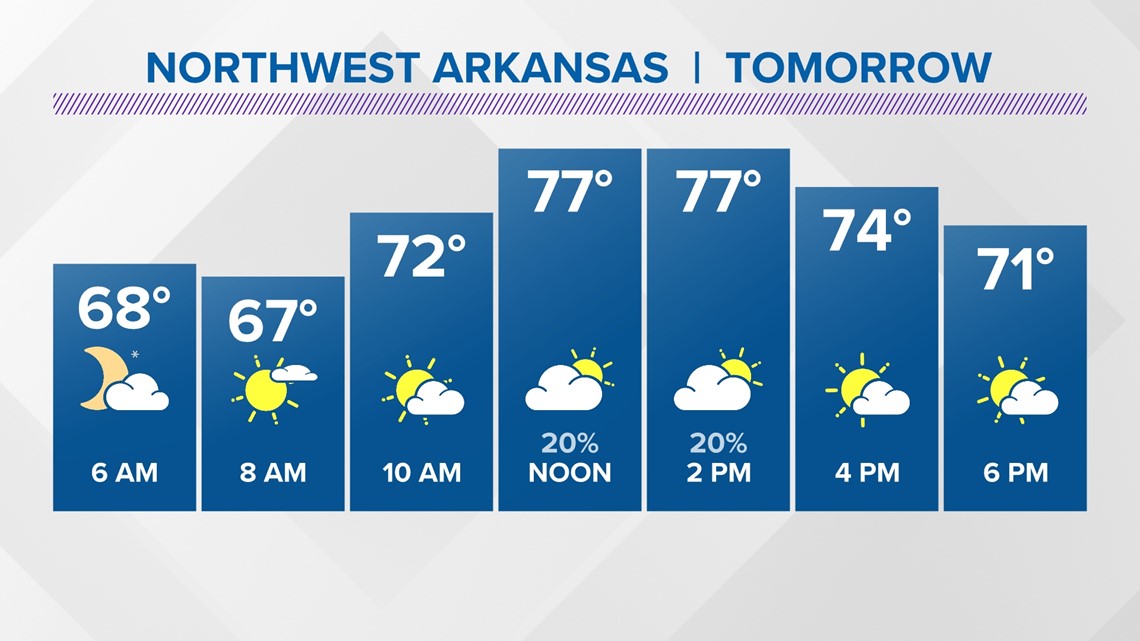 The River Valley will still get warm Thursday, but at least we will stay away from the 100s. Once we reach the low 90s, north winds will start to move in with a few more clouds. With peak sunshine, temperatures will equalize and stay in the low 90s. Later in the evening, temperatures will drop quickly.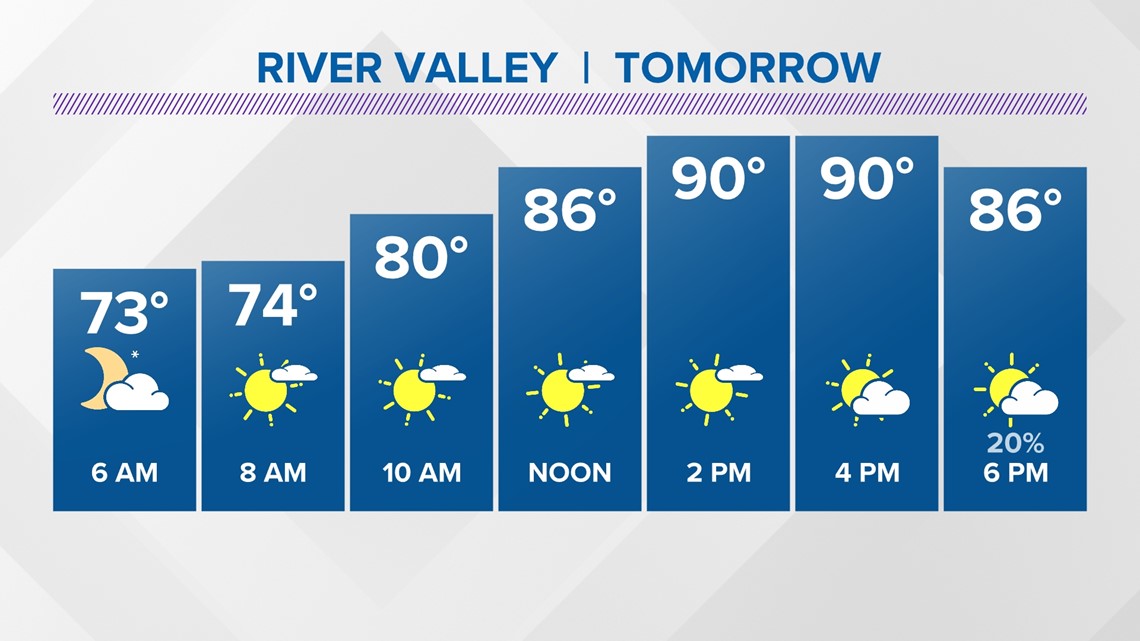 As the front pushes south, there will be a chance for a stray shower developing. Not everyone will get rain. The best chance for rain will be farther north in Missouri.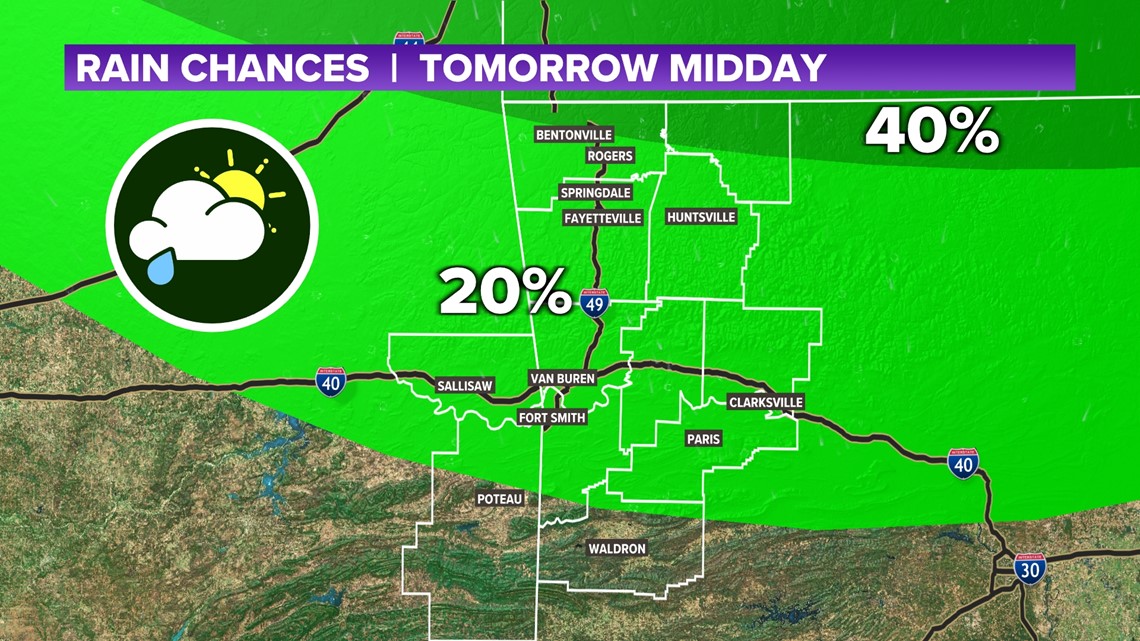 Not only will temperatures drop, but the humidity will plummet. It will feel a lot cooler, especially at night.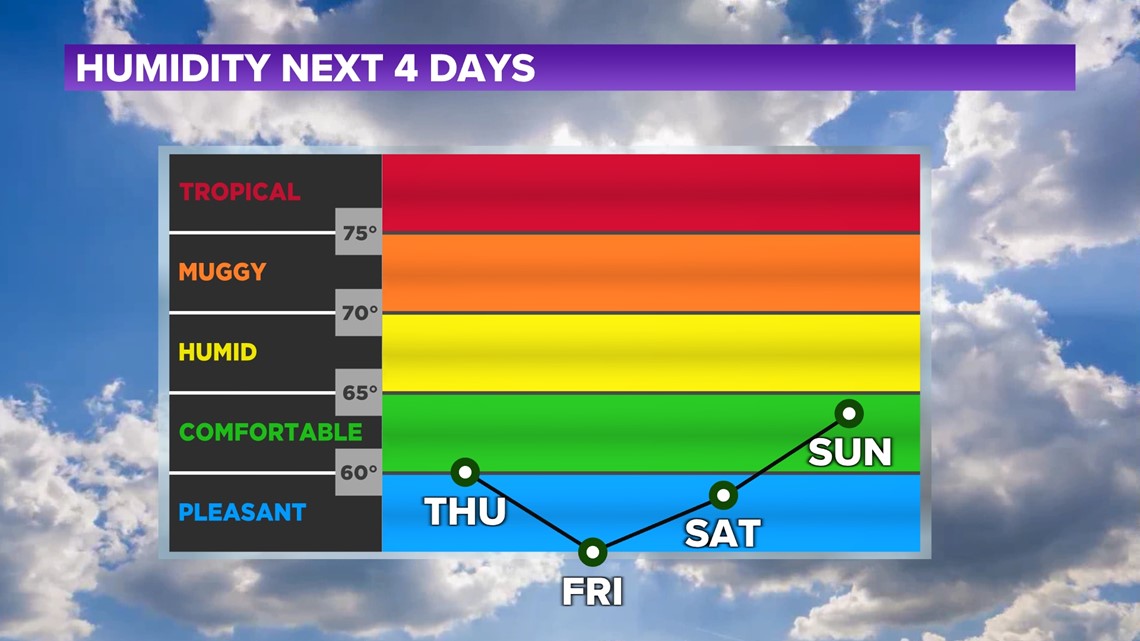 A reinforcing shot of cool air will arrive Sunday. That front will bring all of Arkansas and Oklahoma to the 70s/80s with mornings in the 40s/50s for several days in a row.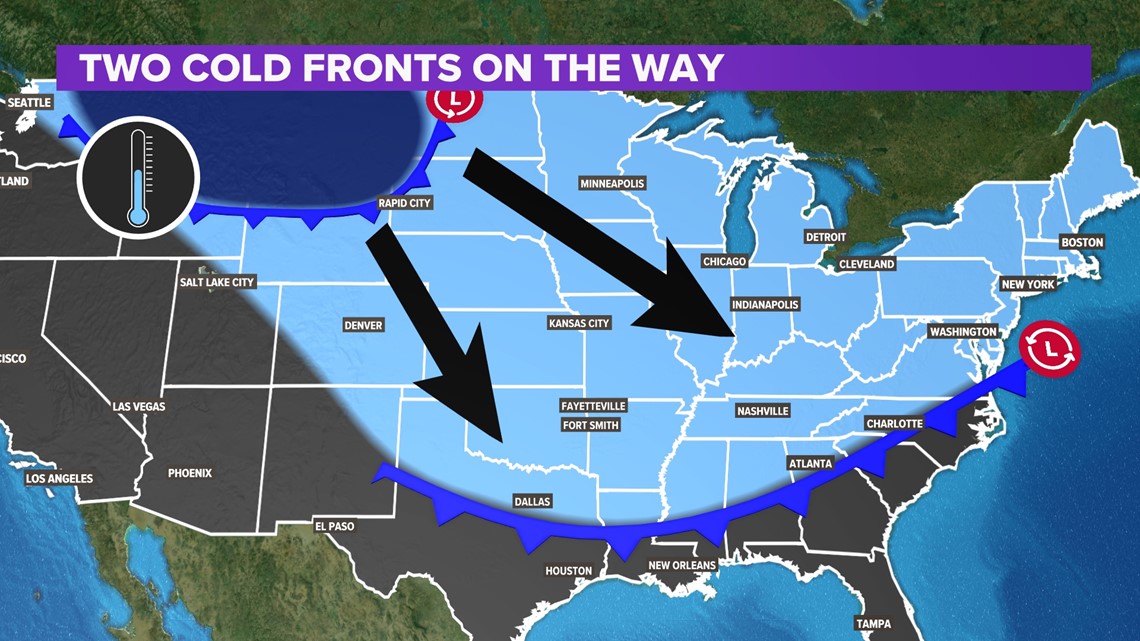 Drought conditions have left dusty conditions across Arkansas and Oklahoma. A dust devil picked up dirt at a construction site off Chad Colley Blvd in Chaffee Crossing. The video is below: