It's November and that means cooler temperatures and the possibility of wintry weather. It's hard to think about after eight straight days with high temperatures above 70 degrees. But on this day last year we saw our first measurable snowfall of the year in Fayetteville.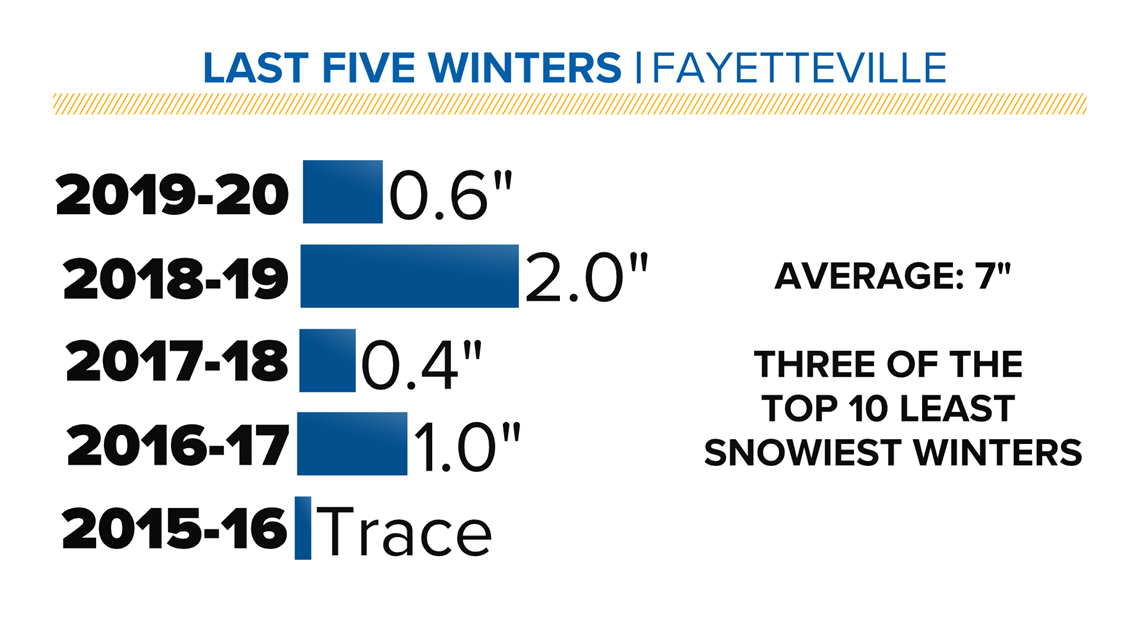 Even with some snow falling in November, last winter continued the trend of winters with below-average snowfall. Fayetteville averages 7" of snow per winter season but the past five years haven't even come close. With three of those years falling in the top ten least snowiest winters on record.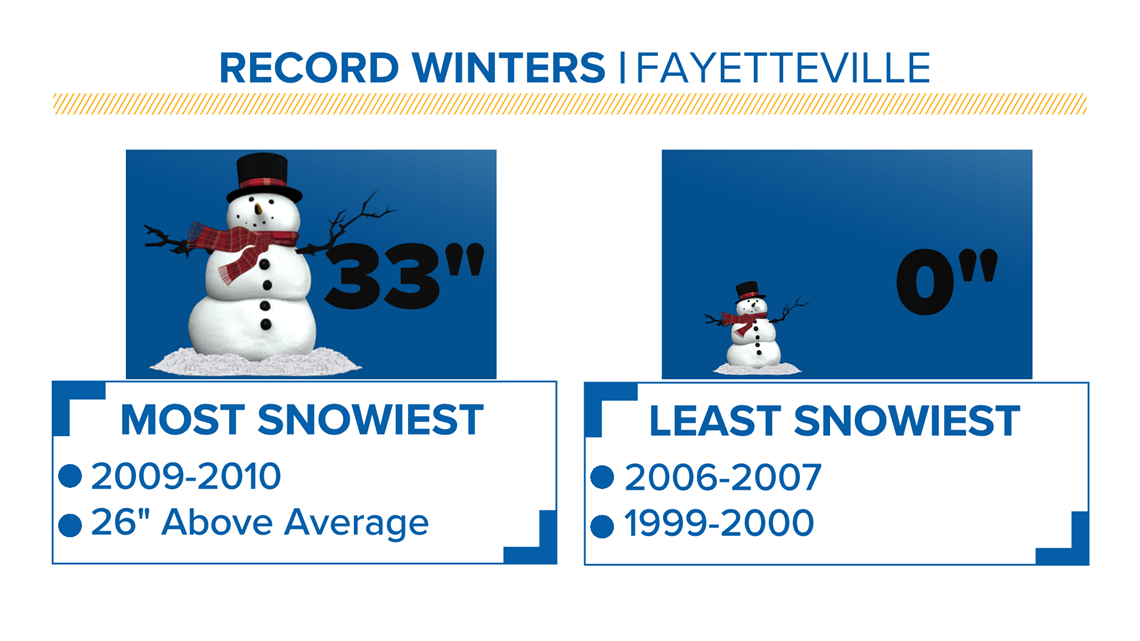 Only two winters have gone by without seeing at least a trace of snow including the winters of 1999-00 and 2006-07. Some might still remember the winter of 2009-10 when Fayetteville saw record-breaking snowfall with 6" in December, 7" in January, 8" in February and a massive 12" in March!

Will this winter be snowy? That's the million-dollar question. Right now the odds aren't in our favor as the weather pattern is favoring a warmer than average winter. But it only takes one or two systems to have enough cold air and moisture to work with to make it a memorable winter. Stay with 5NEWS for all your wintry weather updates.