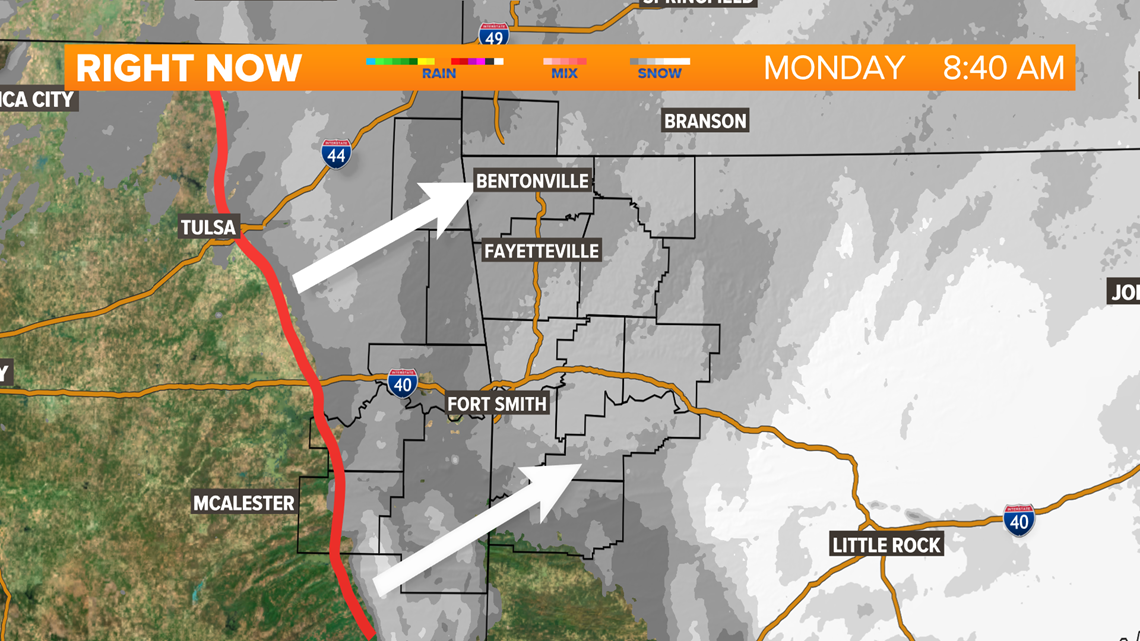 ARKANSAS, USA — The last push of snow is starting to moving out of the area this morning. Moderate to heavy snow will come to an end from southwest to northeast. Expect the snow to end for everyone by late this morning into the early afternoon hours today.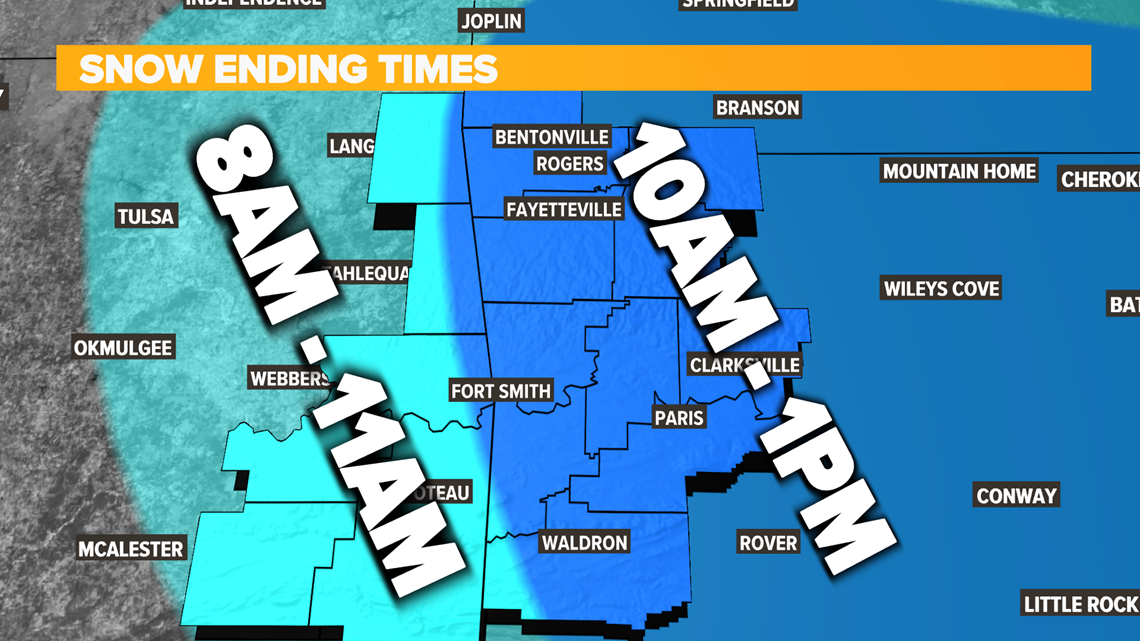 Roadways all across NW Arkansas are snow-covered and are mainly down to one lane. Roads will start to improve this afternoon, but will still be slippery and snow-covered in many locations.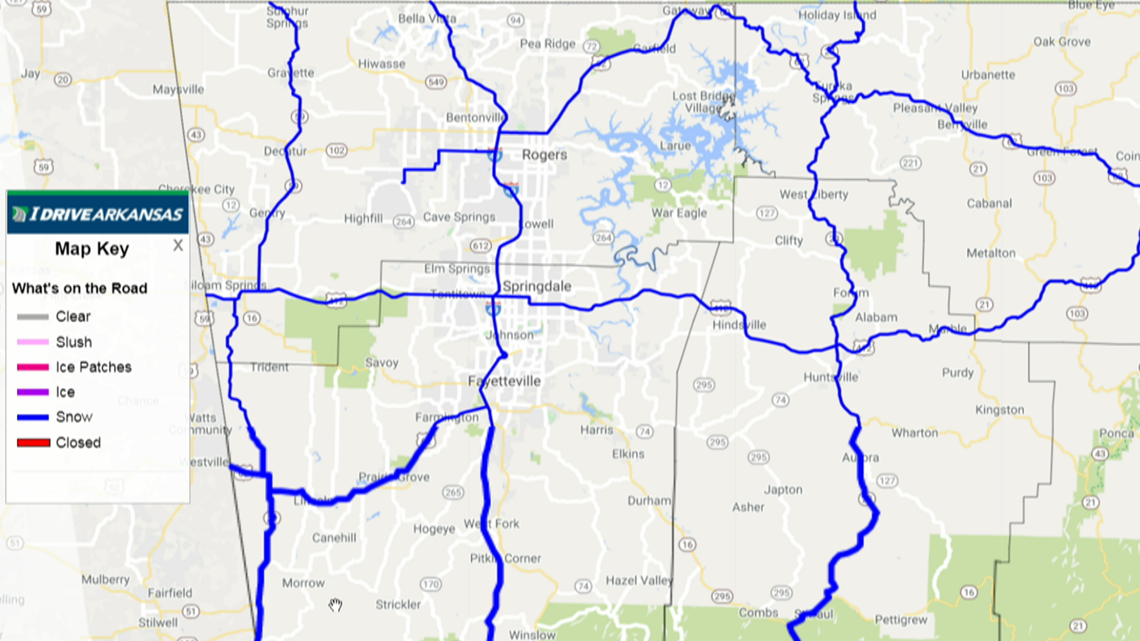 The River Valley is also seeing widespread snow-covered roads. It will take some time for road crews to clear the roads due to the blowing snow. Also salt on the roads is not as effective with temperatures this cold.