Before we know it, Arkansas and Oklahoma will turn all shades of red, orange, and yellow as our days shorten and temperatures cool down.  However when can we expect to see some of the first decent signs of autumn?
THESE MAPS ARE NOT SHOWING PEAK TIMES FOR FALL LEAVES.
*Estimating when some colors will start to change. Future weather conditions will play a large role in color timing.*
For Arkansas, most first signs of fall will not happen until October. However in some of the higher elevations of the Ozark National Forest, some leaves may change a bit earlier.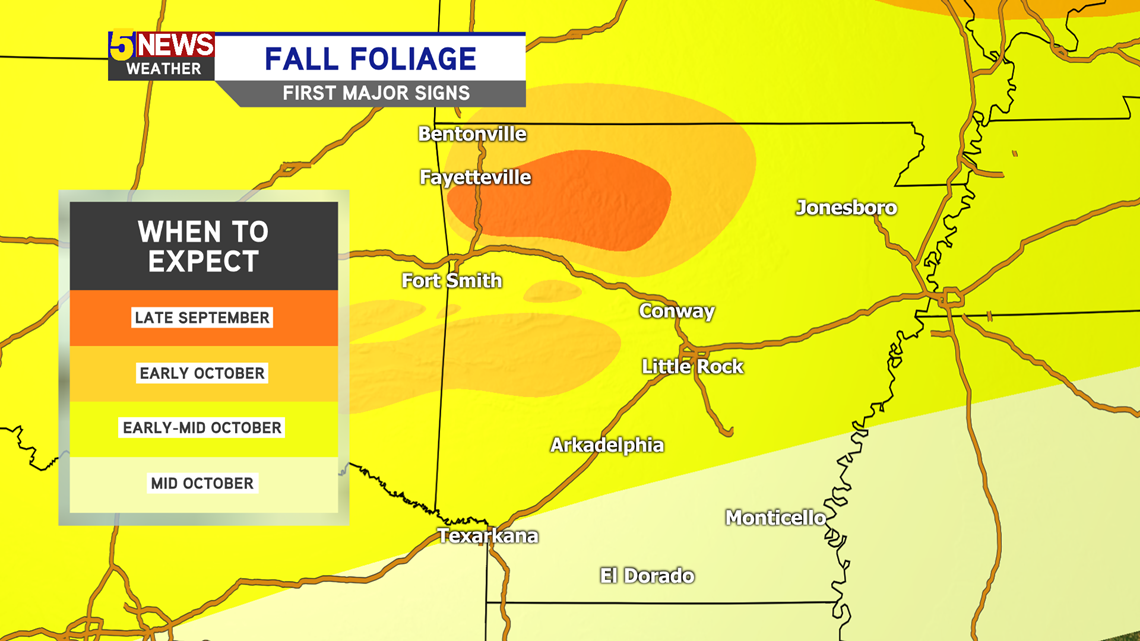 Most leaves in Oklahoma should not show first signs of fall until October.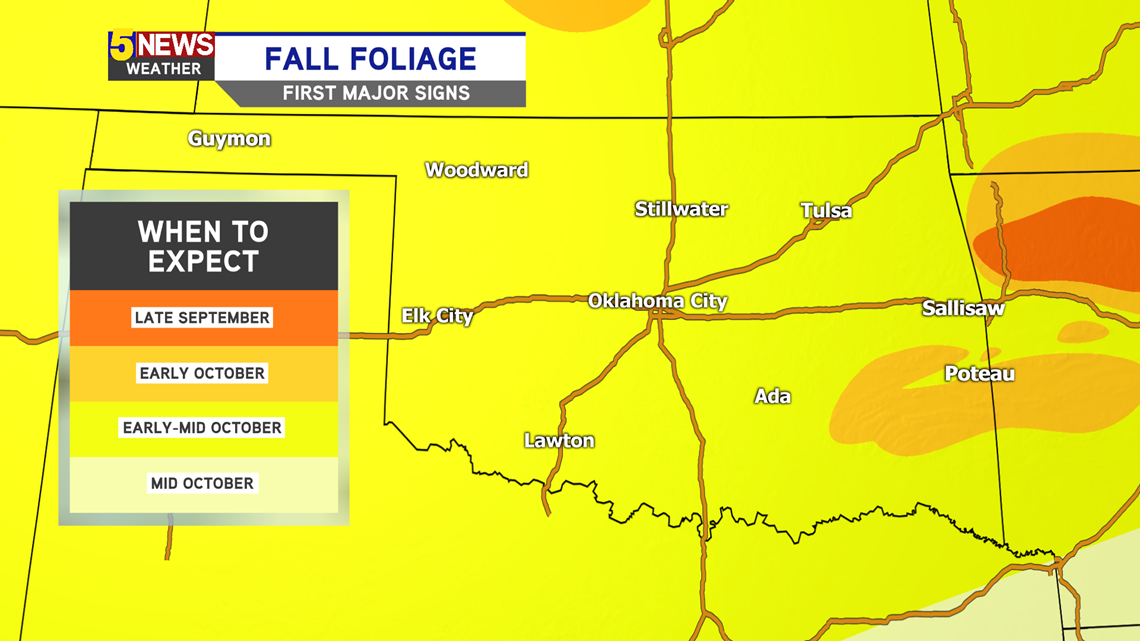 Western Arkansas and Eastern Oklahoma