ARKANSAS, USA — Ready for some winter weather folklore? We've been doing these for centuries...
As winter gets closer, temperatures get colder, and northerly winds pick up, you have to wonder how this upcoming winter will turn out. In our Arctic Arkansas series, were highlighting what to expect this winter.
Modern meteorology has only been around since World War 2 with radar systems deployed by the English Channel watching for enemy aircraft. Prior to the 20th century, mankind has looked to nature for signs of what is to come for winter. You have sent in your reports and we are showcasing what winter weather folklore has to say for winter 2021-2022.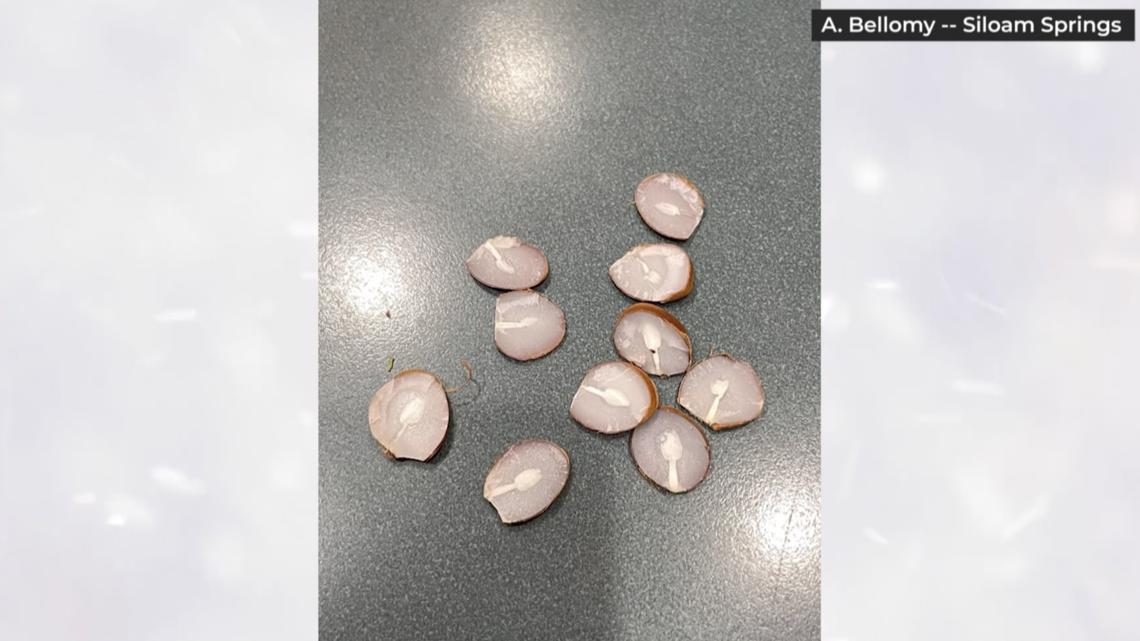 In the fall, persimmons drop and we cut them open to see how the seeds look on the inside. This tradition has been passed down by several generations. Within the thumb of white inside each persimmon, you'll see an even brighter white in the shape of a fork, spoon, or knife.
Fork: Warmer winter ahead
Spoon: Heavy snow this winter
Knife: Frigid cold this winter
Most reports across Arkansas and eastern Oklahoma have shown spoons and a few knives.
Persimmons Forecast: Spoons -- a snowy winter ahead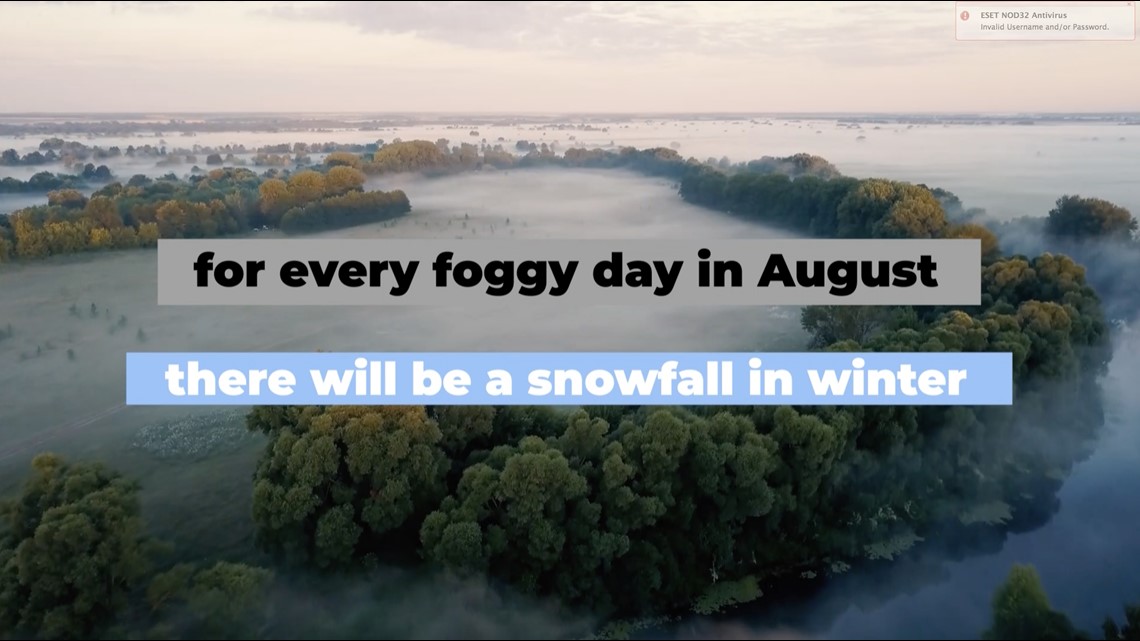 Have you heard that for every foggy day in august, there will be a snowfall in winter? Fog is very local, it can range in thickness from one end of town to the other. From our official reporting site, (KFYV) we had 7 mornings with dense fog and 7 mornings of patchy fog this past August 2021.
Forecast: 14 snowfalls this winter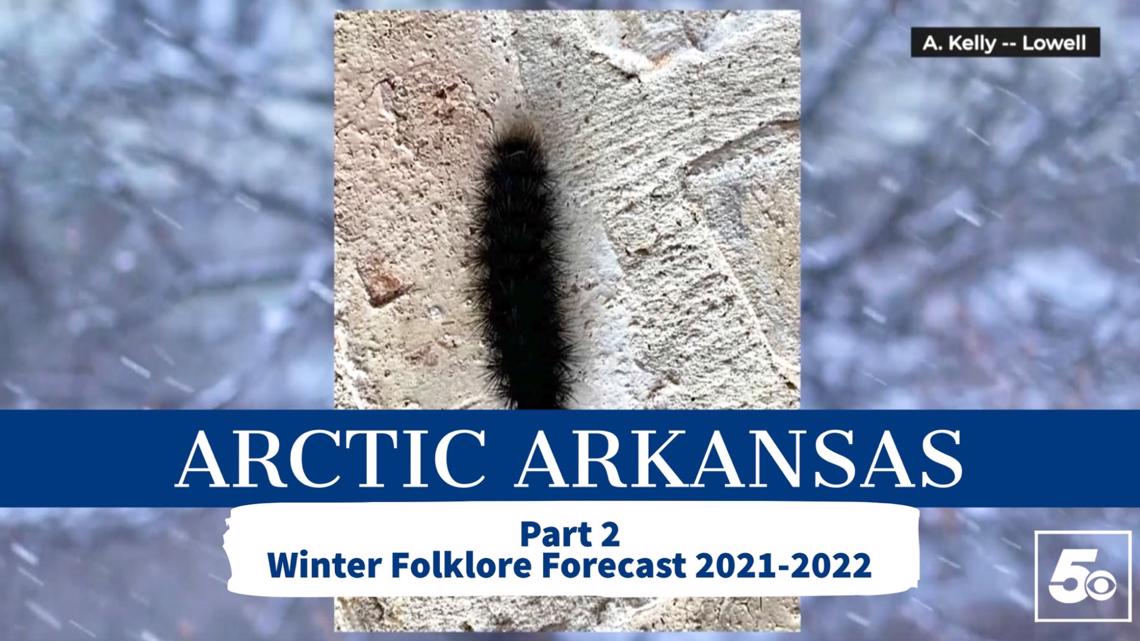 Have you seen the woolly worms out and about? Their colored coat can tell the signs of winter to come. The more black stripes you see, the colder the winter. The more brown stripes you see, the warmer the winter. Some people even say that each stripe indicates each week of winter, thus you can forecast every week of winter.
Most woolly worm reports across Arkansas have been jet black. A few had half brown and half black.
FALL COLORS AND LEAF DROPS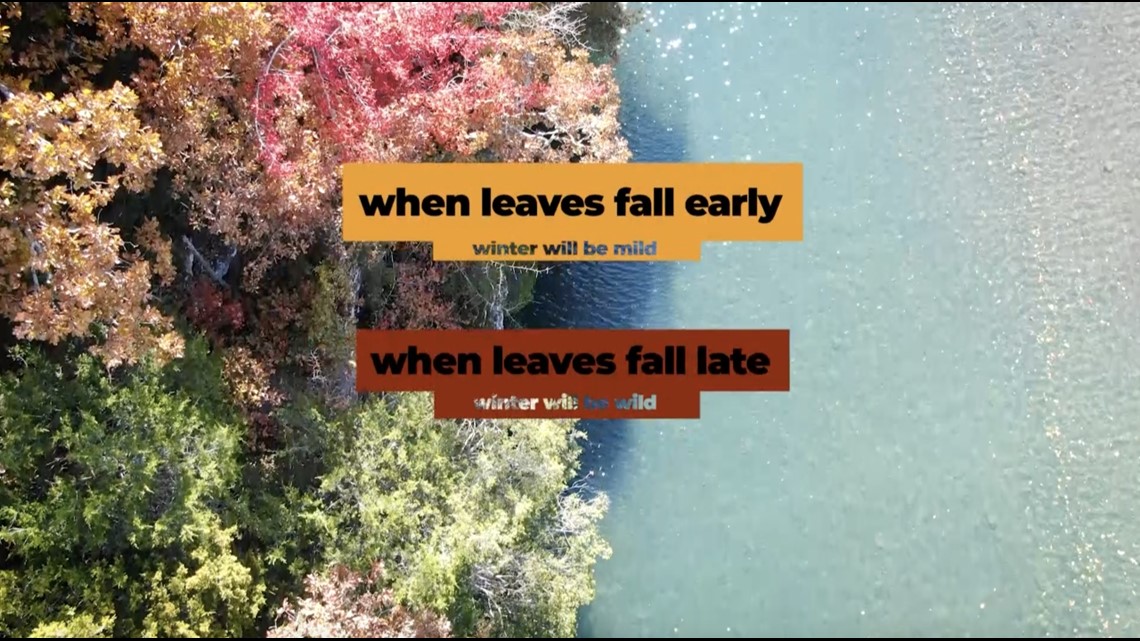 The autumn foliage can forecast the winter too. "When leaves fall early, winter will be mild. When leaves fall late, winter will be wild." This fall we had a very late peak for fall colors. Most of us were 2-3 weeks behind schedule on peak foliage. Then once we hit peak colors, then the leaves finally dropped. They dropped quickly too because most of the leaves had been dead for a month thanks to drought conditions this fall.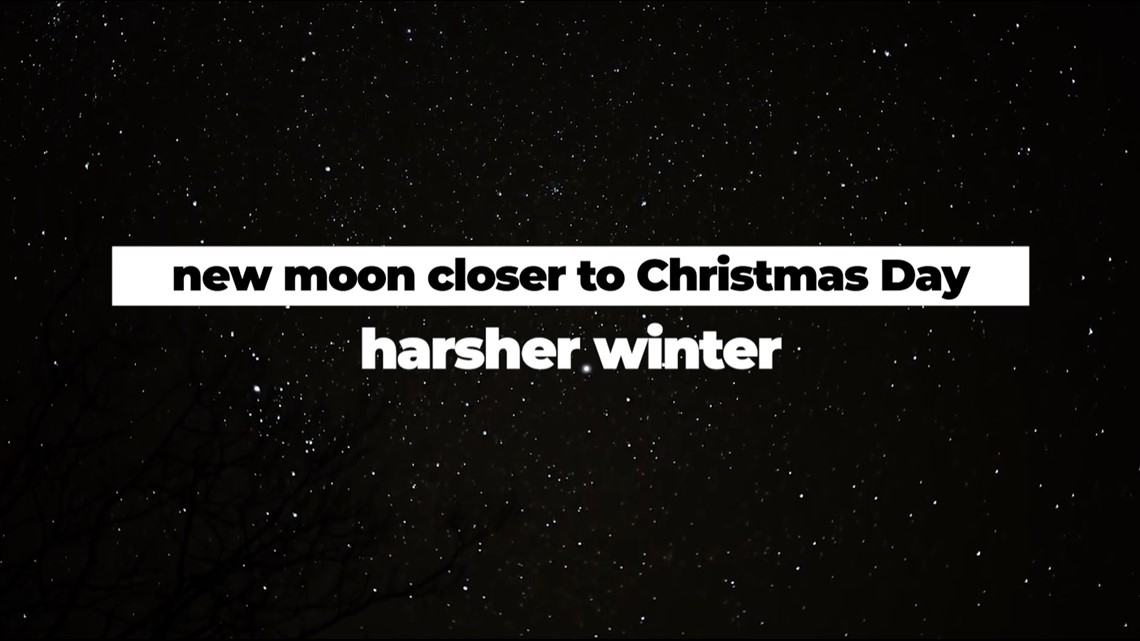 They say that the closer the new moon is to Christmas Day, the harsher the winter. The midpoint would be roughly 7 days because the maximum length you can be from a new moon is about 15 days. Anything less would lean toward a harsher winter and anything more would lean towards a warmer winter.
For 2021, Christmas is 8 days away from the new moon which is Jan 2nd. Thus winter may be slightly harsher this year.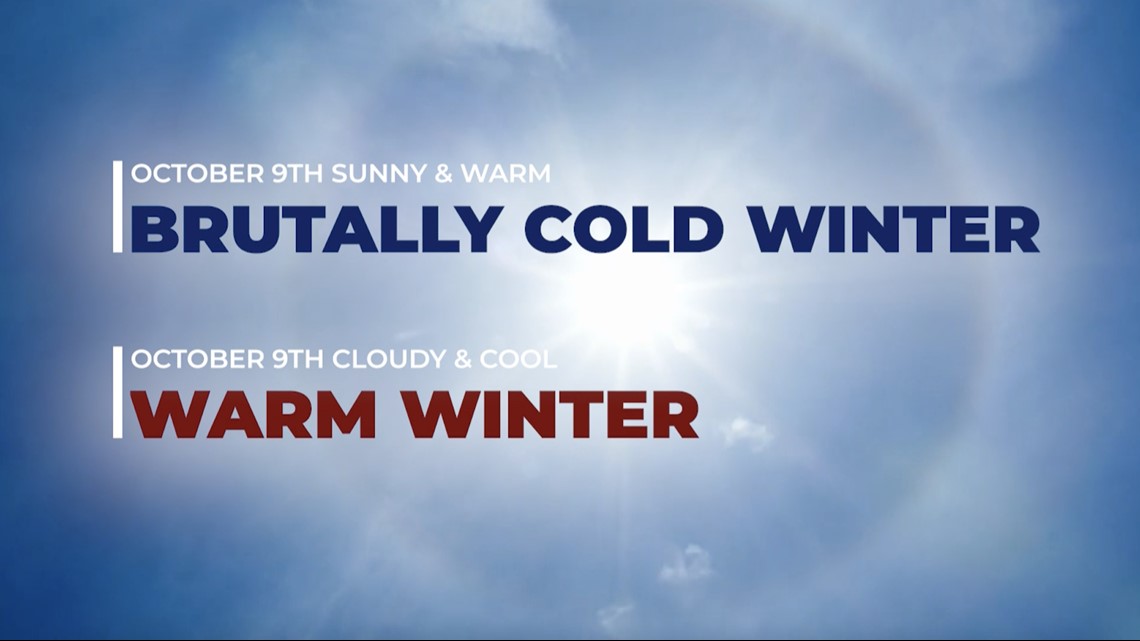 Why the 9th of October? Who knows... But it has been said that if October 9th is warm and sunny, winter will end up brutally cold. If October 9th is cloudy and cool, winter will end up being warm.
On top of sunshine, this year we hit a new high temperature of 95 degrees in Fort Smith. Folklore would suggest a record-breaking cold winter is ahead.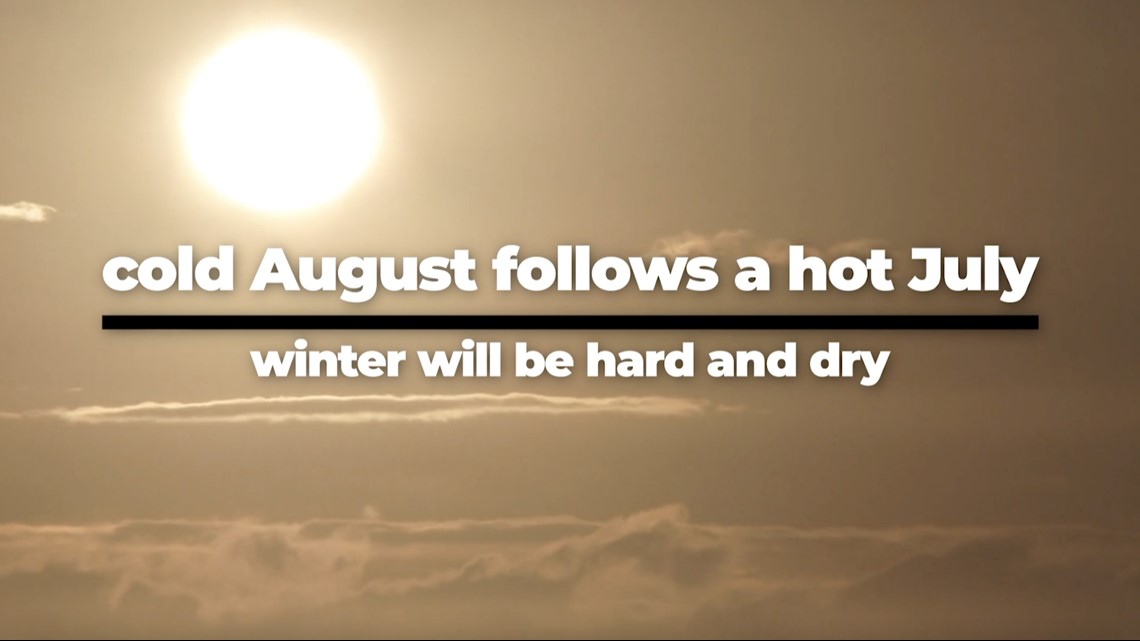 Have you heard the phrase, "If a cold August follows a hot July, winter will be hard and dry"? This was not the case this year. In fact July ended up being cooler than normal and August was warmer than normal. It was the exact opposite.
Forecast: Warm & wet winter
WINTER 2021-2022 FOLKLORE FORECAST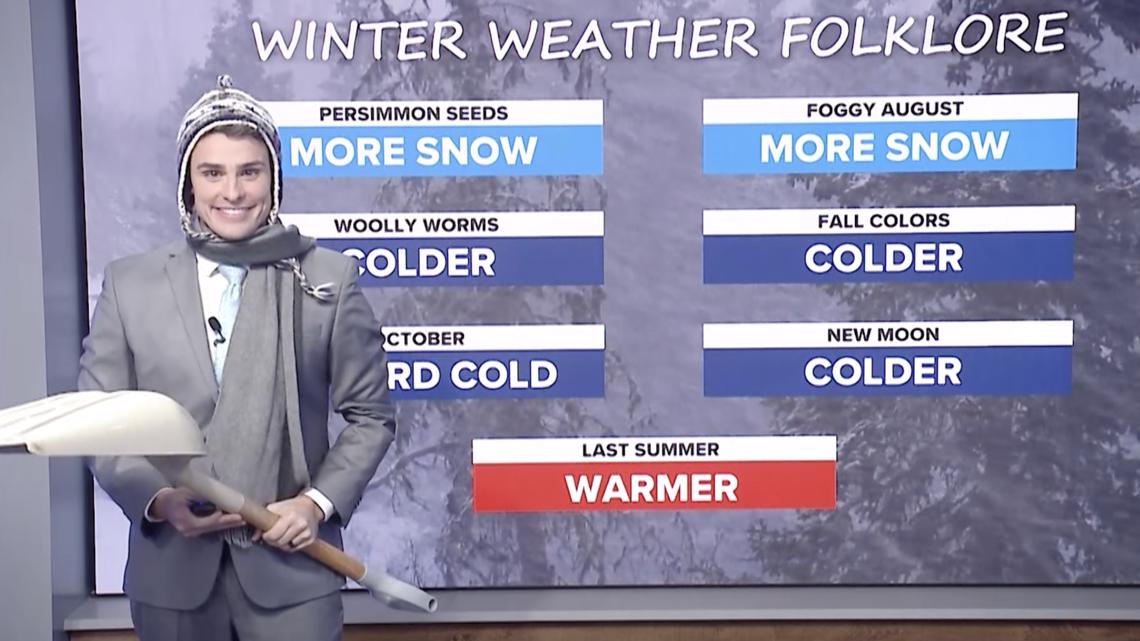 Out of our 7 folklore observations, 6 of them indicate an either snowy or cold winter. Only one suggests a warmer winter based on this past summer.
What about the Farmer's Almanac? It seems to suggest it will be cold across both Arkansas and Oklahoma. The Sooner State will be dry while the Natural State will end up with more rain/snowfall than normal.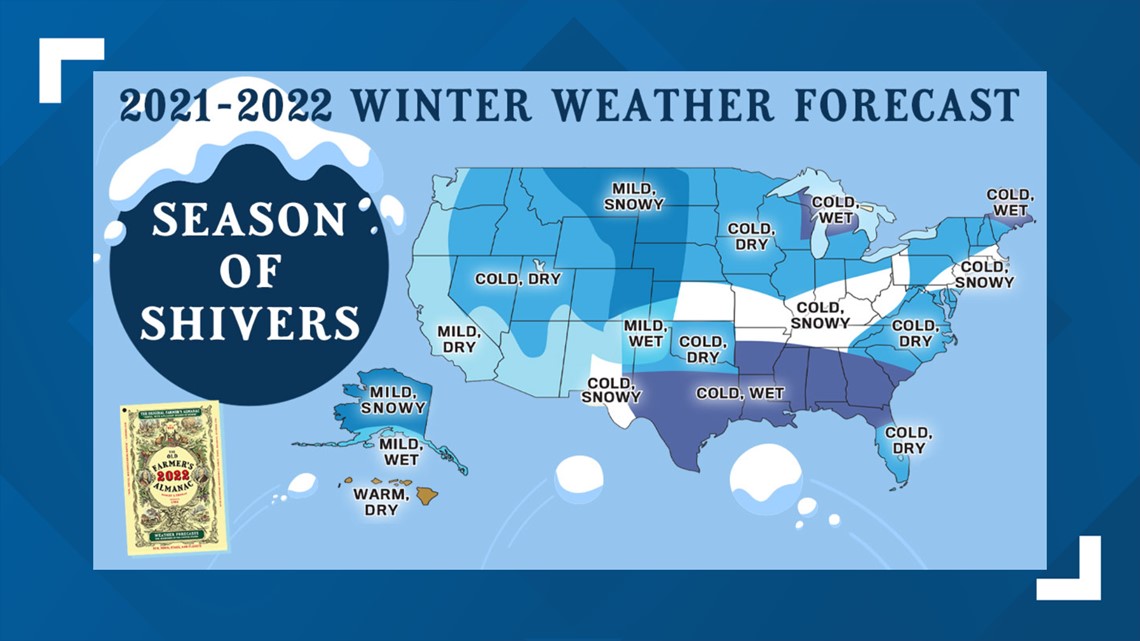 The Almanac claims to look at sun cycles and future solar activity. They say lower levels of solar activity will lead to a colder forecast nationwide.
However, solar activity is not well understood and is not easily predicted.
MORE FROM ARCTIC ARKANSAS
OFFICIAL 5NEWS 2021-2022 WINTER WEATHER OUTLOOK