FORT SMITH, Arkansas — New traffic calming devices have been placed in the Sebastian Hills residential neighborhood in Fort Smith.
City engineers installed the new "traffic delineator tubes" between the 3100 and 3300 blocks of Cliff Drive, which are intended to help keep neighborhood residents safe by slowing traffic on the roadway.
City Streets and Traffic Control Director Matt Meeker explained that "Traffic delineator posts are channelizing devices that we are using to slow cars down in the roadway."
The flexible yellow posts are placed on each side of the centerline to narrow the traffic lanes, resulting in slower traffic speeds.
The City says it has received several complaints from neighborhood residents about speeding in the area.
"The Streets and Traffic Control Department gathered data and verified that speeding is a significant issue along Cliff Drive. Staff first installed temporary electronic radar speed signs along Cliff Drive, but that did not deter drivers from speeding through the neighborhood," said City Administrator, Carl Geffken. "So, as a next step, staff installed the traffic delineators."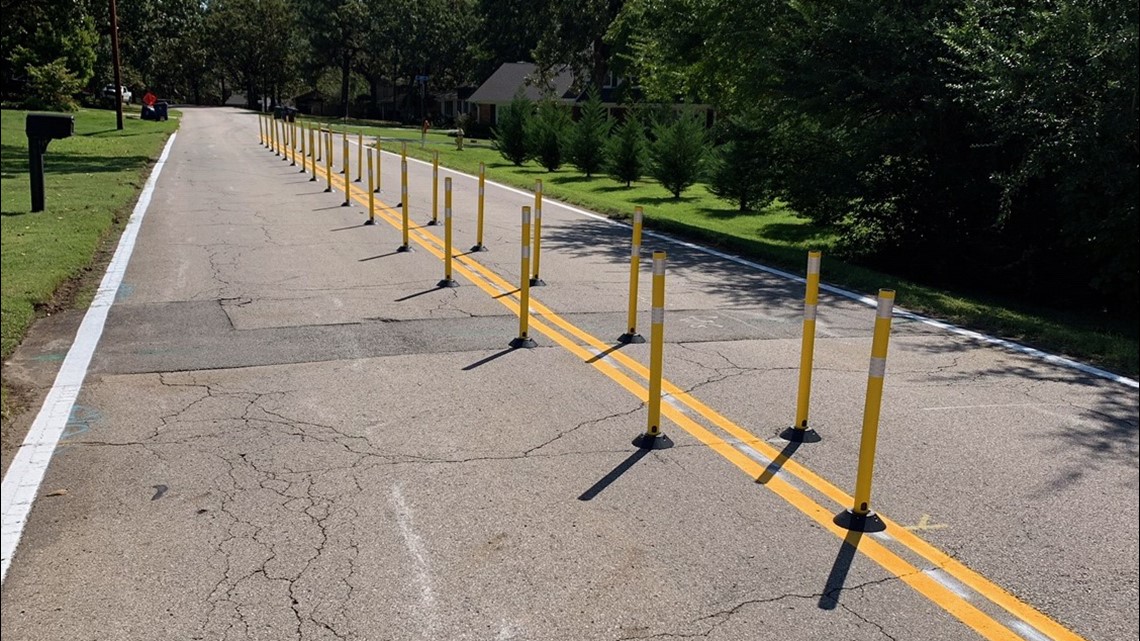 Pedestrians should keep to the side of the roadway and walk in the grass area, as Cliff Drive does not have a hard shoulder or sidewalks along the stretch of road where the delineator tubes are installed.
The effectiveness of the delineators is being tested as city engineers continue to monitor traffic speeds along Cliff Dr. They will remain in the roadway for the next 90-120 days for study and analysis.
This is the first project City of Fort Smith engineers have tested the traffic delineator posts for traffic calming purposes.