WASHINGTON COUNTY, ARKANSAS, Ark. — An iDrive map of the intestate just south of West Fork showed almost three miles of traffic at a standstill on Thursday, Jan. 26.
The crash reportedly happened in the southbound lane of I49 around 6:30 p.m. and involved multiple vehicles.
According to the crash report, while driving southbound, a Chevrolet Malibu struck the rear of a GMC Sierra, causing it to overturn and ejecting both the passenger and the driver. The passenger, identified in the report as 18-year-old Jorgia Cole of Edergton, Kansas, died.
The driver was injured and taken to Tulsa, the report states.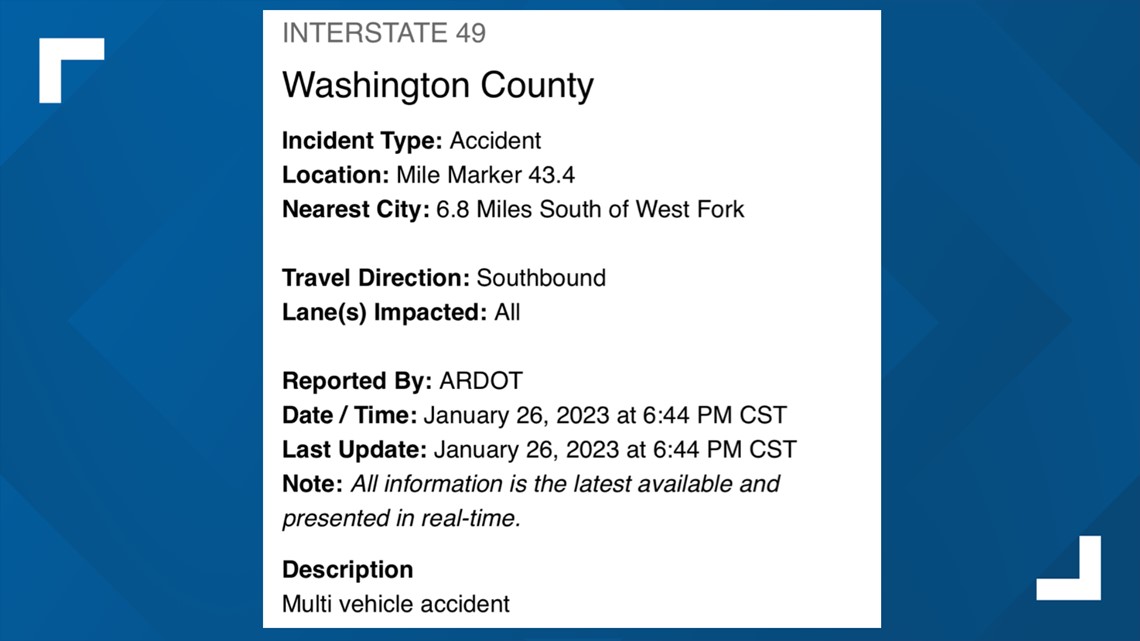 Reports suggest that state troopers, emergency services, and even a helicopter were spotted attending to the accident.
5NEWS will update this story as more information becomes available.
Download the 5NEWS app on your smartphone: