FORT SMITH, Ark. — I-540 traffic in Fort Smith has been slowed to a crawl after a semitrailer crashed into a bridge pillar overlapping the roadway.
Details about the condition of the commercial vehicle driver are limited at this time. Arkansas State Police are currently reporting injuries from the crash but have not said if it was fatal.
Semi crashes into bridge pillar along I-540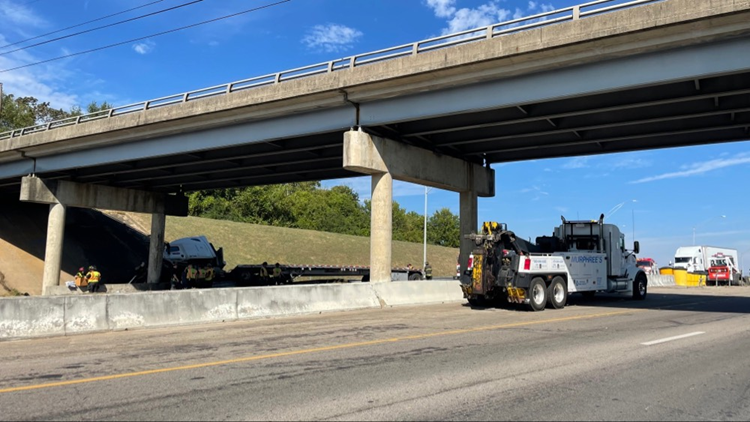 Emergency crews assisted another driver involved in the wreck.
According to David Parker with ARDOT, an area supervisor happened to be in the area when the accident occurred and did a visual inspection of the bridge. They say there looks to be no damage to the integrity of the bridge. There was, however, guard rail damage that will need to be repaired.
In the next couple of days ARDOT said they will send inspectors out to take a closer look and the purpose of their inspection will be to document what happened to the bridge in the wreck. Nothing will be shut down.
This is a developing story. Please check back for updates.