WASHINGTON — It may seem counterintuitive, but performing at the Super Bowl for millions of people has more in common with a college internship than a money-making concert tour stop.
That's right: Rihanna won't directly get a big paycheck for her live performance at one of the most-watched events of the year.
But it's not quite like an unpaid internship. While those get paid out in experience, halftime show performers can still make a massive profit from the big game. Here's how:
How much do Super Bowl halftime performers make?
Even without a check from the NFL, performers can still get massive exposure from their halftime show singing, which leads to an uptick in music sales and streaming.
The increase in streams and music sales is even higher when the musician performing isn't sharing the stage.
For instance, The Weeknd's music sales soared by 385% in the wake of his 2021 performance, according to Billboard. Streaming of his songs on apps like Spotify and Apple Music increased by around 41%.
Rihanna, for all of her fame and continued plays, hasn't released a new album since 2016 — although fans have speculated that she may release new music for the first time in seven years during or soon after the Super Bowl.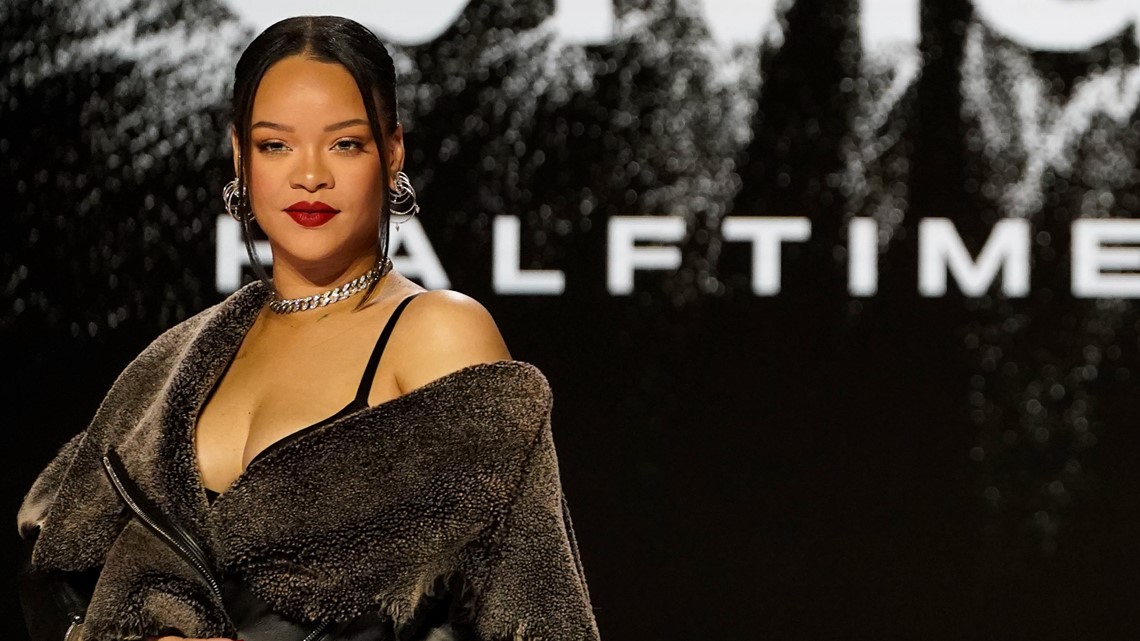 Rihanna Fenty Super Bowl merch
The halftime show exposure could also lead to a big boost for Rihanna's Fenty brand. Ahead of the big game, the brand released new Super Bowl merchandise to celebrate the occasion.
How much does the Super Bowl halftime show cost?
Although they won't be putting up any money for the performers, the NFL still has a hefty bill paying for the expenses of the halftime show production every year.
Even for a set that usually lasts around 15 minutes, it's arguably one of the most expensive performances to televise. Every light, firework or special effect can add thousands of dollars toward the final bill.
The Weeknd, who performed in 2021, likely offset some of his streaming profits because he reportedly dropped $7 million of his own money for the performance, and although the NFL has not confirmed the total price tag, Forbes estimates the show could have cost as much as $20 million.
NFL vice president of communications Brian McCarthy told Newsweek that the league doesn't pay halftime performers an "appearance fee, but the artists are indeed paid union scale." But Newsweek reported that under the union agreement that would've been about $1,000 a day for the Jennifer Lopez and Shakira Super Bowl show.