FAYETTEVILLE, Ark. — The Razorback baseball team now knows its path back to Omaha.
Arkansas earned the No. 3 national seed in the NCAA Tournament on Monday, meaning it will host a home regional in Fayetteville for the 10th time in program history.
Joining the Razorbacks in the Fayetteville Regional are 2-seed TCU, 3-seed Arizona and 4-seed Santa Clara.
Arkansas will open against Santa Clara (35-18) on Friday on ESPN+.
By being a top-8 seed, if Arkansas advances from its home regional, it would also host a super regional at Baum-Walker Stadium. The winner of the Fayetteville Regional is paired for supers with the winner of the Terre Haute Regional, which features (14) Indiana State, Wright St., North Carolina and Iowa.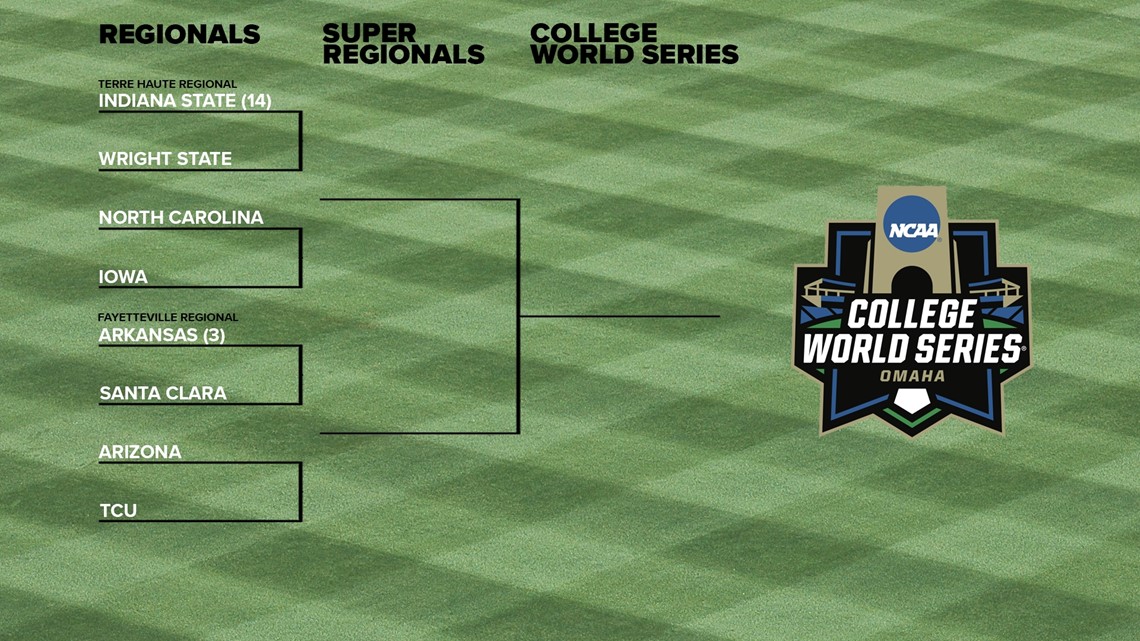 This year's seeding marks the Hogs' second-highest ever, only behind earning the No. 1 national seed during the 2021 season. Arkansas is one of eight SEC hosts this year, the record for one conference in a single NCAA Tournament.
Arkansas enters NCAA Tournament action after compiling a 41-16 record, including an SEC West title, a share of the SEC regular-season championship, and a run to the semifinals of the SEC Tournament.
The Razorbacks have advanced from five of the previous nine times they have hosted the Fayetteville Regional, including the past three occasions (2018, 2019, 2021).
Regional action returns to Fayetteville after a one-year break, as Arkansas went on the road to the Stillwater Regional and Chapel Hill Super Regional before booking its trip to the College World Series.
Arkansas embarks on this postseason journey still in search of its first baseball national championship. The Hogs have made it to Omaha 11 times in program history, including three of the past four seasons that a postseason has been held.