ARKANSAS, USA — In the new look 3A-1 conference the only thing anyone is sure about, is that everyone's got a shot. Just ask the coaches.
"It'll be really competitive, and I think there's a good chance no one goes undefeated in conference."
"Our conference is unique, it's tough, you just never know. We've got good team, experienced coaches, it'll be interesting to see how it all plays out."
One of the new faces is Hackett, coming off a breakout 8-3 season in Michael Meador's first year at the helm. The Hornets next challenge will be to re-create that success at a higher classification, but Meador's hoping opening up the playbook a bit can do the trick.
"Any time you move up a division it can be kind of intimidating, but I think it gives us an advantage that we've scrimmaged and played some 3A teams before. Last year, we were pretty vanilla, we didn't have too many plays in, this year we'll definitely expand the playbook, offense and defense, I think that will help us."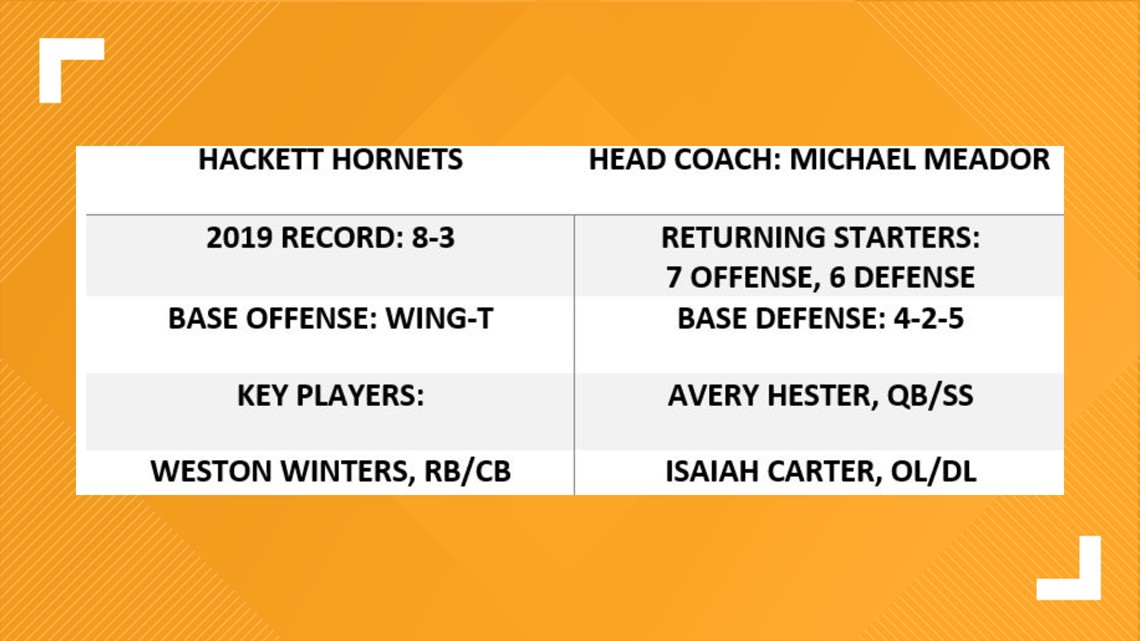 Lavaca also makes the jump from 2A to 3A this year, in Mark Headley's second year back as head coach. The Golden Arrows struggled in their final 2A season, but Headley believes the experience his young core got has laid the foundation needed to take things up a notch.
"Obviously we took our lumps last year, and we know that, we've moved on from that. We're moving into a conference where week to week, the overall level of play is better. So we're trying to get the kids ready for the season, but we also have to move the expectations up a bit, and I think they're ready for it. They're rising to the challenge this summer, and I'm hoping we can keep moving forward and opening it up and do some more stuff."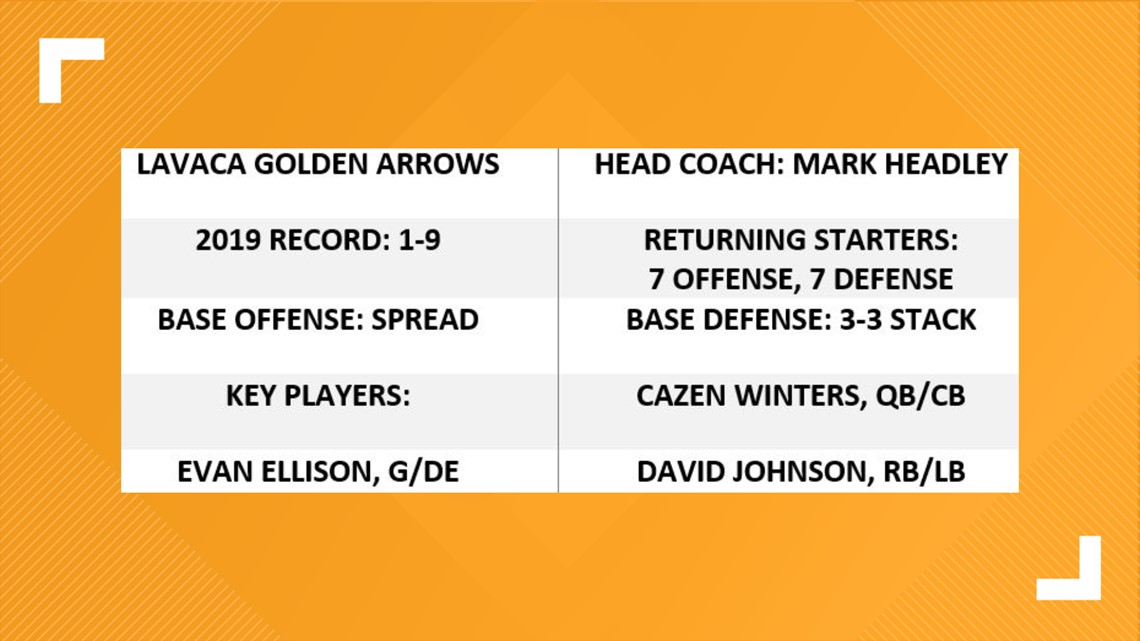 West Fork went to the Flexbone last year, and the learning curve was evident in their record. But this year's senior class is comfortable in the system, and ready to change some minds, says head coach Justin Smith.
"There's gonna be some lumps and growing pains when you install a new offense in year one, the kids are all comfortable with it now. When you look at us, we've been starting sophomores now for the last two years, so there's a big call of them, we've got 15 seniors this year, and they haven't wavered. They see the stuff out there, but they still show up and go to work, so I couldn't ask for anything more out of this class."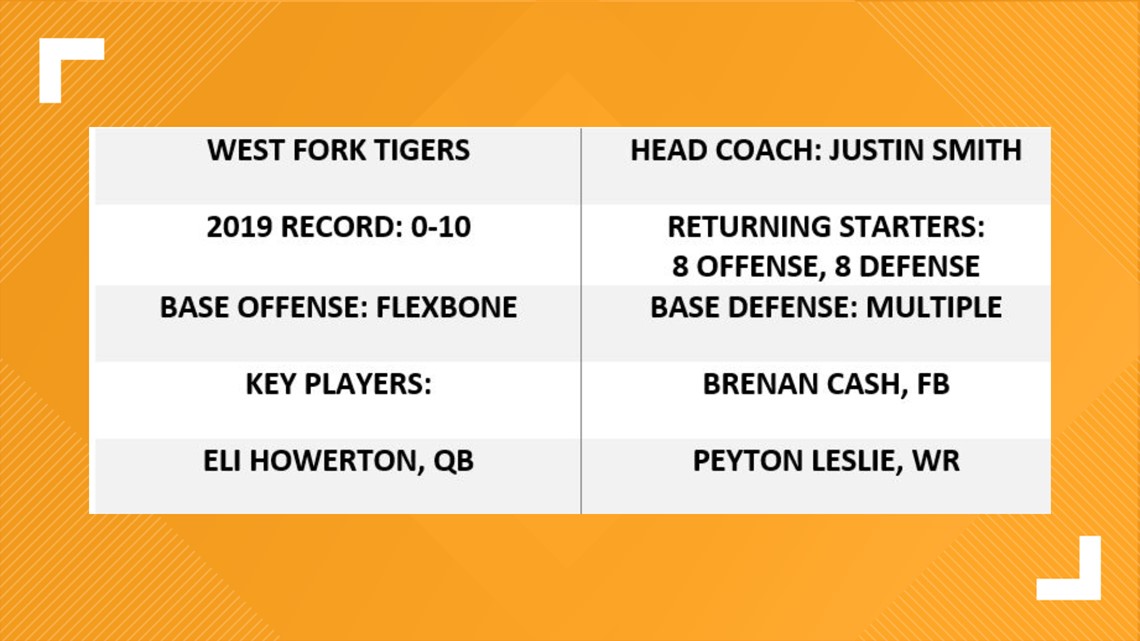 Mansfield is coming off a run of great seasons, but now faces the tall task of replacing a great class of graduated seniors. In 2020, the Tigers will see just what kind of impact they really left on the future of Mansfield football.
"It's a two-edged sword," says head coach Tim Cothran. "You hate to see those kids go, but the underclassman have had the last couple years to really watch those kids, learn their work ethic, and they're anxious to prove themselves, really step up and say hey we can do this. They're anxious to take their place on the stage, to go out there and see how they do."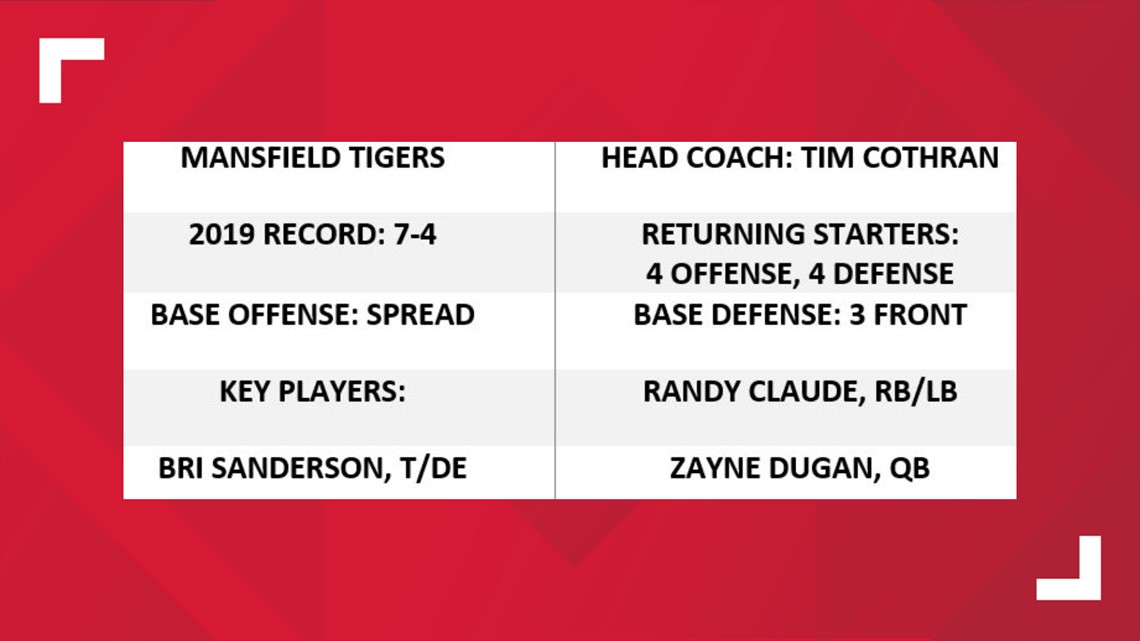 Lincoln isn't just new to the conference, but the whole classification, making the move down from the 4A. They also have a new head coach. Reed Mendoza, who had been the Wolves offensive coordinator before spending the last year as a head coach at Dover. In a strange year, Mendoza hopes to bring a mix of stability and fresh energy.
"Things are a little bit different, but they knew what to expect from me and I knew what to expect from them. It'll be similar. Similar, but different in certain ways. If we can, we want to impose our will, we want to run the football. Defensively, we want to put an emphasis on stopping the run, being disciplined, being very good tacklers. We're gonna put a big emphasis on being mentally tough period."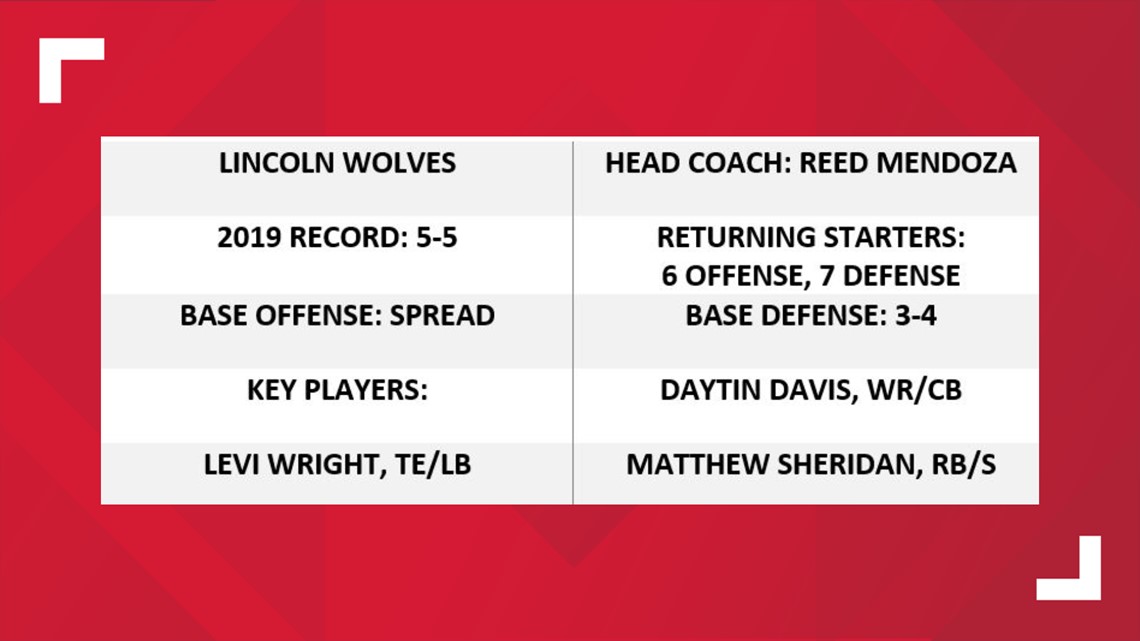 Greenland is one of the mainstays, and consistency has been the name of the game under longtime coach Lee Larkan. The Pirates lost a lot to graduation, but the new guys are hungry and expectations are high, says Larkan.
"They're kind of a little bit suspect about if they'll get to play or not, so I think that's in the back of their minds. But I think they're ready to get back and get in some sort of normal, every day routine. I expect to win every game. We have a good football team, and we're not gonna hide from the fact that we think we've got a good football team. Our schedule sets up pretty good for us."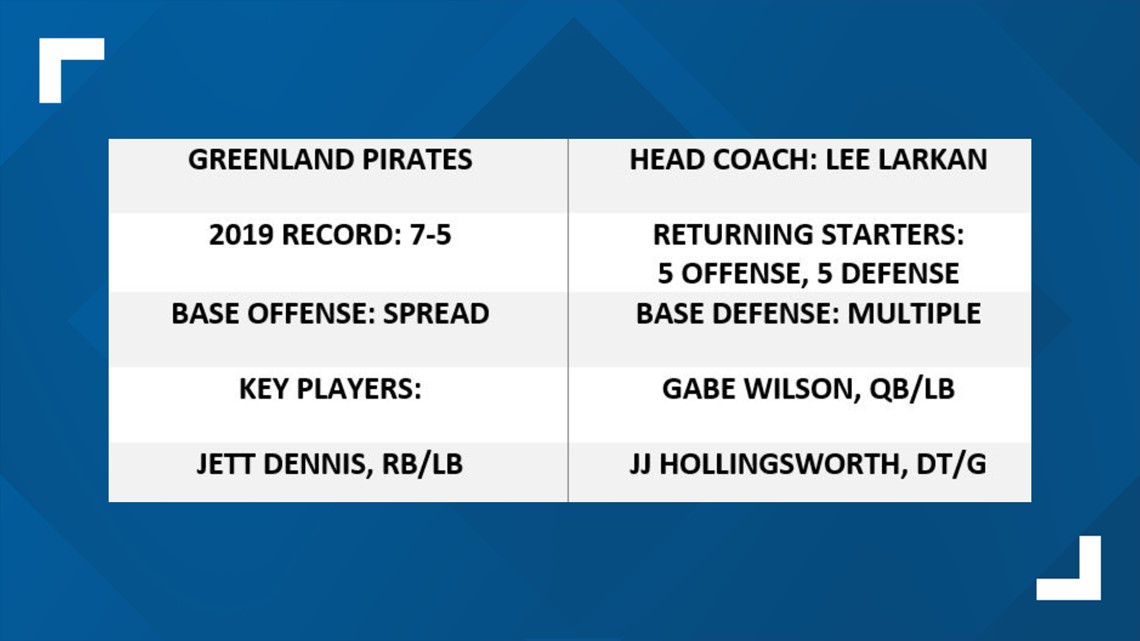 Charleston is coming off their first losing season since 1985, after last year's squad barely got rolling before being decimated by injuries. The 2020 Tigers lose a lot of experience on the line, but return much of the so-called skill positions, and everyone is raring to show what this team can do when they're actually healthy.
"We were just beat to pieces before we got going, but the kids played hard and learned a lot about themselves," says head coach Ricky May. "We're hoping that we don't see anything close to that, I 've been coaching 25 years and I've never seen anything like that before. (Now), probably had one of the best off-seasons we've ever had, coming out we're really excited about it. So we're believing it, good things are happening."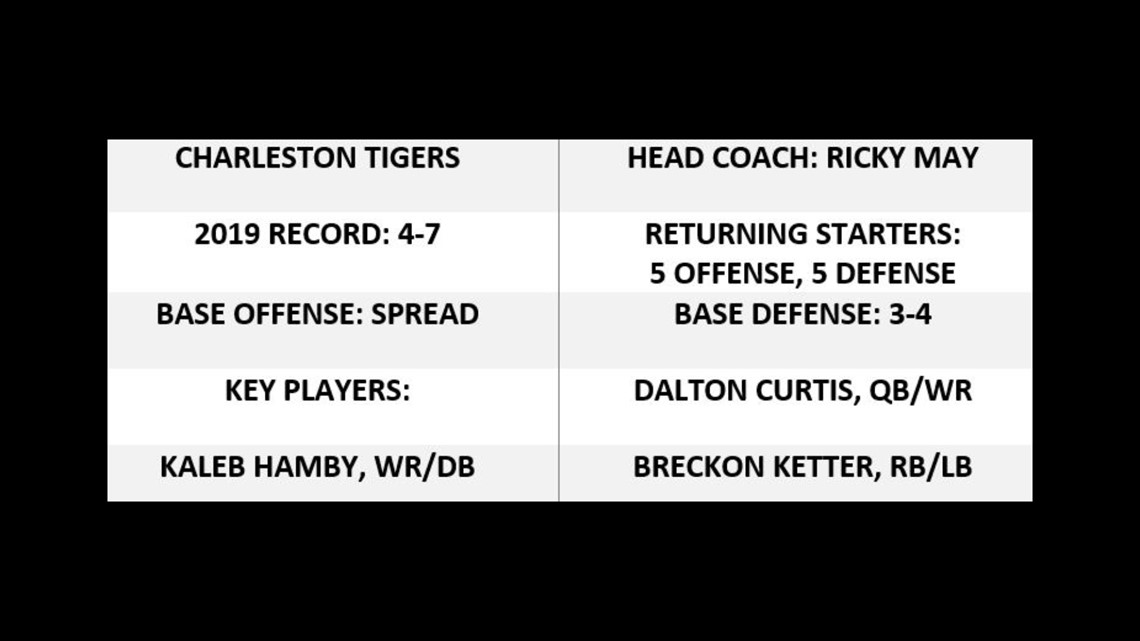 Parity is the name of the game in the 3A-1, but there's one team everyone has their eye on
"Cedarville's gonna be really good."
"You've got Cedarville, I think Cedarville's gotta have a lot of respect this year."
"Cedarville would probably the one that everyone's shooting for, cause they've got two thousand yard rushers coming back."
It's a formidable backfield that can just throw guy after guy at opposing defenses. Senior Tommy Metcalf brings experience to the group, while roaming the secondary at safety as well. The junior class overflows with potential, with Hayden Partain and Bruce Turney expected to put up numbers and provide different looks. Then of course, there's junior Darryl Kattich, who picked up All-State honors last year as just a sophomore. He's part of a class of Pirates who might have snuck up on some people last year, and now he and the rest of the team knows that the element of surprise is gone, so they've gotta get to work.
"I was telling people last year that he's the best kept secret," says head coach Max Washausen. "That's the thing about Daryl, he's gained 15 pounds and improved his 40 by two-tenths, so I think he's gonna take it to another level. All these guys are able to do more things now that they're a year older. It's just a group that people are excited to see."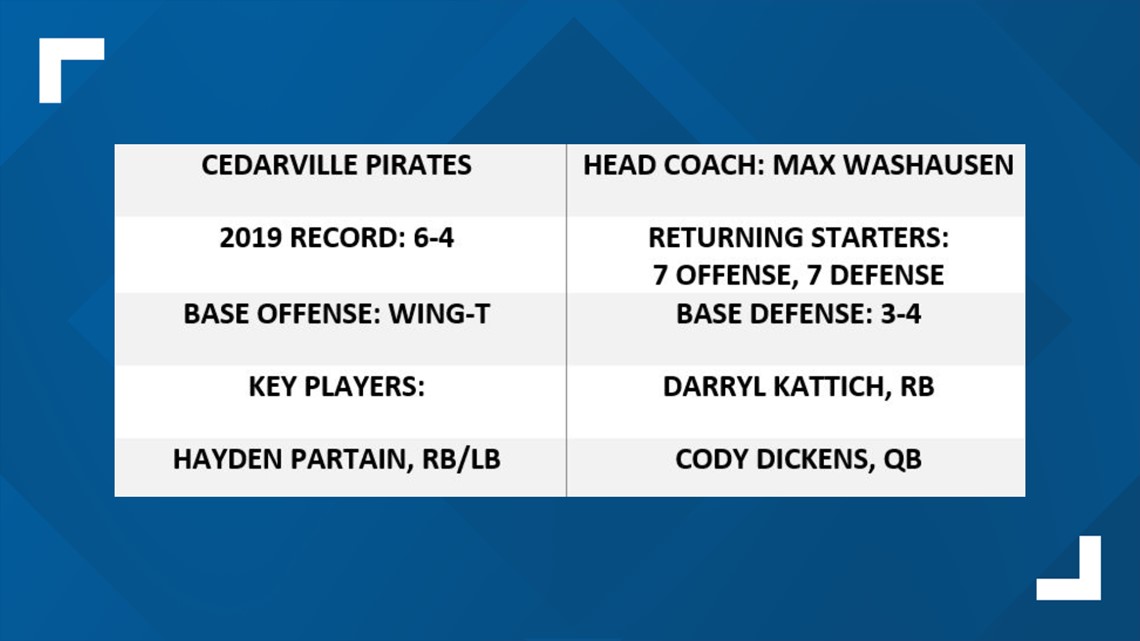 If all goes according to plan, play will start up in a little under a month, and the 3A-1 is set to be one of the tightest races to watch in Arkansas high school football.