ARKANSAS, USA — As much as the 4A-1 changes, some things stay the same.
"It's not easy, I mean, there are a lot of good teams in there."
"The 4A-1 is gonna be really tough again."
"It's kind of a toss-up between anybody."
Huntsville is one of the new faces, making their way down from the 5A.
"We've bounced up and back down for so many years, and that's rough on a program when you bounce up and down like that," admits head coach Matt Williams. "But these guys have handled it really well, we're excited to be in a new league, and one that I think fits us better."
Finding the right fit is the name of the game for the Eagles, who will have a new look on defense this year as well, switching to a 4-2-5 under new defensive coordinator Max Hotelling.
"We kind of felt going into the end of last season that we were definitely a 4-front team, and they've handled it really well," says Williams. "They like it better, they're more comfortable with it, and it definitely fits all our strengths."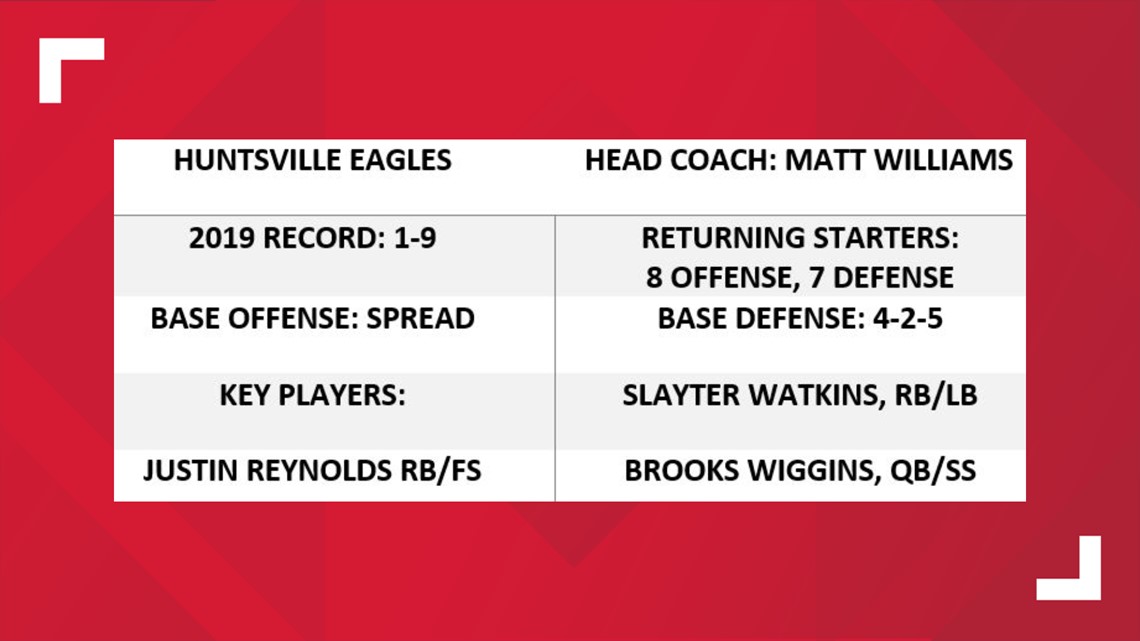 Gravette has seen a lot in recent years, from unprecedented coaching turnover to roller coaster win totals. In 2020, it's that experience that a strong group of seniors will rely upon in order to propel the Lions to new heights.
"I'm glad they're on my team," laughs Kelby Bohannon, who took over head coaching duties late last summer. "Different system in junior high, got new coach as sophomores and got beat up a little bit but got to learn, get that experience on Friday nights. Then another new coach, I got hired late, back into a different offensive system. You throw in COVID on top of it, they've been through a lot. They're a resilient bunch of kids, I'm really proud of where they are, and I'm looking forward to coming out like a ball of fire and being able to learn from the experience and get after it."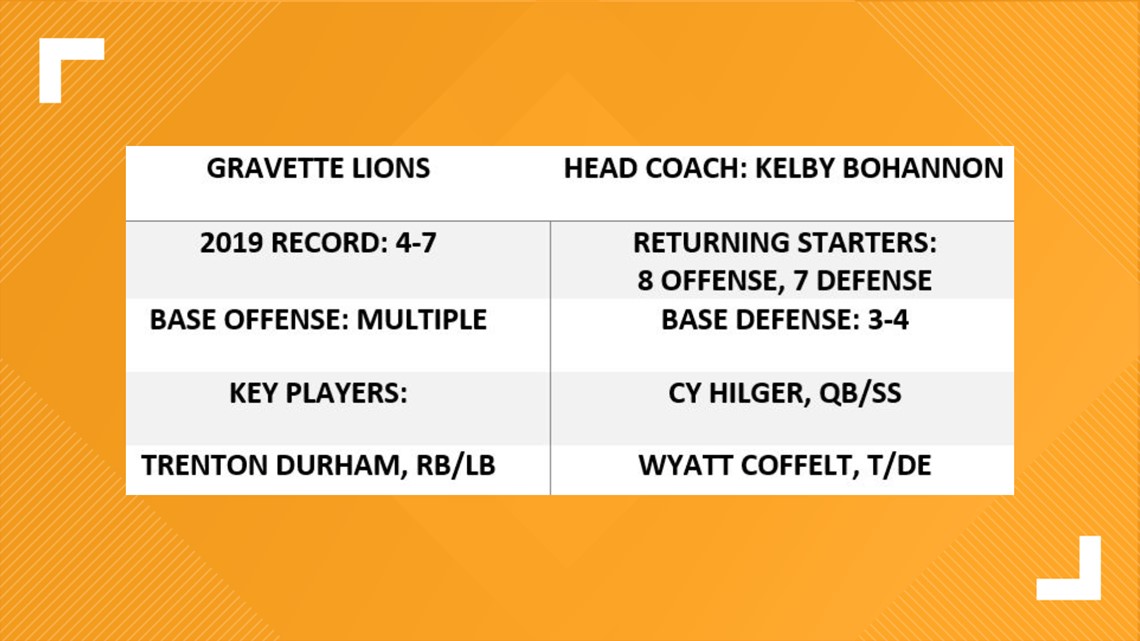 Being a first year coach is always tough, doubly so this off season. But Gentry is coming off one of their best seasons in recent memory, so new coach Justin Bigham is trying to build from that foundation, not start from scratch.
"Last year, they started to do more of what we want to do, offensively speaking," says Bigham. "One of the biggest selling points if Gentry is that it's 7th through 12th. So we have seventh graders, and they're gonna graduate at Gentry high school. So you can build a legitimate program, because you have kids in your system from 7th through 12th. That being said, I think we have some kids who can play this year too…and we're aiming to be very competitive"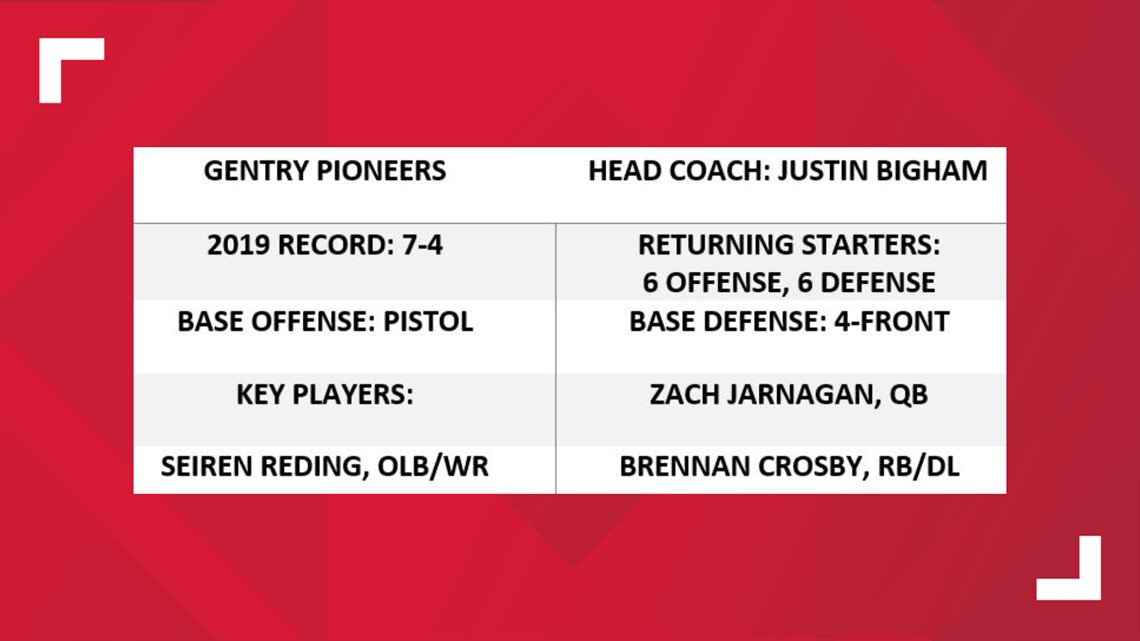 Two years after making the move up from 3A to 4A, Elkins shifts again, this time sliding within the classification over to the 4A-1. Speed and skill have never been an issue, but the Elks have spent the last two seasons adjusting to the size of their new opponents. Head coach Bryan Hutson notes that, even with perhaps lower expectations from outside the program, they've still found success.
"These kids are hungry. We moved up to 4A two years ago and they made the playoffs both years, I think this year they're hungry for a little bit more."
Now, the Elks experience runs deep, with ten starters returning on each side of the ball, and they're ready to make some real noise.
"I didn't have to implement anything, now we can just fine-tune stuff, throw in some tweaks that we didn't have last year. So, we're way ahead of where we were last year just because of the experience."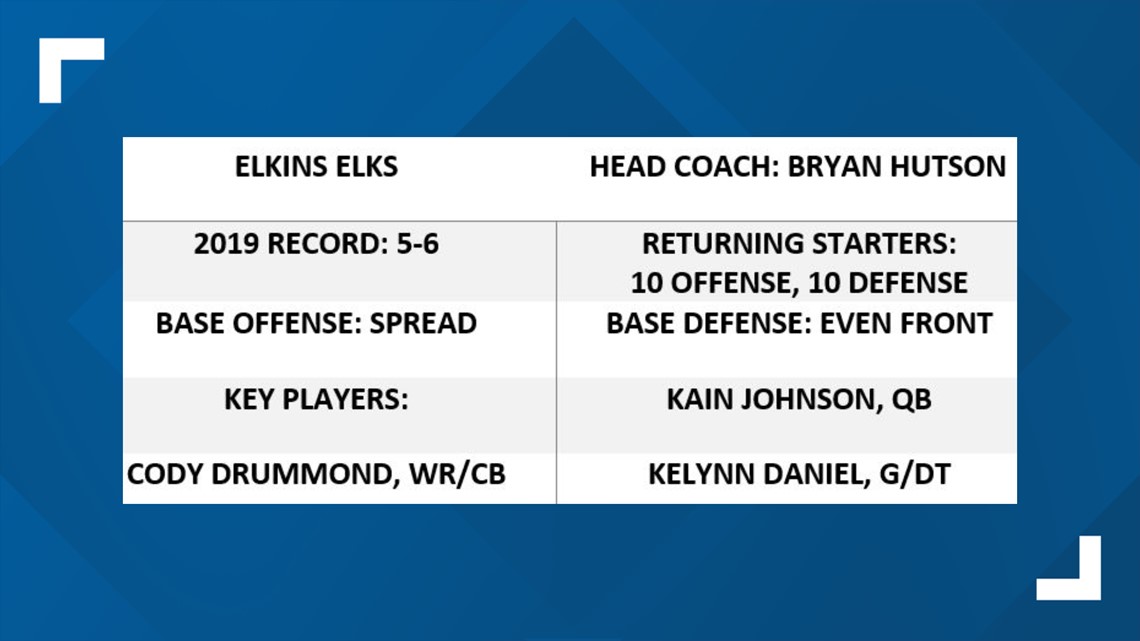 There are few as experienced as Danny Abshier with Prairie Grove. He's nearing three decades with the Tigers, and they remain one of the most consistent powers in the conference every year. Last year's struggles, then, were strange to see.
"It gnaws at us. Like, that's not us, we gotta do better than that," says Abshier of their 4-7 campaign.
Abshier admits that maybe he was a bit to set in his ways to make the necessary adjustments last year, but that will change in 2020 as the Tigers look to reclaim their kingdom
"I think I got kind of tied in to being limited in what we were doing, kind of over confident in our Wing-T. We're trying to be more multiple in adding some things in that we hadn't done. We'll throw the ball better, and more than we have."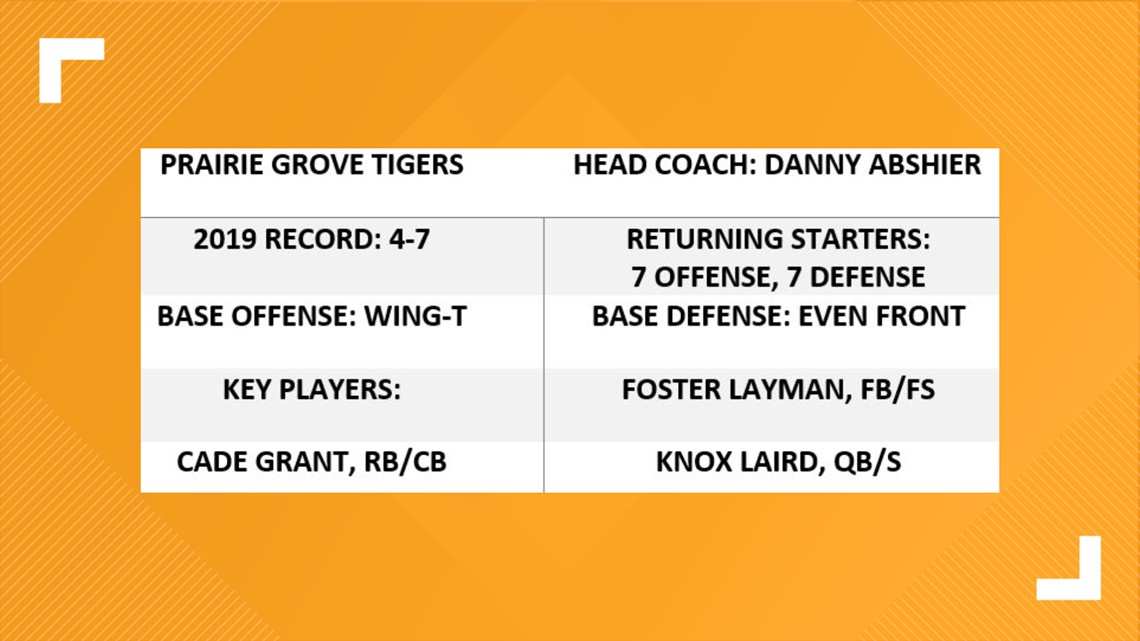 Then, of course, there's Shiloh Christian. The Saints stormed through last season, bringing a perfect record to the state title game before falling to Joe T Robinson in Little Rock. Now, 24 seniors from that team are gone, but Shiloh looks to do what they do: reload and earn those state title expectations.
"We don't take anything from last year without earning it. The message that we have to our players is that this is a new season, no one's gonna give anything to you," says head coach Jeff Conaway. "I think it's great, it's an opportunity for so many guys to step up and take those roles. It's not just something that we just started this year with these guys, we've been developing them."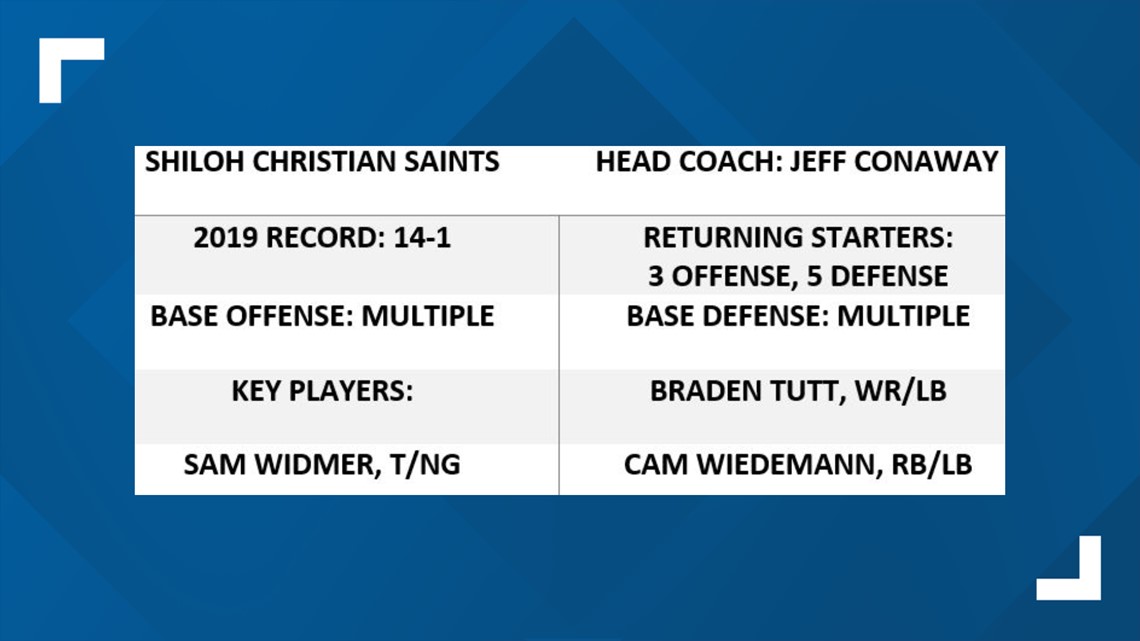 No matter what, everyone is just happy for the chance to get on the field and play, with Week Zero scheduled to get going August 28th.