PARIS, Ark. — While many will watch the Kansas City Chiefs face off against the Philadelphia Eagles on Super Bowl Sunday, non-profit FurGet Me Not will be watching Puppy Bowl XIX.
Mary Beth Nehus and Vicki Furstenberg joined to create FurGet Me Not five and a half years ago. They had initially created the rescue in order to help the Paris Animal Shelter, but now help many in the surrounding communities and countryside.
"People started calling us needing help with puppies and dogs. And so we started helping, and it just grew and grew and grew," said Nehus.
"One of our fosters lives kind of out in the country. And she had seen them, I guess, on a neighbor's property living underneath an abandoned shed and it was going to be nine degrees. And so she and her daughter climbed underneath that shed and drugged them out," said Laura Beth Simon with FurGet Me Not.
"We sent 46-47 dogs on a transport last Monday. And you know, that was when all the ice hit. So we're here, we've got fosters rolling in. We're trying to get these dogs loaded, trying to get her on her way to New Jersey. And as this little girl is handing one puppy over to our rescue lady, East Coast Paws and Claws says, 'hey, that's one of the ones going to the puppy bowl,'" said Furstenberg.
The all-women group sends their dogs to northern states where spay and neuter laws make finding a pet difficult. The four dogs joined an unusually larger transport when they were picked for the Puppy Bowl. While enjoying their rescues' newfound fame, their main focus was knowing they'd be loved.
"This'll be the 19th Puppy Bowl, which has had a 100% adoption rate. So they are for sure gonna get home," said Furstenberg. "That to me, that's phenomenal."
The group agreed that their goal was to run out of business and not be needed eventually. Instead, they want their rescues to have happy and loving homes.
Emmalyn Curbow was among the young volunteers that helped the group. Paris High FBLA students Faith Sanders, Chloe Moore, and Aryanna King also were volunteers in order to learn how local businesses operated. They share the possibility of one day taking over their predecessors' place in FurGet Me Not.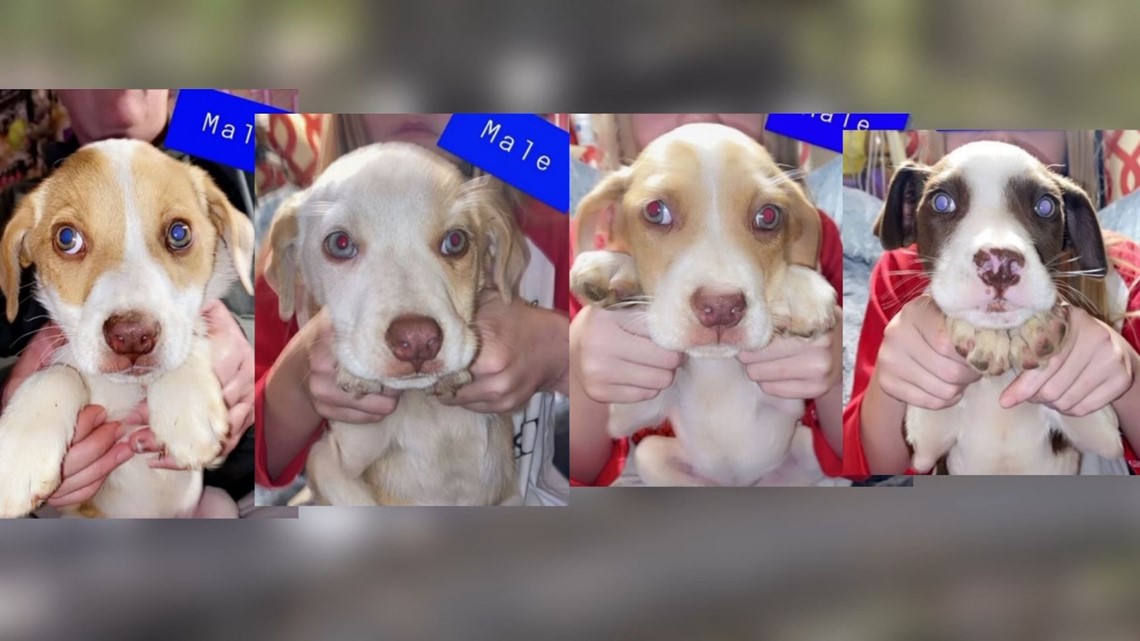 "I feel like animals should have families and they should be good pets for everybody," said Curbow. "I was telling them whenever they get, like too old to be able to do this, we should just come in after them," said King.
"I would just say they need to educate themselves before they even look into getting a dog, whether they're buying or they're adopting, or they're even rescuing— I think they need to do their research and realize it's a big responsibility," said Sanders.
"It's like a child you're taking care of. You got to feed it, you got to water it, you got to get shots, you got to take care of it. I mean, you got to provide shelter, and you got to love on it. So I mean, it's like taking care of your child and you just need to be educated. Do your research."
The non-profit says they run solely on donations. The last grant of $6,000 they received exclusively for spaying and neutering has run out. Nehus says they also need a fence and cement so they may set it up around the perimeter for their dogs to roam freely in. If you'd like to donate or even adopt your furry friend, they say to visit their Facebook.
Download the 5NEWS app on your smartphone: