So, when an image of the pope walking casually down the street went viral, people were shocked. Not only was the pope allegedly seen strutting down the street, but he was also in a trendy long white puffer jacket.
THE QUESTION
Is this a real photo of Pope Francis in a white puffer coat?
THE SOURCES
THE ANSWER
No, this photo of Pope Francis in a white puffer coat is not real. It was created with artificial intelligence technology.
WHAT WE FOUND
The image first appeared online in a Reddit subchannel devoted to content created using Midjourney, a free artificial intelligence tool that allows the user to create realistic images.
VERIFY traced the image to that original posting by using RevEye, a reverse image search engine.
There are subtle clues that confirm the image was digitally created. For instance, in the image, the pope's right hand is misshapen. Midjourney has historically not been able to accurately generate hands.

The Associated Press (AP) regularly publishes photos of the pope's appearances around the world. On March 24, the day the image was first posted to Reddit, AP did not have any public photos of Pope Francis.
On March 25, the pope was seen at the Vatican walking with a cane, according to AP. A cane is not seen in the image posted to Reddit.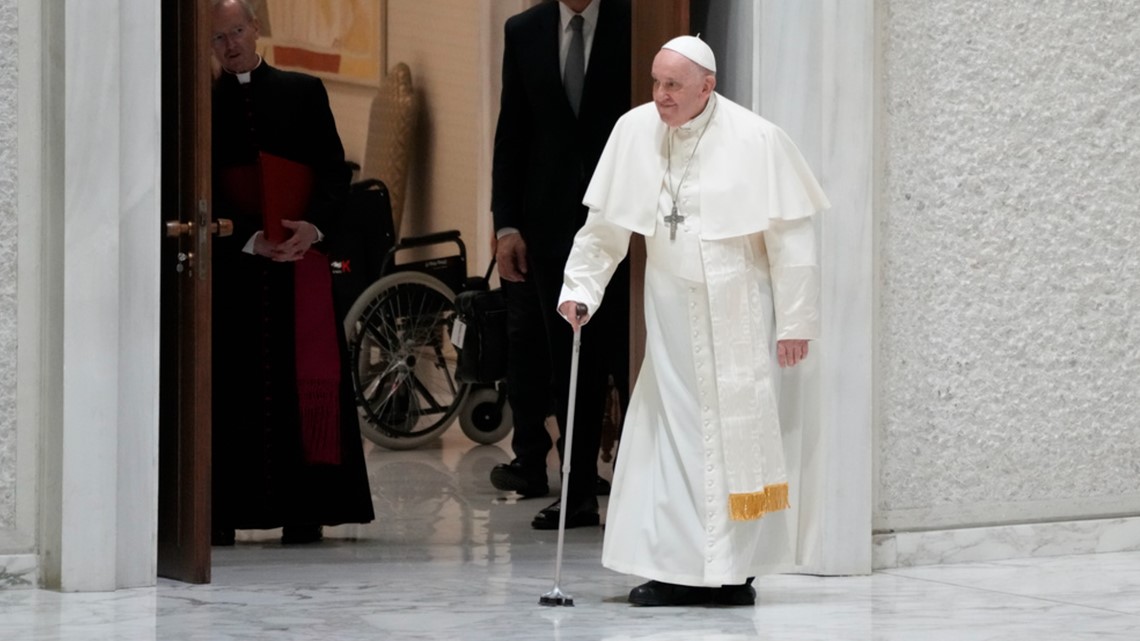 VERIFY could not confirm if the reason for the suspension was because of the AI-generated image. Reddit rules don't explicitly ban the use of AI-generated images, but rules do state users must post "authentic content into communities where you have a personal interest, and do not cheat or engage in content manipulation."
VERIFY reached out to Reddit to find out if this applies to AI-generated content.
Even though it's unclear if AI-generated content is banned sitewide on Reddit, several moderators of individual subreddits have banned users from posting AI in those channels (see examples here and here).