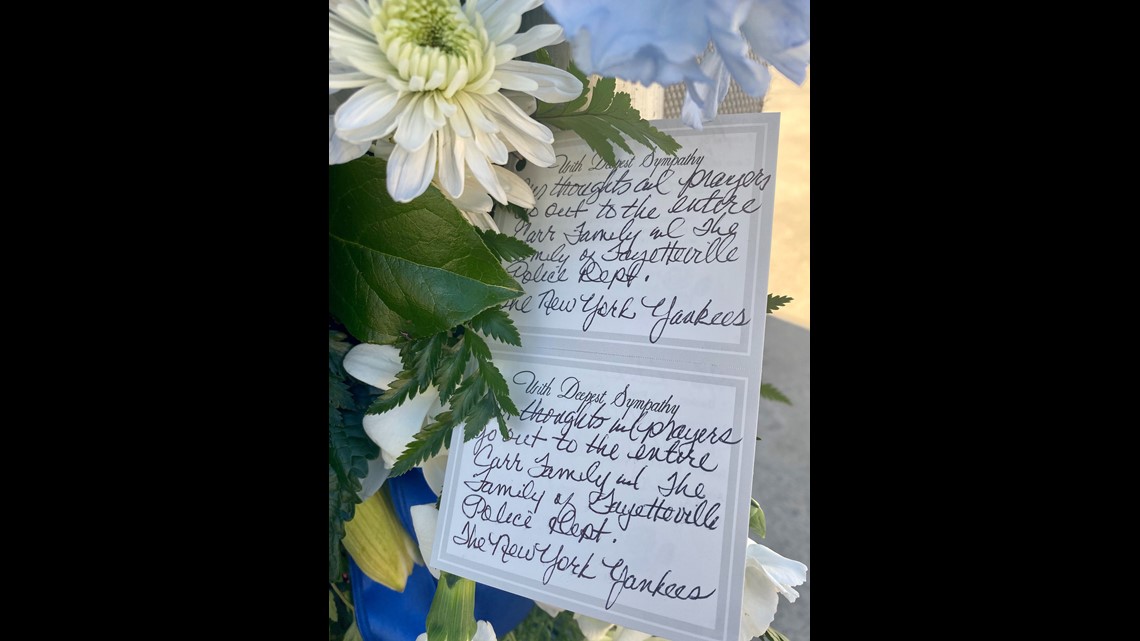 FAYETTEVILLE,  Ark. (KFSM) — A card and bouquet of flowers addressed from the New York Yankees were sent to the memorial of fallen Fayetteville Officer Stephen Carr.
Officer Carr was killed by lone gunman Saturday (Dec. 7) outside of the Fayetteville Police Department.
The funeral service will be held on December 12 at Bud Walton Arena at 1270 Leroy Pond Dr. in Fayetteville at 1 p.m.
"Our thoughts and prayers go out to the entire Carr family and the family of Fayetteville Police Dept.

The New York Yankees"
According to the New York Times, the organization has quietly been sending flowers to police departments across the country over the course of the past three years to comfort them in the wake of a fellow officer being killed.