CYRIL, Okla. — Oklahoma authorities are asking for the public's help in locating 4-year-old Athena Brownfield, who investigators began searching for after a postal carrier found Athena's five-year-old sister near their home in Cyril.
According to the Oklahoma State Bureau of Investigation (OSBI), the search began at around 2 p.m. after the postal carrier contacted the Cyril Police Department.
OSBI announced the arrest of Alysia Adams for two counts of child neglect. Authorities say these charges stem from the two sisters "who were in her and her husband's care."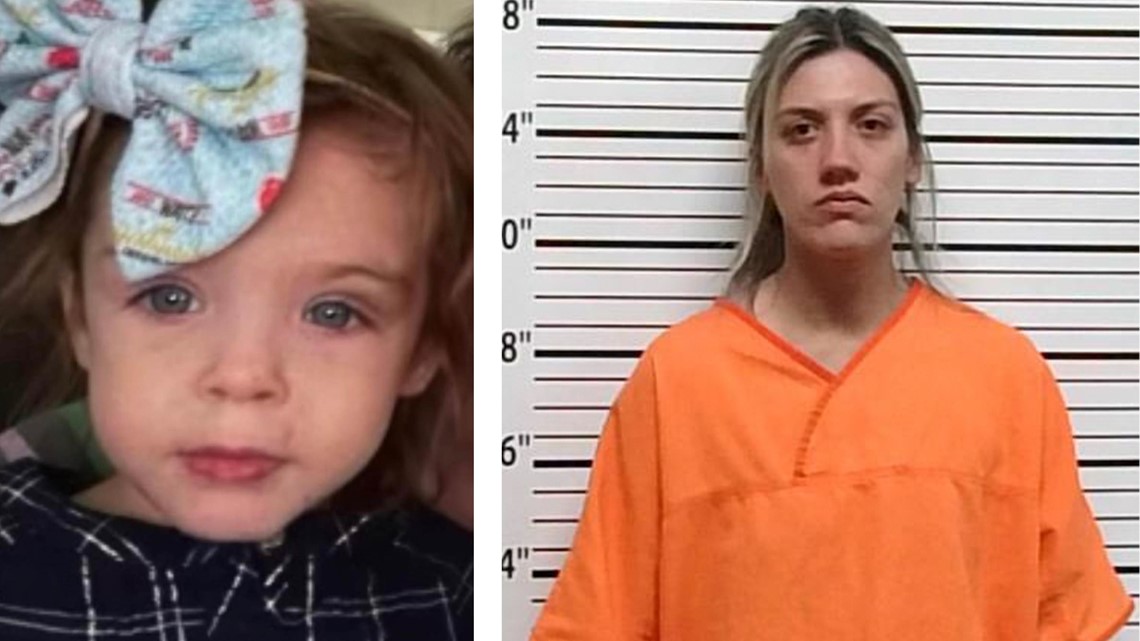 Ivon Adams, the second caregiver, was arrested on Friday in Arizona. OSBI said the investigation into finding Athena still continued.
Police are asking anyone who lives near the girls' home on W. Nebraska with a doorbell camera, to go to the Family Life Church and notify authorities.
"Additionally, community members are encouraged to search their own property for Athena," the OSBI said. "Please do not self deploy to search anything other than your own property."
If anyone wants to help search for Athena, go by the Family Life Church.
The Cyril Police Department and OSBI are working with the Cyril Fire Department, Verden Police Department, Anadarko Police Department, Apache Police Department, Fletcher Police Department, Caddo County Sheriff's Office, Oklahoma Highway Patrol (OHP) and numerous volunteer organizations with search and rescue dogs to find Athena.
If you have any information about Athena, contact the OSBI tipline at (800) 522-8017 or email tips@osbi.ok.gov.
5NEWS will update this article with more information as it becomes available.
Download the 5NEWS app on your smartphone: