Several Arkansas politicians have stated their opinions on the indictment, with Former Gov. Asa Hutchinson going as far as stating that after the charges, "Donald Trump should not be the next President:"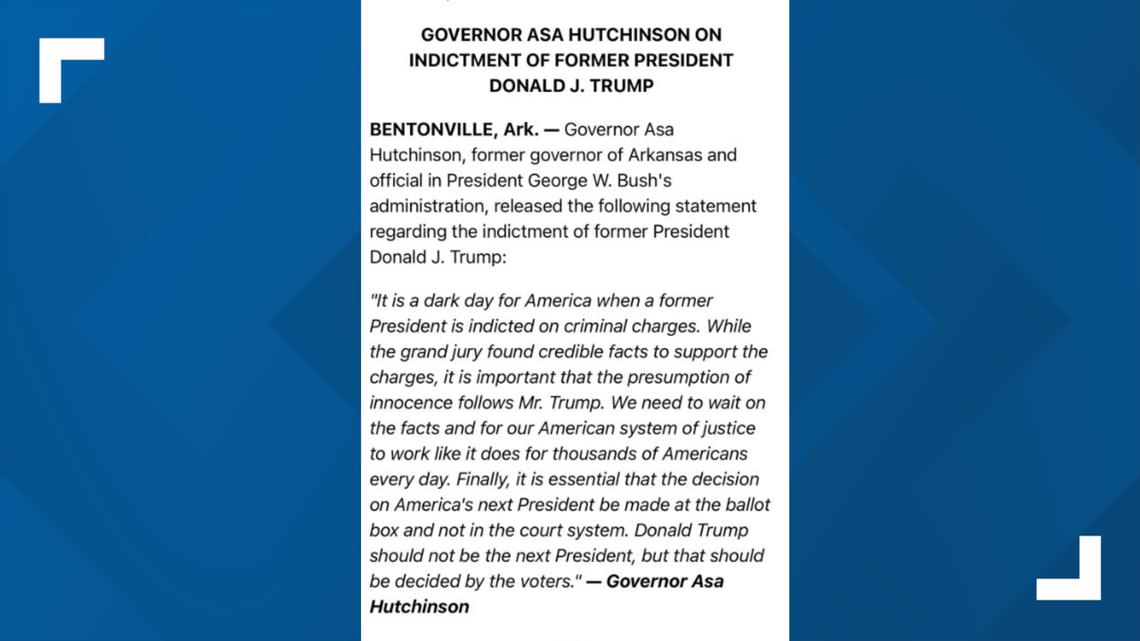 Hutchinson's predecessor, Former Gov. Mike Huckabee had a different statement when he retweet another post calling the indictment "Political persecution" before stating that "this will seal Donald Trump's reelection."
As for the current Arkansas governor herself, Gov. Sarah Huckabee Sanders calls the indictment an "abuse of power," calling for Americans to Stand united "in opposition of the Democrats' politicization of our justice system:"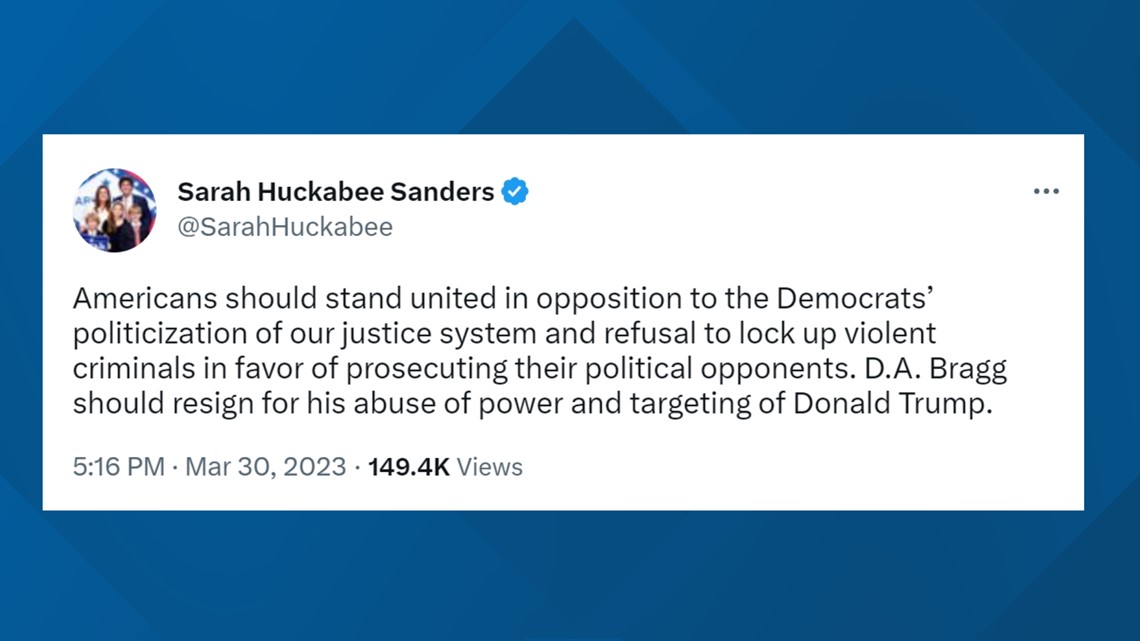 Congressman Steve Womack released the following statement:
"Regardless of political affiliation, it's not hard to recognize the partisan intent of the New York indictment. Manhattan District Attorney Alvin Bragg ran for office on a pledge to indict the former president, and his predecessor and federal prosecutors already investigated this issue, which resulted without charges. This is unprecedented and opens a new era in political warfare that has no place in our country. Congress will investigate the conduct of the Manhattan D.A.'s office to determine if the indictment was justified and not partisan weaponization."
Former president Trump's official statement refers to the indictment as "Political Persecution and Election Interference," among other things: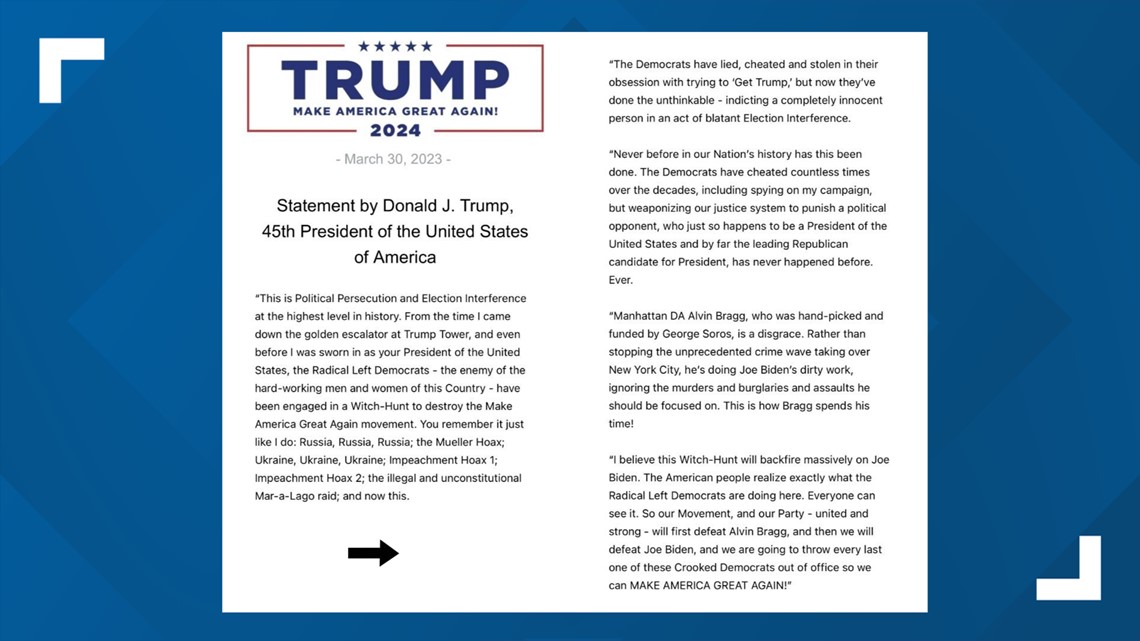 5NEWS will update this story as more statements are made.
Download the 5NEWS app on your smartphone: