The crash happened on Monday, Jan. 20, and blocked traffic for hours as crews cleared the roadway.
"Every chicken who died in this terrifying wreck was an individual who felt pain and fear—and so is every chicken whose throat is slit in a slaughterhouse," says PETA Executive Vice President Tracy Reiman. "PETA's ad encourages anyone who's disturbed by the thought of animals suffering on the side of the road or under the slaughterhouse knife to go vegan."
Some residents in Waldron don't think PETA's message will be well-received in Scott County.
"Well I think it's crazy and I'm going to stand there and get a chicken leg where they put it up," says Waldron resident Debbie Fain. "I know our town is not going to like it because someone is going to destroy it."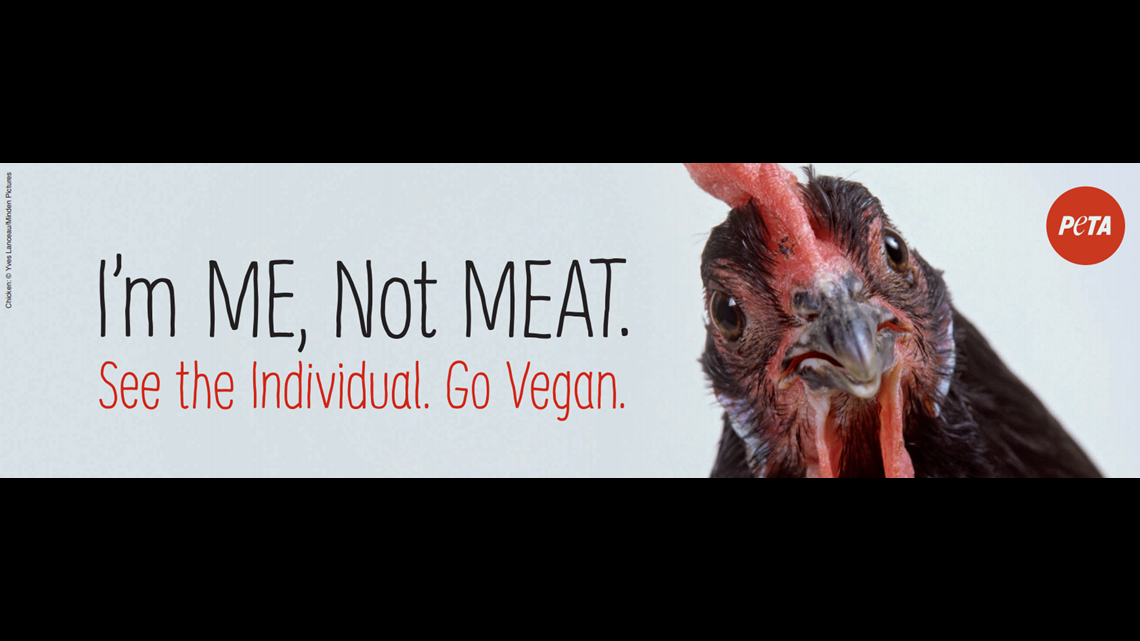 Emily Raap with PETA says this can all be prevented by developing a healthy vegan diet.
"Each individual can save 200 animals every year by adopting a vegan diet," Raap said.
Raap says she encourages anyone and everyone to stop contributing to what she says the preventable violence and suffering of animals.
But some residents in Waldron take offense to the ad going up, especially in a town that's home to a Tyson processing plant.
"We will eat chicken, we have a chicken plant," Fain said.
Arkansas State Police said in a crash summary that there were no injuries due to the crash, but family members of the truck driver have reached out to 5NEWS to confirm that the driver did sustain injuries.
PETA states that there were more than 100 crashes in 2019 involving trucks carrying animals used for food—and there have already been 17 since the start of 2020.