BENTONVILLE, Ark. — The Women of OZ NWA (WOZ) had its Sunset Summit in Bentonville on Sunday, Sept. 17.
The annual fundraiser teaches women mountain biking skills and empowers them to feel confident on the trails.
The summit wasn't just about mountain biking. There were various workshops and first skills clinics.
The summit focuses on inclusion and growth not only within the biking community but also outside biking with learning life and career skills.
"One of the biggest hurdles is intimidation, education and equipment. And so we really decided to focus on the education part. bring the best female mountain biking instructors from all over the country and Canada. and have these women experience different teaching styles, advance their skills with other women," said Lauren Pickman, Executive Director of WOZ.
If you weren't at the summit or want to ride with the Women of Oz they have a free monthly group ride on the first Saturday of every month. Just go to their website to register.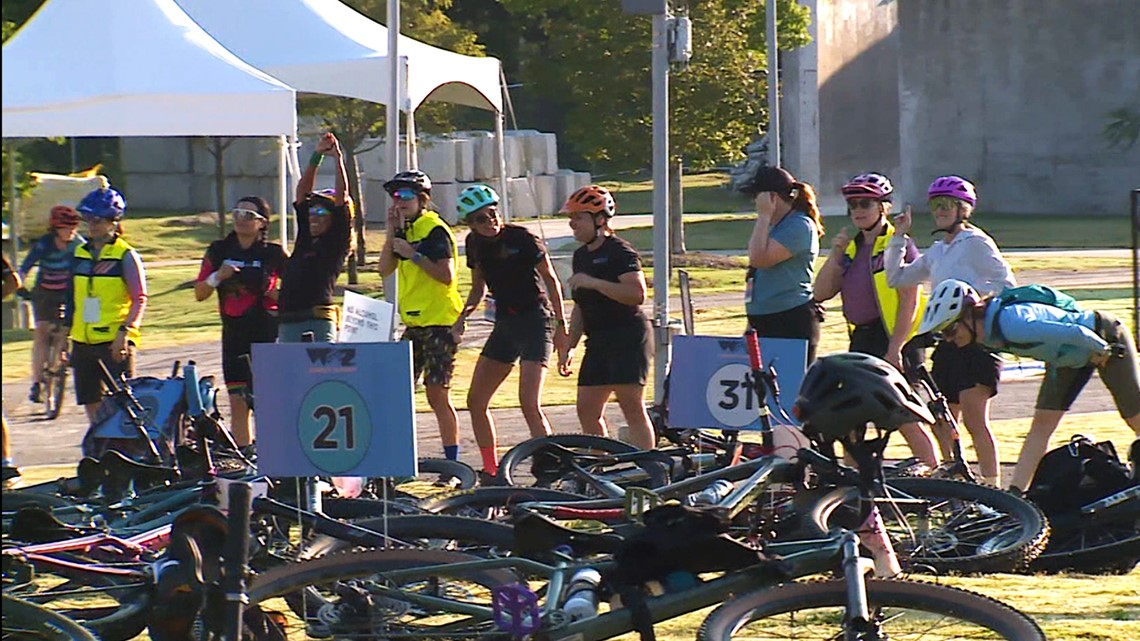 Download the 5NEWS app on your smartphone: