WINSLOW, Ark. — After baby Ezra Holm was born in January, it made 96-year-old Edythe Donahue become a great-great-great grandma.
The Winslow grandmother moved to Arkansas from Gary, Indiana with her husband, Charles Eugene Donahue.
"I don't tell very many people but I knew my husband two weeks before we got married. There were a lot of unhappy people about it saying that it would never last but it did, 68 years when he died," said Donahue.
She was 38 when her husband wanted to become a farmer here in the natural state. He served in the United States Marine Corps in seven major engagements that included the Battle of Midway and Pearl Harbor. For Edythe, her calling was to become a nurse in Arkansas.
"City hospital had laundry in the back. And they got rid of the laundry and that's where we had our school and they had several classes," said Donahue.
Donahue is a graduate of the 1964 class. Her nursing school moved to Springdale where she says it eventually became what is known as Northwest Technical Institute today. She continued to work at the historic City Hospital in Fayetteville and spent time at Washington Regional, a nursing home, and at the VA where she eventually retired in 1990.
While her age and health is impressive, it's her family tree that's spreading its roots. Called Granny or Grandma by some, she is now a great-great-great grandma with six generations of Donahue.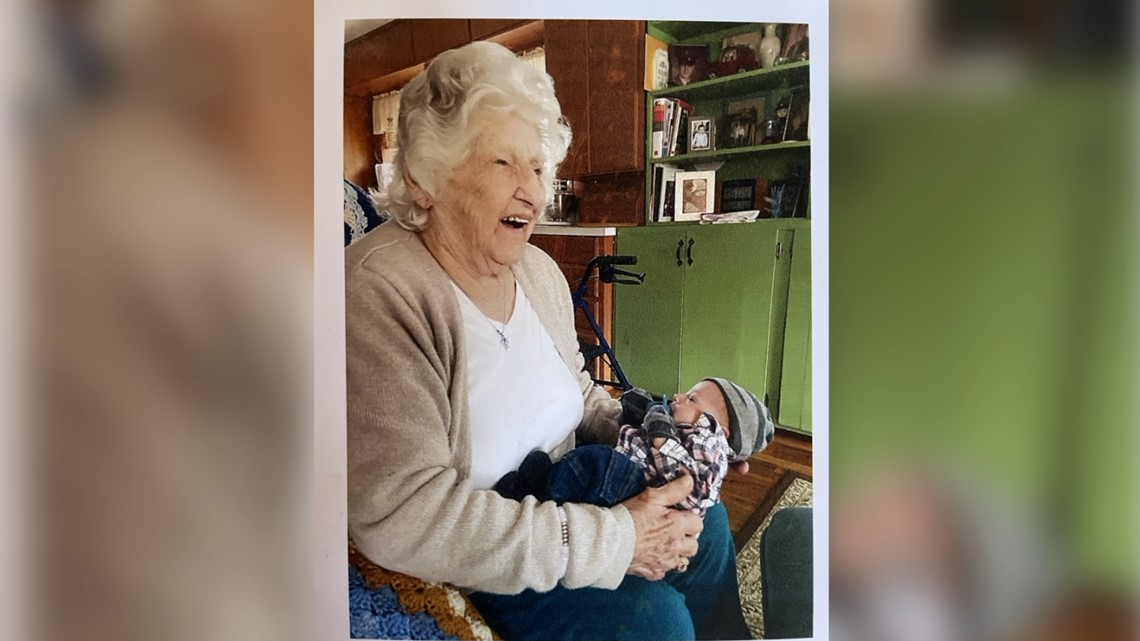 "I was 17 when I got married," said Donahue. "I was 18 when she was born."
"And I was 18 When my daughter was born," said Edythe's daughter, Dolores Grogan. "And my daughter had you at 16."
"And I had him at 22," said Kristie Holm, daughter of Lorrie Carson and granddaughter of Grogan.
"He's almost 21- 20 right now. Yeah. So it's just people that do things when they're young," Carson added to her son Carl Holm.
Ezra Holm is the most recent addition to the family tree. Carl's son was born on January 21, 2023.
While Donahue loves to cook and eat, she explained that family gatherings have become pretty complicated in Winslow.
"We have a big family. I've never counted. I lose count after the great-grandchildren," laughed Donahue. "I had a kid knock at the door. And I went to door he says, 'Hi Grandma', and I said 'hi.' And he said 'can I use your phone?' I said, 'sure, you want to use the phone?' He left and my husband is sitting there and said 'who was that?' 'I don't know he called me grandma.'"
This isn't the first time though that the family is featured for their family tree. Edythe celebrated five generations when her father George Pressler became the head of a big family tree.
"I feel real good about it. But I know a lot of them are not paying attention to me," said Donahue.
While she wants her family to always prioritize education and working hard, she has one message for her great-great-great grandchild.
"I would want him to know what a family is, you know that, that he has got a family and that he could go to any of them," said Donahue.
Edythe's family explained that keeping active has been crucial for her health. She enjoys embroidery and spends a lot of time in her garden. It follows Edythe's advice that everyone should work hard and create a home for their family.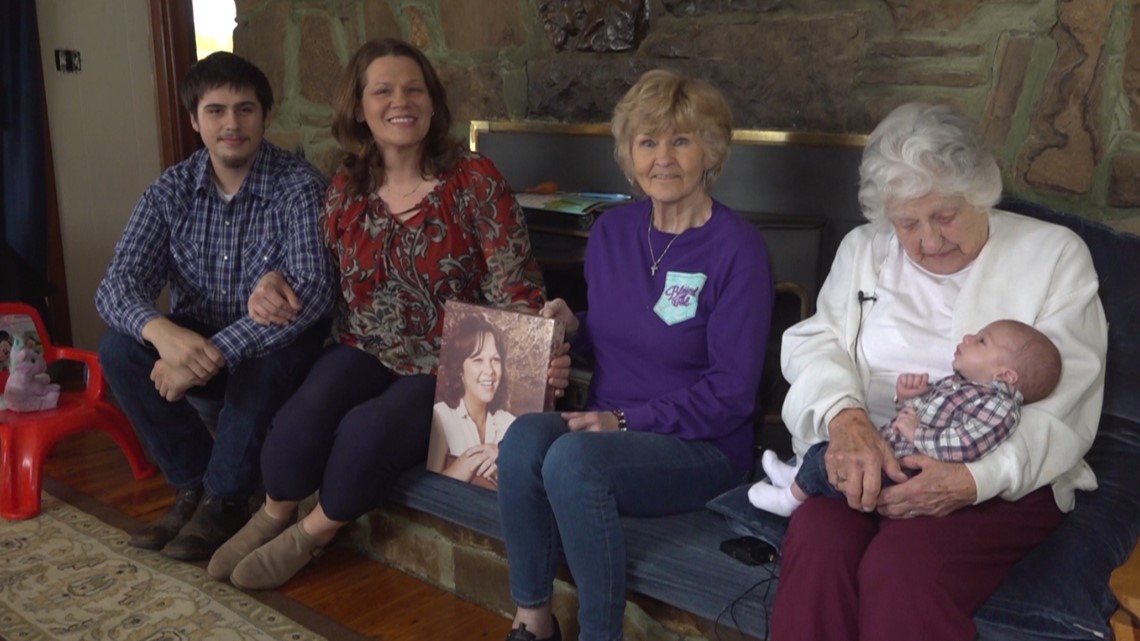 Download the 5NEWS app on your smartphone: