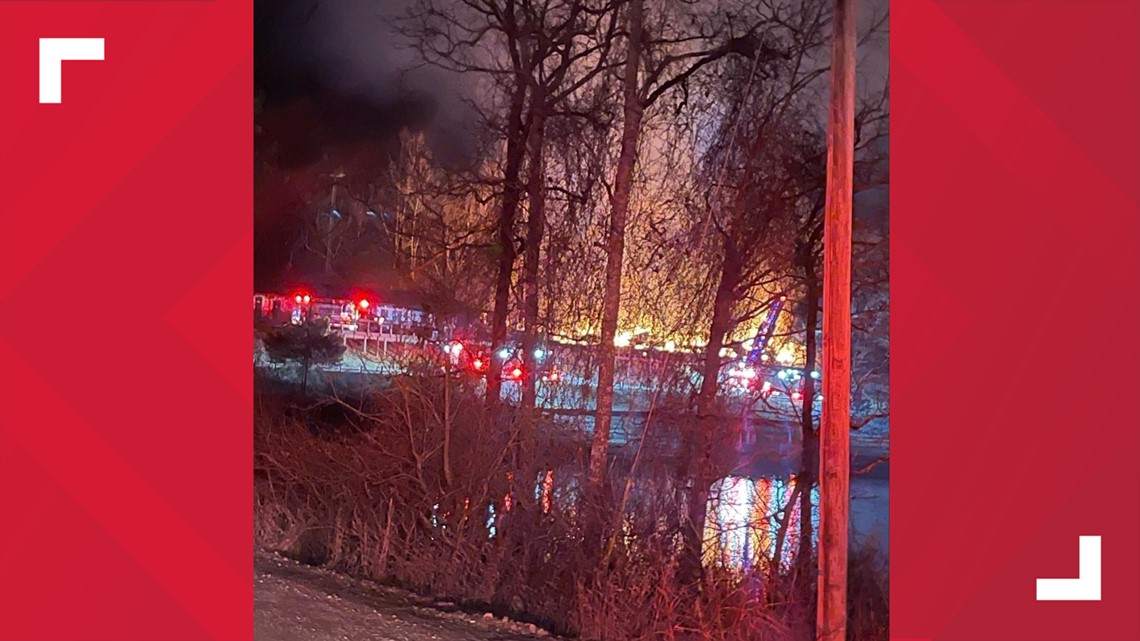 Exact damage estimates are not in yet, but the pictures show an inferno on the banks.
The Hickory Creek Fire Department has stated that at one point they believed there might have been somebody trapped inside the lodge, but thankfully there have not been any injuries reported at this time.
5NEWS will update this story as more information becomes available.
Download the 5NEWS app on your smartphone: