HAZEL GREEN, Ala. — UPDATE (8/11): A North Alabama artist has been commissioned to create a mural for the Hazel Green Walmart store, replacing one that originally hung there and which featured the wrong town's landmark.
Lexie Austin is a Huntsville-based artist and school librarian and was selected by a Walmart committee to create the replacement work. She depicts Hazel Green's history and bright future in her piece.
"There are four farms out in Hazel Green that are particularly dear to my heart that I have special memories with," Austin said. "And so I hid letters of their names, the first letter of their names in various spots around the mural."
Our previous story appears below.
A recently-remodeled mural in the entrance to a North Alabama Walmart store has been removed. The mural, which was meant to reflect the community's roots, history, and pride, showcased the wrong community's history.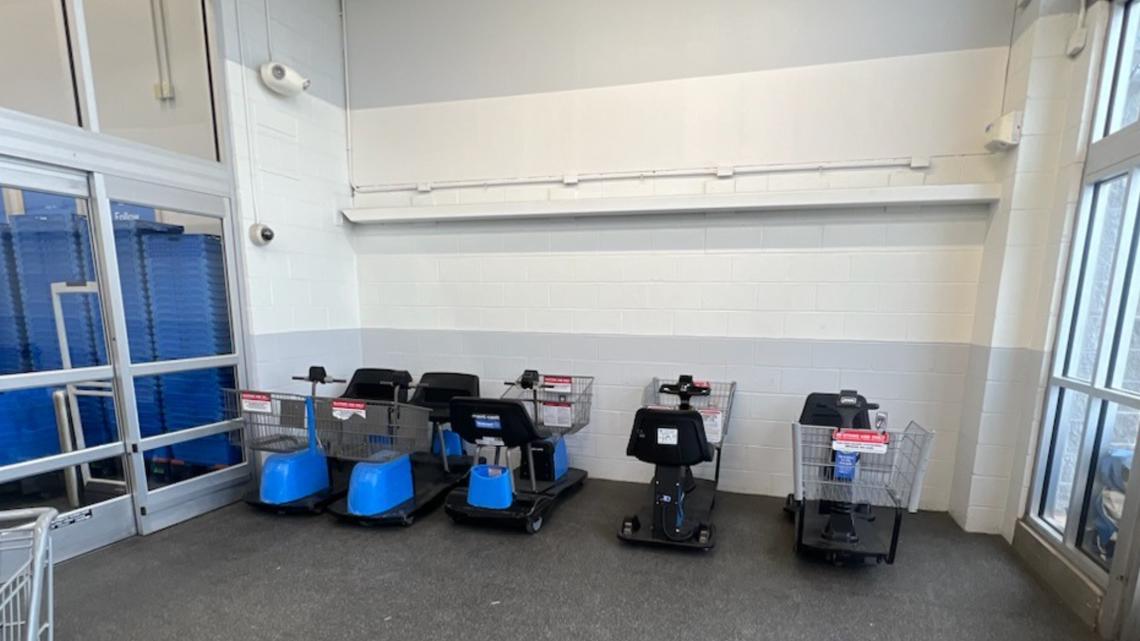 The mural at the Hazel Green store on North Highway 431 featured a John Deere cotton picker collecting crops in the rich Alabama soil; a teammate on the Hazel Green Trojans basketball team reaches skyward towards the basket, the ball just out of grasp. It also depicts an historic two-story schoolhouse, complete with turret that overlooks the fields.
However, when a curious Fritz Ling did some online research to learn more about the building, he discovered that the building in question appears to be derived from a photograph taken from the Village of Hazel Green in Wisconsin.
In researching this story, a FOX54 staff member called the Walmart store in Alabama to confirm the presence of the mural.
"Ma'am, this is a Walmart in Hazel Green. We do not have a mural here," the representative on the phone said.
30 minutes later, our staff member traveled to the store in question and confirmed the presence of the mural, including the schoolhouse and the Alabama flag.
A spokesperson for Walmart released a statement to FOX54 which reads, in full:
We are aware of the mural that was installed at the Hazel Green store, and it has been removed. The mural program highlights the culture of the local community, and each unique piece is created by local and regional artists. We are engaging the artist to ensure new artwork is created that properly reflects the community.