FORT SMITH, Ark. — A beloved Chinese restaurant is set to close its doors in the coming months after decades of serving up family recipes.
Taipei Chinese Restaurant opened on Rogers Avenue in Fort Smith in 1987. Originally owned by Linh Hua's late mother, Hua has been continuing on her mother's legacy for the past 25 years along with her four children growing up in the restaurant.
"I love my customer. I treat them my family, and they treat me like their family," said Lihn Hua.
Taipei will serve its last dish on Friday, March 3. Hua made the tough decision to close so she can retire. She says it's been great seeing their loyal customers week after week and she will definitely miss it.
"I love it, I like it because I see them when they rush in from Northside High School, they come back with their kids and the kids grow up. It's really cool to see their family grow up and they see my family grow up," she said.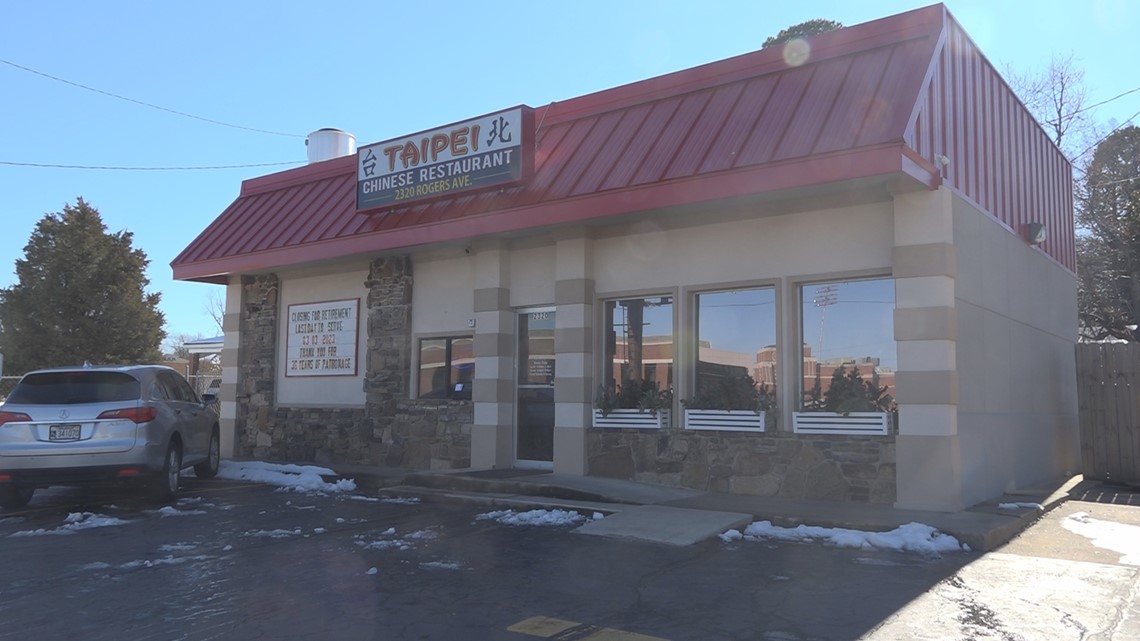 Karl Potts is a customer who says Taipei has been one of his favorite places to eat for the past three decades.
"What we've always enjoyed about it, is the food never changes. It's always been good. It's always been consistent. They've always had friendly waitstaff," said Potts.
Potts said he is sad to see it go.
"When you get to my age the memories of old friends that are still here and some even gone in our memories of coming here as a special place. My brother and I, my daughter and I, and one of my very best friends that I worked at with at Baptist for so many years. This is just our place. It's our go-to restaurant," he said.
Taipei survived a kitchen fire that heavily damaged the restaurant in 2018 and it reopened in 2019. Hua has been asked if she will share her recipe once they close.
"I'd love to share them but I did it so many years, I don't measure I just do what I think, it's hard to share that," she said.
She wants the community to know that she loves them.
"I feel really bad to let them disappointed because we close. Very, very bad. And I said love them because with them without their support for 36 year, we're not here. My kids not finish the school. And it was just a blessing," she said.
Taipei is open on weekdays from 11 a.m. to 2:30 p.m. and then from 4:30 p.m. to 8:00 p.m.
Download the 5NEWS app on your smartphone: