SEBASTIAN COUNTY, Ark. — Multiple customers were affected by a power outage in Sebastian County on Saturday, June 3, according to the Oklahoma Gas & Electric outage map.
After severe weather came to the area, OG&E reported 1,242 customers without power for multiple hours.
Officials say several factors can lead to a loss of electric service including severe weather, trees, and equipment failure. At around 8 p.m., a representative with OG&E said that they were still working to determine when the services will be restored.
The majority of the customer's electricity was restored overnight. The next morning, OG&E reported 354 customers without power.
OG&E says they work to restore power in the following order:
Inspection of OG&E equipment and facilities
Power plants
Transmission Lines & Substation
Power Lines
Essential services such as hospitals, police stations and fire departments
Neighborhoods
Individual homes
To access a power outage preparedness checklist, click here.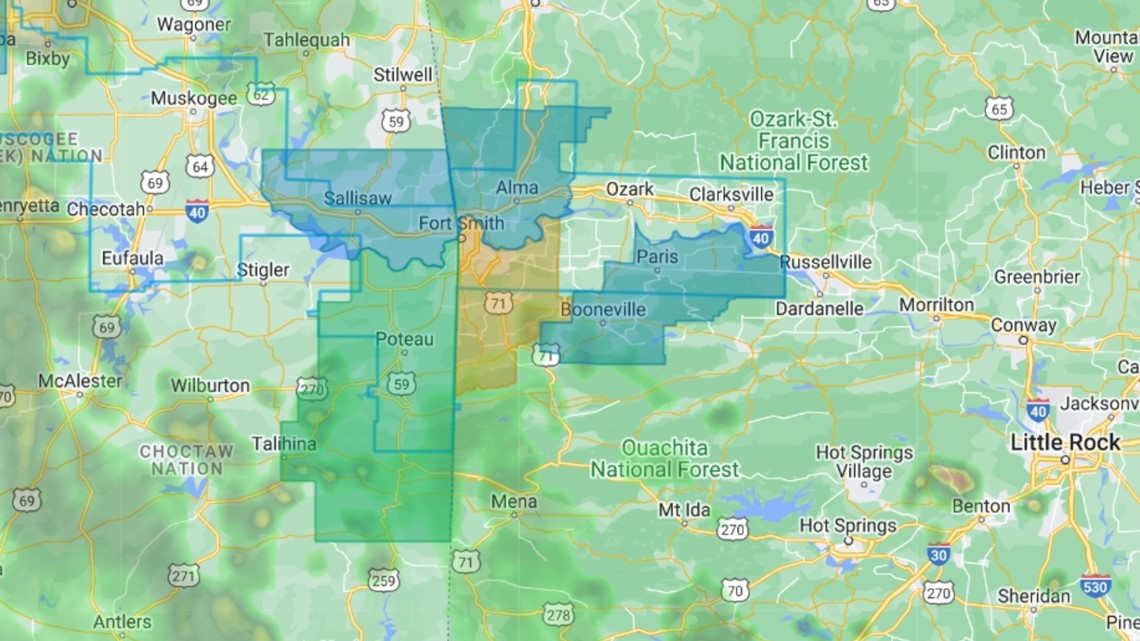 Download the 5NEWS app on your smartphone: