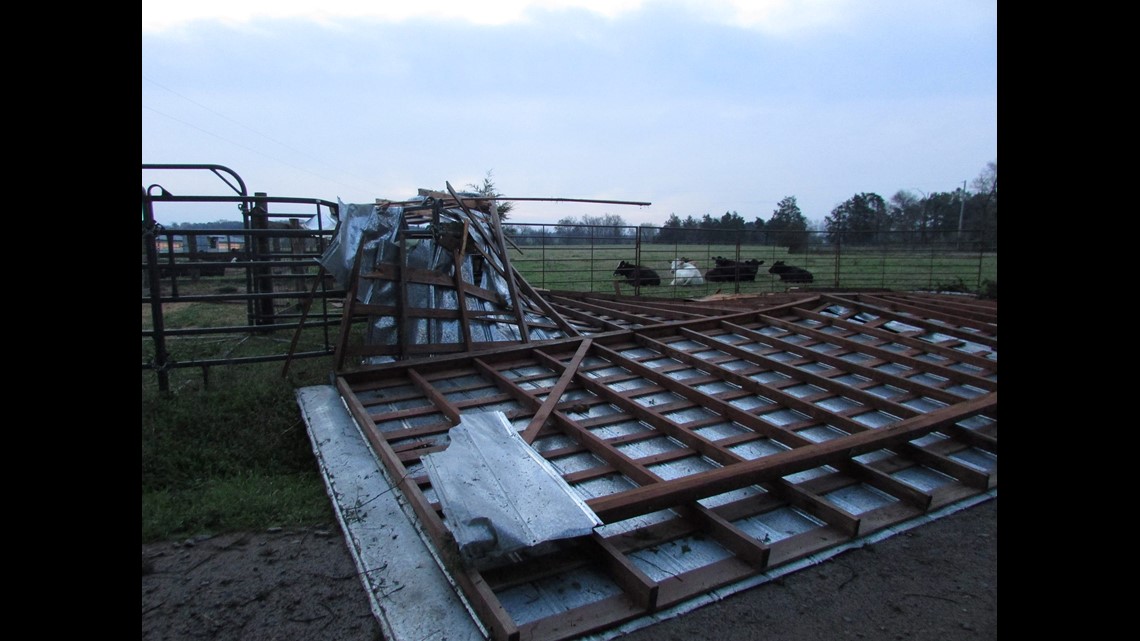 HAGARVILLE (KFSM) — Wind was to blame for the damage left behind in parts of Johnson County Thursday (March 24), according to the National Weather Service in Little Rock.
The 80 to 85 mile per hour winds were whipped up by Wednesday's storm system.
The winds brought down chicken houses, tore off barn roofs and knocked down trees in the Hunt and Hagarville areas after 11 p.m., according to the NWS.