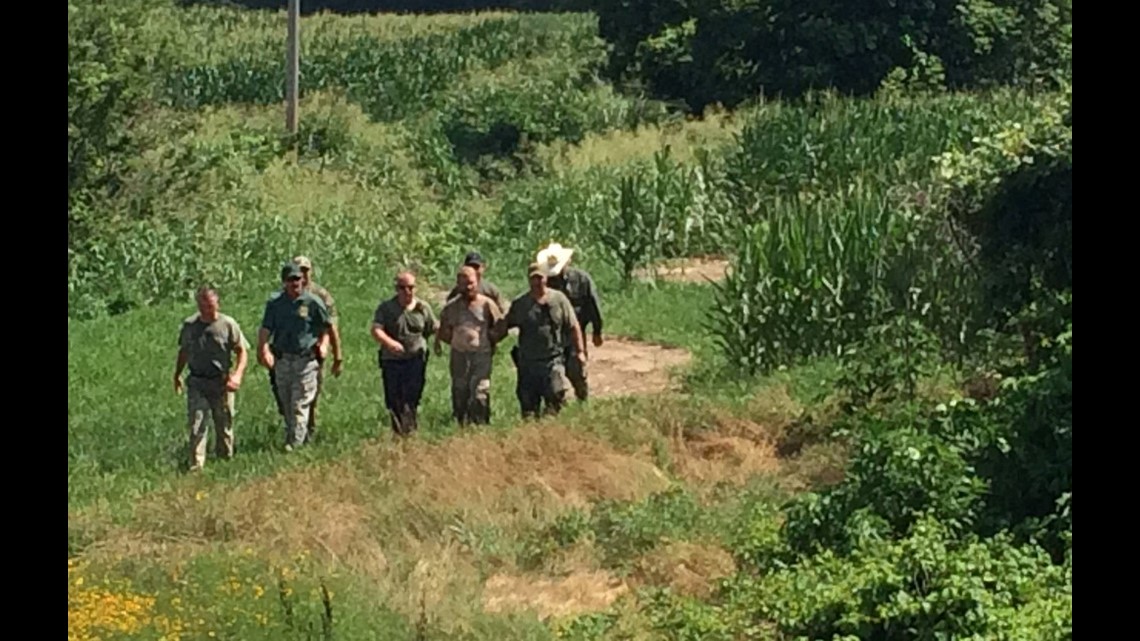 VAN BUREN (KFSM) — Escaped killer Llloyd Jones was captured Thursday afternoon (June 16), according to the Arkansas Department of Corrections.
Jones pleaded guilty to killing 16-year-old Angela Allen of Van Buren in 2012.
He was captured around 3 p.m. less than a mile from the prison he escaped from.
The Monroe County Sheriff's Office stated that escaped inmate Lloyd Jones has been spotted near the prison.
"Update on the escapee! He has been spotted near the prison and is currently being tracked by the prison dog unit!"
The FBI is offering a $20,000 reward for information leading to his capture.
A man who pleaded guilty to murdering a Van Buren teenager in 2012 escaped from prison on Monday (June 13).
Lloyd Collins Jones escaped from the East Arkansas Corrections Unit in Brickeys, Arkansas on Monday afternoon, Det. Johnathan Wear said.
Jones, 36, is charged with first-degree murder in the slaying of 16-year-old Angela Allen. The Van Buren girl met Jones — a registered sex offender — online, police said.
Jail staff said he was wearing brown boots and a white jumpsuit when he escaped.
Jones is described as 6'0″ and 175 pounds with several tattoos. Anyone who spots him should contact 911 immediately.
Allen disappeared the evening of Feb. 10 after telling family she was going for walk. Police said was with Jones near the Arkansas River at an area commonly known as the "Mud Town Bottoms." They were making out, and Jones said he became angry when he learned Allen was only 16.
Her remains were found days later stuffed in a barrel on property owned by Jones' family off Highway 96 in Lavaca, police said. She had been strangled.
Angela's grandmother, Colleen Allen, received a notification Monday morning that Jones had escaped.
"I'm thinking how could this happen," Colleen asked. "How in the world could this happen? I never dreamed that this would happen to my family."
Now Colleen said she and her family are reliving their worst nightmare.
"My biggest fear is he's going to show up on my doorstep," Colleen said. "That's my biggest fear."
Police said Jones was working on a prison work detail on a construction site, and he escaped from there, but they don't believe he's returning to the River Valley area.
Colleen said for now she's trusting the police to find Jones, but if they don't she has a message for him.
"You do not need to go out there and hurt another person or put my family through this," Colleen said. "Please, turn yourself in now."