FAYETTEVILLE (KFSM) -- The University of Arkansas responded to an online photo of a man wearing an Arkansas Engineering T-shirt at the "Unite the Right" rally in Charlottesville, Virginia.
The University of Arkansas confirmed -- on several social media sites -- that the man in the photo is not Assistant Professor Kyle Quinn.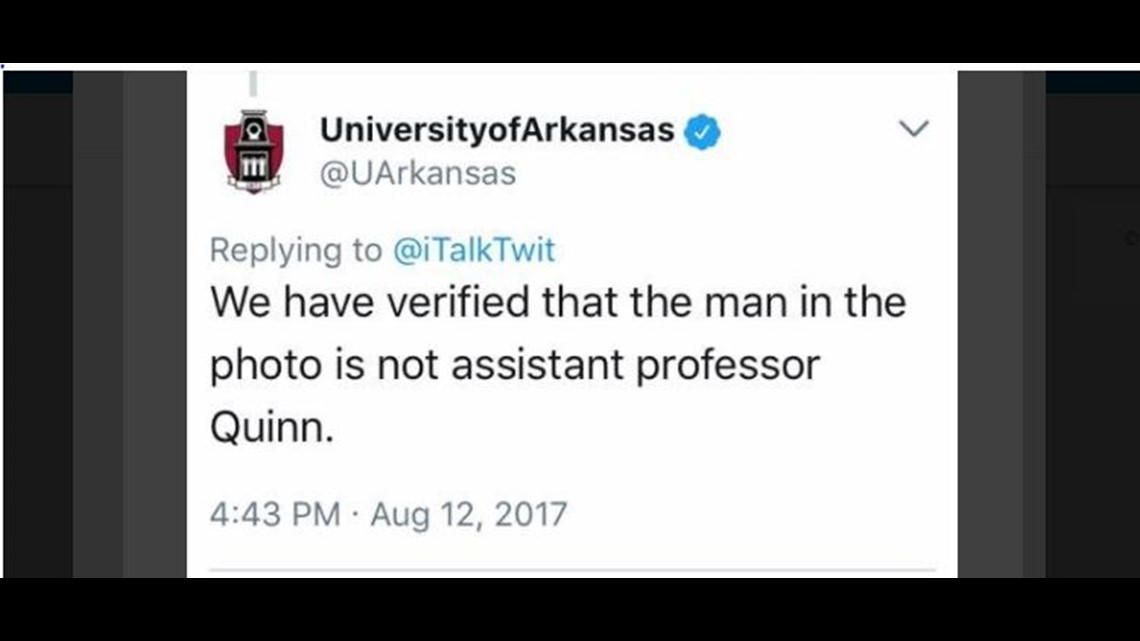 University of Arkansas Chancellor Joe Steinmetz condemned the hatred, violence and white supremacy in a Tweet.
Quinn then Tweeted that he is not the man in the photo and that he is in Arkansas and not Virginia this weekend.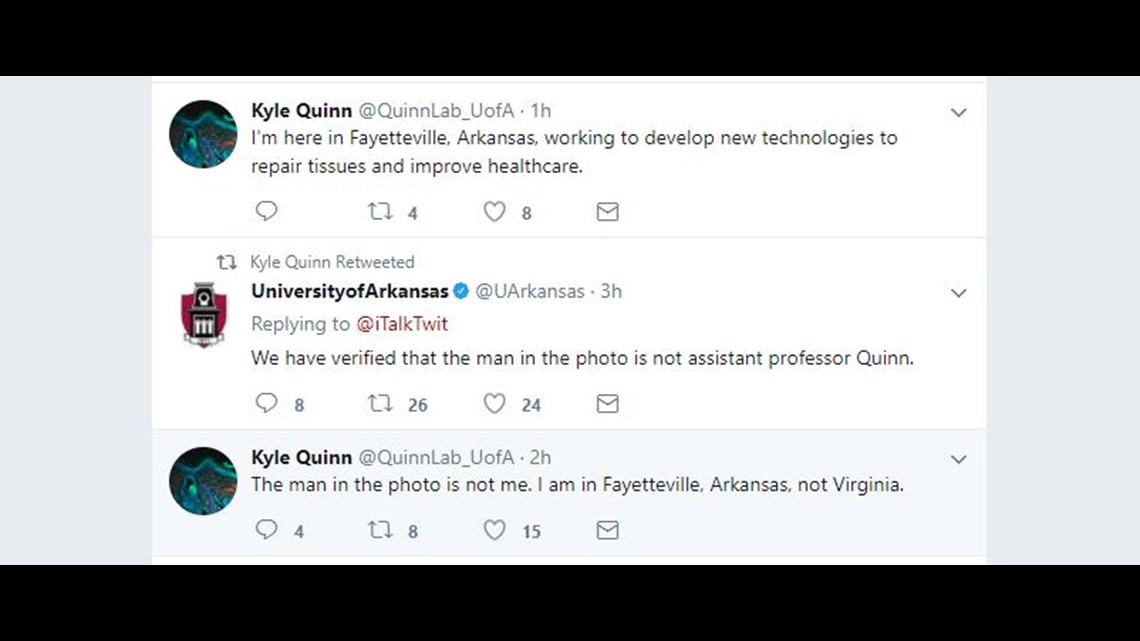 University of Arkansas Media Relations Manager Steve Voorhies told 5News they confirmed it was not Quinn, but they are  trying to figure out if it may be a current student.  There are more than 1,000 students in that program.
Voorhies also said the T-shirt shown in the photo is sold at the University bookstore.
"Fostering an atmosphere of diversity and inclusion is a top priority at the University of Arkansas and this image is not a reflection of our university's values," said Voorhies.
No word, yet, who the man is in the photo.