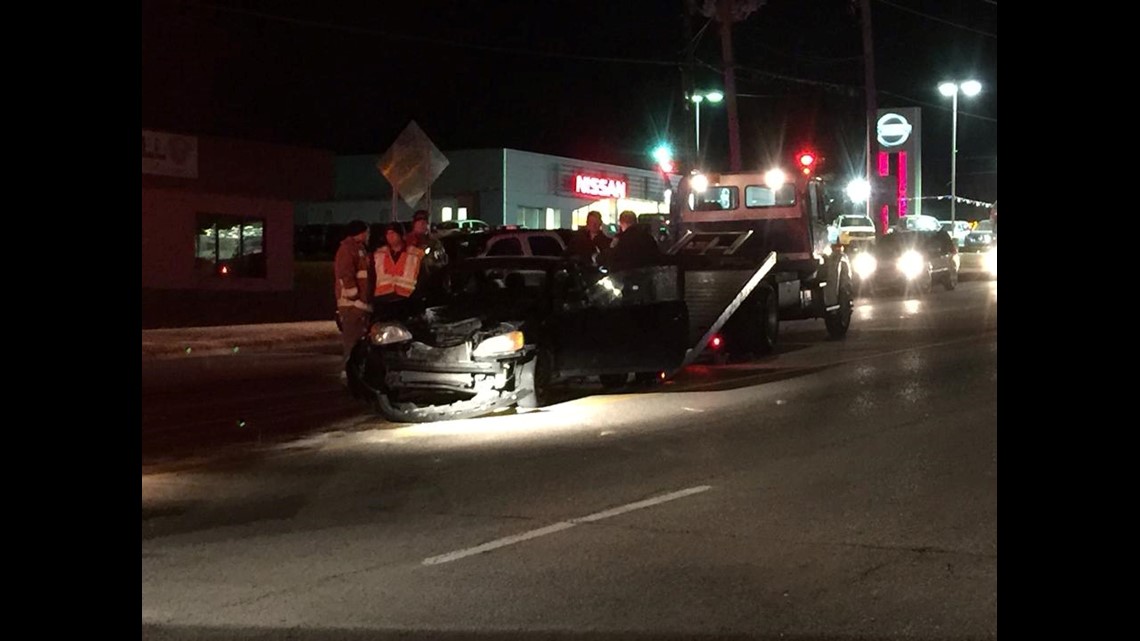 FAYETTEVILLE (KFSM)- A two-vehicle wreck backed up traffic on College Avenue in Fayetteville near the flyover that connects College Avenue to Interstate 49 Tuesday (Nov. 18) night.
According to the Fayetteville Police Department the accident happened just after 6 p.m.
Eyewitnesses said the wreck, involving a car and pickup truck, happened in front of the Nissan dealership near Millsap Road, just south of the flyover. The eyewitness said it appeared to be a head-on collision.
There were two people involved in the wreck, but only one of them was transported to Washington Regional Medical Center with non-life threatening injuries, according to Fayetteville Central EMS.