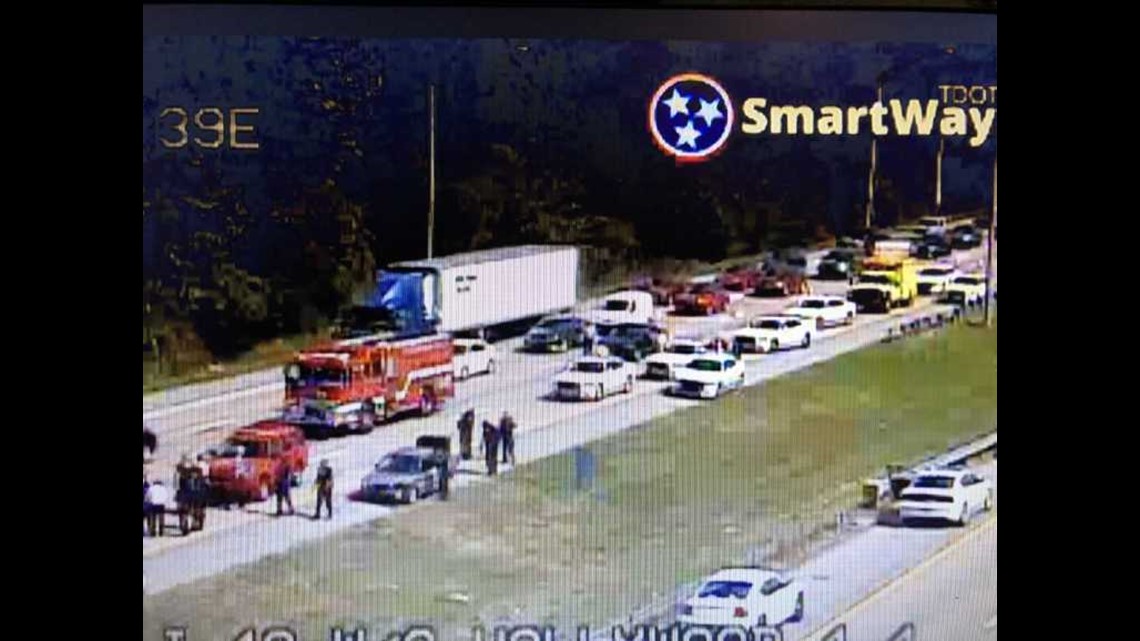 MEMPHIS, Tenn. (WREG) — Two people, including a teenage girl, were shot Tuesday afternoon on Interstate 40, police said.
Memphis Police said they received a call at 1:11 near I-40 at North Watkins, where they found two shooting victims.
One, an adult male, was taken to Regional One in critical condition. The teenager was taken in non-critical condition to Le Bonheur.
Two males were taken into custody in connection with the shooting, police reported about three hours later.
As of 4 p.m., fire and police crews were still on the scene near the Hollywood exit, surrounding a wrecked car on the shoulder. Part of the interstate is blocked and westbound traffic has slowed to a crawl.

Police had reported the suspect fled in a black Dodge Charger. Several witnesses on social media reported seeing a Mazda SUV with a missing bumper driving suspiciously as traffic slowed down on the interstate. Police have not confirmed whether that vehicle was involved.
Tuesday's incident is the latest shooting to happen in I-40's north loop around the city. Earlier this month, a teenager said his truck was shot up along the same stretch. Another shooting happened in August, and that followed three within two weeks in February.