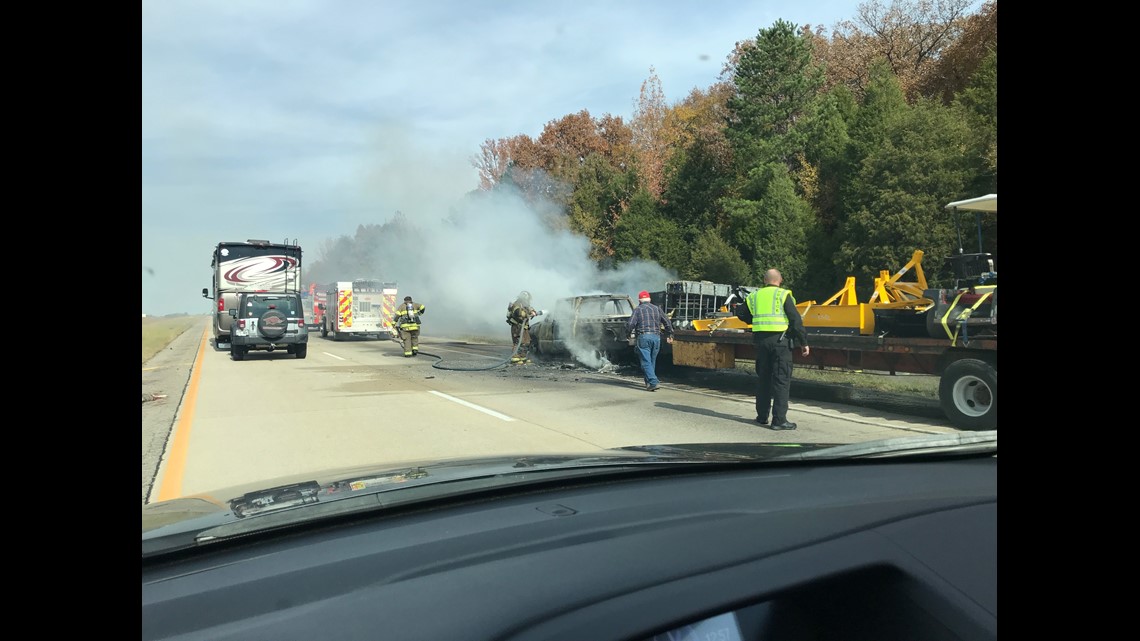 RUDY (KFSM) — A truck hauling a trailer on I-49 overheated and caught fire around 1 p.m. Thursday (Nov. 9), forcing a lane closure north of Rudy, according to Danny Straessle, spokesman for the Arkansas Department of Transportation.
IDriveArkansas shows traffic flow is slowly returning to normal.
Arkansas State Police did not immediately respond to requests for comment.
Stay with 5NEWS on this developing story.