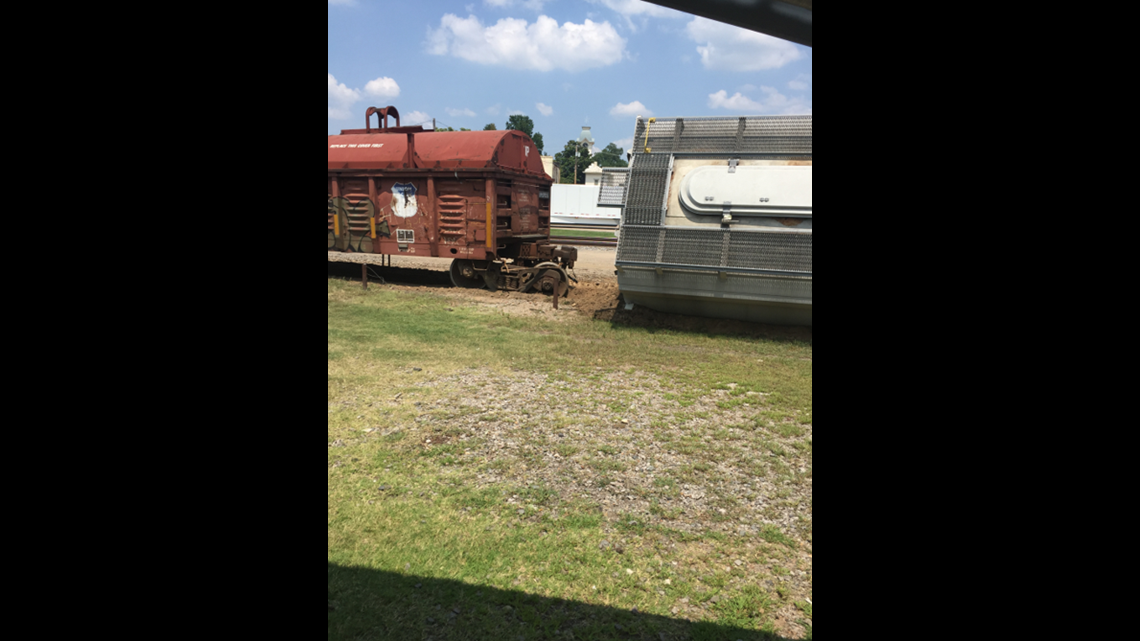 VAN BUREN (KFSM) — A train derailed near the Simmons Foods Plant in Van Buren on Tuesday afternoon (July 18), Detective Jonathan Wear said.
The railroad cars were from a small train that was being run by Arkansas Missouri Railroad, Jeff DeGraff with Union Pacific Railroad said. The shortline railroad moves small amount of train cars  between local customers and larger rail yards that belong to Union Pacific.
DeGraff said they were moving this set of cars when the derailment happened and that no one was injured during the incident. He also said this is not having an impact on any other rail traffic.
Union Pacific will assist on Wednesday (July 19) to upright and clear the cars and assess possible damage to the tracks.